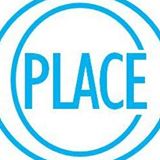 Welcome to our Place Branding Tutorials. Find out how leading experts define place branding, which principles guarantee best practice, and  how to develop a place brand strategy for your city, region, nation, country or destination – step by step.
In a globalized world, places increasingly vie for attention. In such a highly competitive environment, place branding can help by building competitive identity in order to influence perceived images in relevant markets. In particular, sustainable competitive advantage can be created by building brand equity in relation to the identity of the nation, region, local area or city or town.
In our view, place branding is about bridging gaps between: the identity or sense of place; its product offering; the experience that visitors (tourists, expats, potential investors and traders) get when they visit; and the image / perception that people have of a place.
---
The model below explains the key facets of the place branding process. Click on the image for more detail and overview of all the steps.

---
Quick Guides
Our Quick Guides provide answers to frequent questions linked to the branding and reputation of cities, regions, nations, destinations. Expert insights curated through our interviews with leading place brand professionals: researchers, consultants and managers.
---
Place Brand Theory
Want to go deeper and find out how concepts linked to the branding and reputation of places are discussed in academic literature? Our Place Brand Theory section provides summaries of academic writing and thoughts.
---
Acknowledgement
The Place Branding definition, principles and step by step approach were developed by Robert Govers, Gerard van Keken and Erik van 't Klooster as part of the Placebrandz project (2009-2014).
---
Know someone who might find our place branding tutorials useful? Spread the word!