Which are the best places for green MICE – meetings, conferences, events? Which cities and conference locations stand out for their dedication to environmentally friendly, sustainable services and experiences? How do you become an attractive location for those planning an event?
Facilitating answers to those and similar questions is what this special section on best places for green MICE is all about.
---
Best places for MICE. Why care?

Although we live in a world where so much is now happening online, there is no denying the benefits of face-to-face meetings. And the options event planners can choose from are limitless. A good indicator now is an event location's "green" – environmental and sustainability profile, that is, whether it cares about the natural environment and its community. Not just for a clean conscience but also because – with healthier food and less unnecessary stuff – events will be more memorable and enjoyable.
---
Which cities are leading the Green MICE race?
More soon.
---
How to become attractive for MICE
Some factors, such as equipment and available (affordable) accommodation are obvious. But other aspects might easily be overlooked. Over the next months we will share expert views on what makes a city or event location appealing as MICE destination. Stay tuned.
---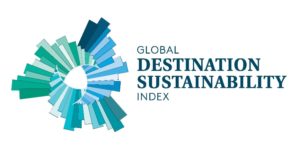 We are developing this special section on best places for MICE together with the Global Destination Sustainability Index and GUBI Consulting.
GUBI Consulting's Guy Bigwood is an expert in place marketing, MICE and sustainability: with a lot of valuable experience to be shared – and lessons to be learned from. Prepare for some good advice on the do's and don'ts of attracting and retaining meetings, conferences and events with a "green" edge.