When thinking about Brabant (officially Noord-Brabant), what comes to your mind? Would you choose the region in the Southern Netherlands as a place to live, work or invest in?
In this special report, we introduce you to the region's vision, ambitions, brand strategy and opportunities waiting to be seized. Join us as we explore questions such as:
How attractive is Brabant as a destination for high potentials, visitors, investors?
Which are its unique challenges, its strengths – and the opportunities waiting to be seized?
Brabant branding: how does the region attract valuable visitors, businesses or talent?
---
View from the inside
Ask the Brabant people to describe their region in the South of the Netherlands and you will immediately notice how proud they are to be Brabander. Through the eyes of the Dutch people Brabant is well known for its hospitality and Bourgondic lifestyle. Foreigners feel easily welcomed. It is not hard to get into contact with the Brabant people, while enjoying a cold drink on one of the many terraces the region offers.
Innovations developed in the region mostly deal with future challenges. Sharing knowledge and cooperating, rather than competing, are key aspects of Brabant's flourishing economy. Furthermore, the combination of city life, with internationally valued cultural offer, medieval as well as contemporary architecture and beautiful nature always close by makes Brabant a very interesting region in the south of the Netherlands.
Wondering how the Brabant people got their cooperative yet always a bit naughty identity? Watch this video…
We wanted to know from Brabant-based leaders and entrepreneurs, what do they think of (brand) Brabant? We caught up with:
Here's what they shared.
What do you find most attractive about Brabant, as a business location?
One defining attribute of Brabant that all our interviewees expressed and felt proud of is the region's inspiring and dynamic business environment. Brabant's geographical location with major cities in its vicinity, a promising startup culture, and an encouraging spirit of innovation make it an interesting proposition for businesses and skilled talent looking for a place to succeed.
Brigitte Drees of Pivot Park praises the vision of Brabanders to think long term, their ambition to ensure the welfare of society and also their can-do attitude, which drives the work culture in Brabant.
While the general consensus among our interviewees about the positives of Brabant was the productive work environment, Heleen Huisjes, the Managing Director at Visit Brabant, spoke of practicalities that make Brabant comfortable to live in and invest in. She finds that having less traffic congestion than Randstad and being close to nature makes Brabant a very livable place.

What better validation of Brabant's inclination to foster innovation than Marco van den Bosch's PAL-V Flying Car. He enjoys a strong connection with the region, crediting the origin, design and development of the world's first flying car PAL-V (Personal Air-Land Vehicle) to Brabant.
What does Brabant stand for today as a visitor destination and investment location? What distinguishes it from other regions in Europe?
Home to the headquarters of leading multinationals like ASML, Organon and FujiFilm, Brabant is an important tech hub, nurturing research & innovation centres, and technology clusters like pharmaceuticals, software, automotive, and high tech. Heleen Huisjes aptly points out that the presence of various industry verticals supports collaboration between each other, boosting science.
Another aspect that makes Brabant an appealing investment location is its proximity to major cities like Amsterdam, Düsseldorf, and Brussels. Ton van Mol, the MD of Holst Centre, finds Brabant on par with the Grenoble and Dresden areas in Europe. Due to the presence of major OEMs, from a practical point of view, the total supply chain within a certain radius makes it an attractive place.
Marco van den Bosch adds that Brabant is a fast-growing region with a true innovative drive, not only in digitalization but in unique products such as microchips, navigation systems and – as mentioned earlier – also flying cars. In his words, "For us, it is the ideal environment to create the mobility of the future".
Brigitte Drees feels that Brabant's business climate is one of the best in the world. Brigit van Dijk seconds this, adding that the combination of world-class universities, leading multinationals and a promising startup scene creates a certain buzz that makes Brabant an attractive location.
Brigit van Dijk points out that the perfect balance of entrepreneurship and creativity of Brabanders, alongside their relaxed and informal outlook, reflects in the high number of startups entering the market, as well as the many quirky shops, art galleries and great pubs and restaurants.
For tourists, especially art enthusiasts, Brabant is home to world-class museums as well as cycling and walking routes. Many routes focus on a specific theme to ensure that residents and visitors can easily enjoy the scenic countryside. For example in the Van Gogh National Park, a landscape filled with meandering streams, vast natural areas, farmland, estates, and beautiful urban and village views. This is the landscape where Vincent van Gogh grew up, where nature and hard workers inspired this eccentric painter to create unique masterpieces. Recreational and tourist offers are varied and rich in contrast, close to each other in terms of distance, spread throughout Brabant.
Clearly, a region as dynamic as Brabant cannot be painted with one broad stroke. It is precisely this diversity that makes Brabant province attractive, according to the interviewees.
What makes Brabant successful as a region, destination and investment location?
What distinguishes Brabant from other regions is the people's entrepreneurial spirit, drive for innovation, high productivity levels, and mutual trust when doing business together, says Brigitte Drees, whereas Heleen Huisjes talks about the good knowledge infrastructure, can-do attitude and the impulse to quickly turn results into business opportunities.
According to Marco van den Bosch, Brabant distinguishes itself from its peers due to its highly developed technology region in a strategic location, located between two of its biggest trade partners – Belgium and Germany. This thought is reflected by Ton van Mol who feels that a combination of the existing high tech industry with well-developed campuses, tax scheme and active BOM (Brabant Development Agency) foreign investment team is their secret to success.
How does it feel to live in Brabant? 
From the point of view of a resident, the appeal of a mid-sized town brimming with liveliness captures the attention of Brigit van Dijk, whereas Ton van Mol favours the healthy combination of the rural country and high tech industry.
Brigitte Drees finds her residence in Brabant enjoyable for the many varieties of sports on offer. There are excellent restaurants and in cities such as Den Bosch and Breda, you can shop until you drop or enjoy arts, music and festivals for all tastes. Brabant has the allure to attract its locals even after many years of living abroad.
Another aspect that makes Brabant a warm and friendly place for potential residents are its locals, who are known for their hospitality and easy-going nature. Brigitte Drees: "our society is open for newcomers and is a lot more inclusive than most parts of the world".
From a business angle, Brigitte Drees emphasizes the capacity for networking and the support available for entrepreneurs, as well as the citizen-centrist government. Marco van den Bosch finds the ease and comfort of interacting with contacts and suppliers, the friendliness of people an attractive proposition.
10 years forward: what would you like Brabant to look like?
Brigitte Drees is thoughtful of the environment and hopes that by 2033, Brabant reaches the goals agreed to in the Paris Climate Agreement. She is hopeful and confident of making all the activities at Pivot Park environmentally sustainable and definitely CO2-neutral.
Ten years into the future, Heleen Huisjes hopes for a greater focus on preserving an attractive landscape and seeks an aesthetic appeal to the place rather than the current practice of building distribution centres everywhere. She continues that Brabant could aim to become a leading economic region with a greater 24/7 offering of culture, leisure and recreational activities, and hospitality to locals and visitors.
Brigit van Dijk believes that the success of Brainport is replicated in other subregions in Noord Brabant. With its High Tech Software cluster as the driving force in Brainport – other subregions should learn from this experience and strengthen partnerships to excel in foodchain, robotics, logistics or green chemistry.
Ton van Mol dares to dream of Brabant as the European equivalent of California's Silicon Valley. What could really be improved to earn that image/title is the look and feel of the city of Eindhoven, a small village compared to the likes of San Francisco, Amsterdam, and other major hubs.
Marco van den Bosch likes to envision Brabant as a hub for innovation and digitalization of the Netherlands, where investors and innovative companies can find each other and collaborate. And, of course, associate the region as the birthplace of the world's first flying car, which will open up a new mobility era.
---
Brabant is about…
In the eyes of our interviewees and Brabant-connoisseurs, the region is about
#chill #thenewcool #cando #innovation #Brainport #flyingcars #hightech #smartregion #collaboration
---
View from the outside
Let's be honest, how many of us know about regions in foreign countries? Cities, yes maybe. Judging by our international panel's responses to a recent survey on how they perceive Brabant, it's fair to admit that most have never heard about the region – Eindhoven and Brainport perhaps, but not the region as such. This, however, is not unusual, as cities or countries tend to be better known internationally.
A noteworthy exception – Sonya Hanna of Bangor University in Wales had the following to share:
Evident by its associations and its focus on people, to my mind (Brand) Brabant stands for innovative entrepreneurialism, which by its nature is open minded and welcoming. The backdrop for this being the region's historical underpinnings. … The region's branding strategy is based on this unique selling point, targeting multiple stakeholder groups that would also benefit from an environment that provides a convivial lifestyle.
According to a recent perception study conducted by Martin Boisen (member of the TPBO expert panel) the image of Brabant amongst its own population, but also amongst other Dutch people is dominated by its regional culture. More than 55% of the Dutch spontaneously think of 'coziness' when they think of Brabant. When asked directly about whether an association fits Brabant or not, an overwhelming 88,5% mentions this 'coziness'. The positioning of Brabant as a region that excels in both 'high-tech' and 'high-touch' is still very much the way to go. 'High-tech' was deemed fitting by 58% of the Dutch respondents, whereas 79% of the response in Brabant itself deemed this association fitting.
The study also zoomed in on the attractiveness of Brabant. Living in Brabant received a very positive score of 8.3 (0 to 10) amongst the Brabanders themselves, and a 6.85 amongst the rest of the Dutch population. The attractivity of 'doing business' (7.7 vs 6.7) and 'finding a job (7.8 vs 6.45) showed room for improvement amongst the people from outside of Brabant, whereas the attractivity of our cultural offers (7.65 vs 7) and its recreational offer (7.5) were well received.
Possibly, the most positive result of the perception study is that there is a strong sentiment that the image of Brabant has improved over the last four years and a strong confidence that it will further improve over the coming four years. This is good news, because the sentiment is of significant influence on people's choices – for example to invest more of their time, energy, emotion and capital in Brabant.
---
Brabant's approach to place brand management
At The Place Brand Observer, we like to look behind the scenes and image films, to understand how a location really ticks and how it works to strengthen its identity and place reputation. Gwen Zuring leads the Brand Brabant team. A few years back we caught up with her for an interview. It's good to see she is still in charge (a good sign as place branding initiatives are a matter of years not months, and often fail because of political or leadership changes).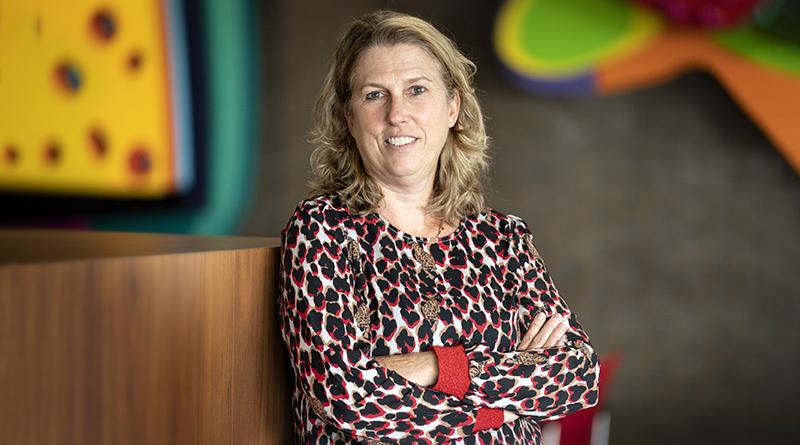 In our interview, Gwen illustrates how the Dutch region and economic powerhouse approaches regional branding and place brand management, and how Brabant attracts talent, business and visitors to the region.
---
With thanks to Brabant Branding for commissioning this region report.

Explore more location reports here.