Centroamérica: El Renacer de la Marca País en América Central
El concepto de país hace referencia a un espacio geográfico y organización política ocupado por un grupo de personas que comparten el mismo lenguaje, territorio y cultura. En este sentido, circunscribir a un país al concepto de marca tiene como finalidad definir estrategias de posicionamiento y comunicación que permitan difundir una imagen positiva que sea  reconocible en gran parte del mundo. Una región del continente americano que llama hoy la atención es Centroamérica.
Centroamérica hoy no solo sorprende, sino que cautiva. La mayor riqueza natural del planeta se concentra en América Central. Es una región donde la marca país crece y se rejuvenece rápidamente.
De acuerdo con el Country Image Index (CII) 2016 de PaísMarcaOBS,  Centroamérica expone resultados interesantes en su reputación internacional. El CII clasifica a los países otorgándole una calificación máxima de 5.0 (Best Image) según la percepción, impresión y asociación que tienen los extranjeros sobre su imagen país.
Destaco tres países que han realizado grandes esfuerzos por fortalecer su imagen en mercados internacionales: Costa Rica, Honduras y Panamá. En cuanto a Guatemala, El Salvador, Belice y Nicaragua, exponen un interés por crear y consolidar una estrategia de branding centrada en el turismo regional.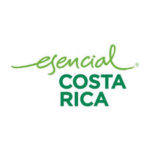 Costa Rica es la joya de la corona en América Central por ser un país sin ejército, el más seguro de la región y con una imponente marca país que se destaca por exponer su riqueza natural. La biodiversidad es el principal distintivo de la marca país. Para mantener la marca país de Costa Rica, es relevante tener un equilibrio, sin dejar de destacar su principal atributo: el ecoturismo. Algunos opinan que la anterior marca comunicaba más sentimientos con respecto al territorio, mientras otros opinan que la marca es inteligente y tiene todo lo que el país necesita.
Cuando se piensa en Panamá es inevitable no pensar en el Canal de Panamá, ícono que simboliza en su imagen país. Sin embargo, en el nuevo contexto de hipercompetencia global y el entorno de incertidumbre y riesgo internacional, el país se ha concentrado en diseñar una estrategia de diferenciación que traslade los atributos de esa relación hacia una nueva imagen que identifique y proyecte a Panamá en el concierto internacional. Panamá se ha consolidado como un sitio con potencial de negocios para el mercado global, a través de percepciones positivas en la mente de los turistas, inversores y clientes internacionales.
Honduras es un país que, al igual que Colombia, ha tenido momentos difíciles en términos de percepción por parte de los extranjeros. Los altos índices de inseguridad han hecho de Honduras uno de los países más peligrosos para los periodistas según la UNESCO, y es además anfitrión de una de las ciudades más peligrosas del mundo: San Pedro Sula. Dos retos que se enfrenta el país son el costo que tiene la violencia y la inseguridad sobre el ambiente de negocios y de turismo. Hoy Honduras es ejemplo de integración que sustenta la región generando relaciones que se cultiven a través de la comunidad, la región y el mundo.
El Salvador definió una marca país que no logra diferenciarse de la propuesta de sus países vecinos. Se centran en su identidad cultural y en la naturaleza, pero su visibilidad no cautiva al extranjero. Cabe rescatar que la propuesta de exponer lo mejor del país es una estrategia interesante de analizar. Rompe con el paradigma tradicional y motivan a la curiosidad del visitante. La humildad de la propuesta que presenta la marca país creada en el 2014 es un paso para generar la condiciones de un país que vive en la realidad, y que su encanto cultural se logra con la experiencia en la visita.
Guatemala tiene un posicionamiento poco favorable en mercados internacionales. El país es percibido de manera negativa por dos factores críticos: la pobreza y el deterioro ambiental. El turismo de Guatemala ha crecido lentamente y se concentra en ser receptor de visitantes procedentes de países vecinos. Presenta debilidades en ambiente para los negocios, infraestructura aeroportuaria y recursos culturales. Sin embargo, la batalla no está perdida para Guatemala. Las acciones en términos de transparencia institucional y el valor que le dan a la herencia de la cultura maya se convierten en dos rasgos distintivos en el proceso de construir reputación en mercados internacionales.
Un pequeño y joven territorio emerge en América Central: Belice. Tiene claro que la estrategia de marca país debe focalizarse en el turismo. Sin embargo, hay ausencia de visibilidad de su marca país y más aún el desconocimiento sobre el país es permanente de quienes aún no lo han visitado. Belice debe definir una estrategia de posicionamiento sobre la imponencia de su selva tropical y sus playas, un destino turístico que con seguridad sorprenderá al visitante.
Finalmente Nicaragua exige fortalecer su reputación en la región. Los países vecinos asocian a Nicaragua con gente trabajadora. Sin embargo, su imagen se ha opacado por el protagonismo político y económico. La imagen de Nicaragua sufre permanentemente de altibajos. Las expulsiones de extranjeros y la vulnerabilidad en su seguridad hacen que pierda atractividad para el visitante. La estrategia de marca país es un política de gobierno y no de Estado. Le falta visibilidad a la marca país, que sensibilice al mercado internacional para ser considerado un destino que agrega valor diferencial al visitante.
América Central es una región en crecimiento, con gran potencial para los inversionistas, y aún por explorar para los visitantes. Se evidencia una mejora en la infraestructura área y en la oferta turística. Pero se enfrenta a retos como reducir la pobreza rural y la inseguridad alimentaria. La pobreza más que un indicador, es una condición que frena el desarrollo económico y la competitividad regional.
---
Sobre la autora
Lina Maria Echeverri es Directora del Rosario GSB Graduate School of Business de la Universidad del Rosario y Fundadora de PaisMarcaOBS – Observatorio de marca e imagen país en LATAM.
Conecta con Lina Maria Echeverri en LinkedIn o Twitter, o lee la entrevista aquí.
The following two tabs change content below.
Stay up to date on latest place brand insights, strategies, stories and examples:
join our mailing list
! You'll receive an email summary of highlights every month. Benefit from more frequent updates by following us now on
LinkedIn
,
Facebook
or
Twitter
!
Latest posts by The Editorial Team (see all)