CivicBrand provides branding, engagement and destination marketing that builds civic pride and attracts talent, tourism & investment.
Office location: Dallas, TX (Main office) and Salida, CO (outpost office)
---
Which topics are you most passionate about at CivicBrand?
For us place branding is all about engagement. It's about storytelling to achieve goals, and the stories and goals are those of the current residents and stakeholders.
We are passionate about making sure to fully engage the community in any place branding project.
---
Five hashtags which best describe your work?
#loveyourcity #publicengagement #citybranding #destinationmarketing #economicdevelopment
---
Who is leading the CivicBrand?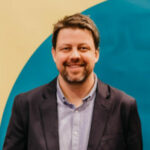 Ryan Short – CEO
Ryan is the founder of CivicBrand and since 2008 he has built and led an award-winning team that focuses on city branding, public engagement and destination marketing.
CivicBrand is an award-winning agency that consists of a team of strategists, creatives and storytellers with a passion for helping communities tell their story.
Connect with Ryan on LinkedIn
---
Which services do you offer to place developers, managers or marketers?
Branding
Design
Public Engagement
Destination Marketing
Photography & Video Production
Website Design & Development
Content Marketing
---
Who have you recently worked with?
Broken Arrow, OK
Dallas, TX
Farmers Branch, TX
Fort Worth Stockyards
Greenville, TX
Kerrville, TX
Las Cruces, NM
Lewisville, TX
Little Elm, TX
Park Rapids, MN
Richardson, TX
Santa Fe, NM
Stearns County, MN
Two Rivers, WI
Washington County, MN
Waupaca, WI
---
Why should cities, regions or countries work with CivicBrand?
Branding and destination marketing are all about implementation. You can have the greatest brand strategy but if it's implemented poorly and has no support or buy-in, it will fail.
Our process is all about engaging stakeholders throughout the entire process. We turn residents and business owners into brand champions and arm them with the tools to succeed.
We also really focus on embracing and managing diversity and contrast. Diversity and contrast are what makes communities great, but it can also be a major challenge to picking a strategic direction if not managed properly.
For example, in some communities you may have conflicting viewpoints – those who want the city to grow and those who want things to stay the same, those who have been there for generations and those who are brand new. They all have different goals and opinions and a true brand platform needs to support them.
Our decade of navigating these challenges has refined our process so that we harness that contrast instead of being challenged by it.
---
More about CivicBrand's services and approach on its website, or follow the company on Instagram, Twitter and Facebook for updates on latest insights and offers.
---
You'd like a hand with finding the right consultant? Matchmaking Services now available. Please write us for details!