Placemark Solutions is committed to helping businesses and destinations create sustainable solutions that benefit both visitors and locals. We believe that tourism, when carefully developed and managed, has potential to contribute solutions to some of the grand challenges faced by society.
Which topics are you most passionate about?
Destination management for sustainability
Destination branding for sustainability
Marketing sustainable tourism
Corporate social responsibility and the tourism industry
Education and workforce development
---
Five hashtags which best describe Placemark Solutions?
#tourismmarketing #sustainabletourism #destinationbranding #responsibletravel #bettertourism
---
Who is leading the company?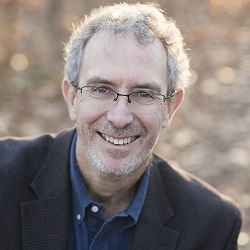 Jonathon Day is the President of Placemark Solutions, Inc and an Associate Professor in Purdue University's School of Hospitality and Tourism Management. An award-winning marketer, Jonathon worked with destination marketing organizations in Australia, New Zealand and the United States before moving to academia, where his research interests focus on sustainable tourism, responsible travel, and strategic destination governance.
Dr Day is committed to ensuring tourism is a force for good in the world. He is interested in the role of business in solving grand challenges through corporate social responsibility programs and social entrepreneurship.
He is the author of over 25 peer-reviewed articles in and the co-author of The Tourism System, 8th Edition, a text used by tourism students and practitioners around the world. Jonathon is also the author of Introduction to Sustainable Tourism and Responsible Travel.
He is Chair of Tourism Innovation Partnership for Social Entrepreneurship, Chair of the Global Sustainable Tourism Council's Communication and Membership Workgroup, and a member of the executive of Tourism Education Futures Initiative.
---
Advice you'd like to share?
Sustainable tourism is a journey, not a destination. Start now!
---
Where can we learn more about your work?
www.sustainabletourismandresponsibletravel.com
---
How to engage with Placemark Solutions?
Contact me via email (available upon request – contact form).