VMO provides marketing consulting services to America's most innovative commercial real estate owners and developers to create unique brands and creative solutions that enrich lives, buildings, businesses, and communities.
Office location: Seattle, USA
---
Which topics are you most passionate about?
Data-driven approach (vs. perceptions and opinions)
Human-centered approach (vs. product)
Inspired by good (not just profit)
---
Five hashtags which best describe your business?
#Multifamily #Office #Branding #Marketing #Consulting
---
Who is leading the company?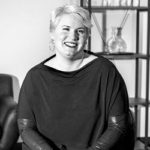 Anna-Lea Dieringer / Virtual Marketing Officer / Co-Founder
Anna-Lea Dieringer is a seasoned marketer with over two decades of experience across a range of industries. Her expertise in research, strategy, design, measurement and insights, in tandem with her goal-driven methods, have resulted in an unflinching command of world-class branding and marketing practices.
---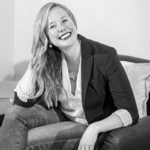 Erina Malarkey / Virtual Marketing Officer / Co-Founder
Erina is a real estate marketing veteran with deep expertise in some of today's hottest markets including Seattle, Portland, and Denver. A fearless but calculated risk-taker, she is always focused on the client's goals and bottom line. Her depth of experience in real estate marketing and program management, combined with her high-energy, outcome-focused approach have resulted in the refined skill of game-changing leadership. Erina was a 2017 'One to Watch' Finalist NAHB Multifamily Pillars of the Industry Awards.
---
How to best engage with VMO?
Follow us on Linkedin
Sign up for our newsletter
But the best way to connect with VMO is by emailing our Principal Erina at erina@vmo.partners
---
Advice you'd like to share?
Begin brand strategy early – before architectural design – to avoid realizing you're not sure who you built it for and why once it's too late. Be targeted.
Always address quantitative factors in your brand strategy – such total addressable market analysis and demographic trends. Avoid decisions based purely on vocal opinions, legacy perceptions, and visual preferences. Be data-driven.
Deeply consider the competitive set and incorporate at least one truly differentiating feature that sets you apart and bolsters your brand story. Be unique and memorable.
Always consider: How can this asset benefit tenants and the local and global community? Be socially thoughtful and responsible.
Set specific leasing campaign goals, measure tactical performance regularly, and adjust when required – knowing what key performance indicators are most important to your plan's success and why.
---
Where can we learn more about your work?
You can check out our case studies on our website