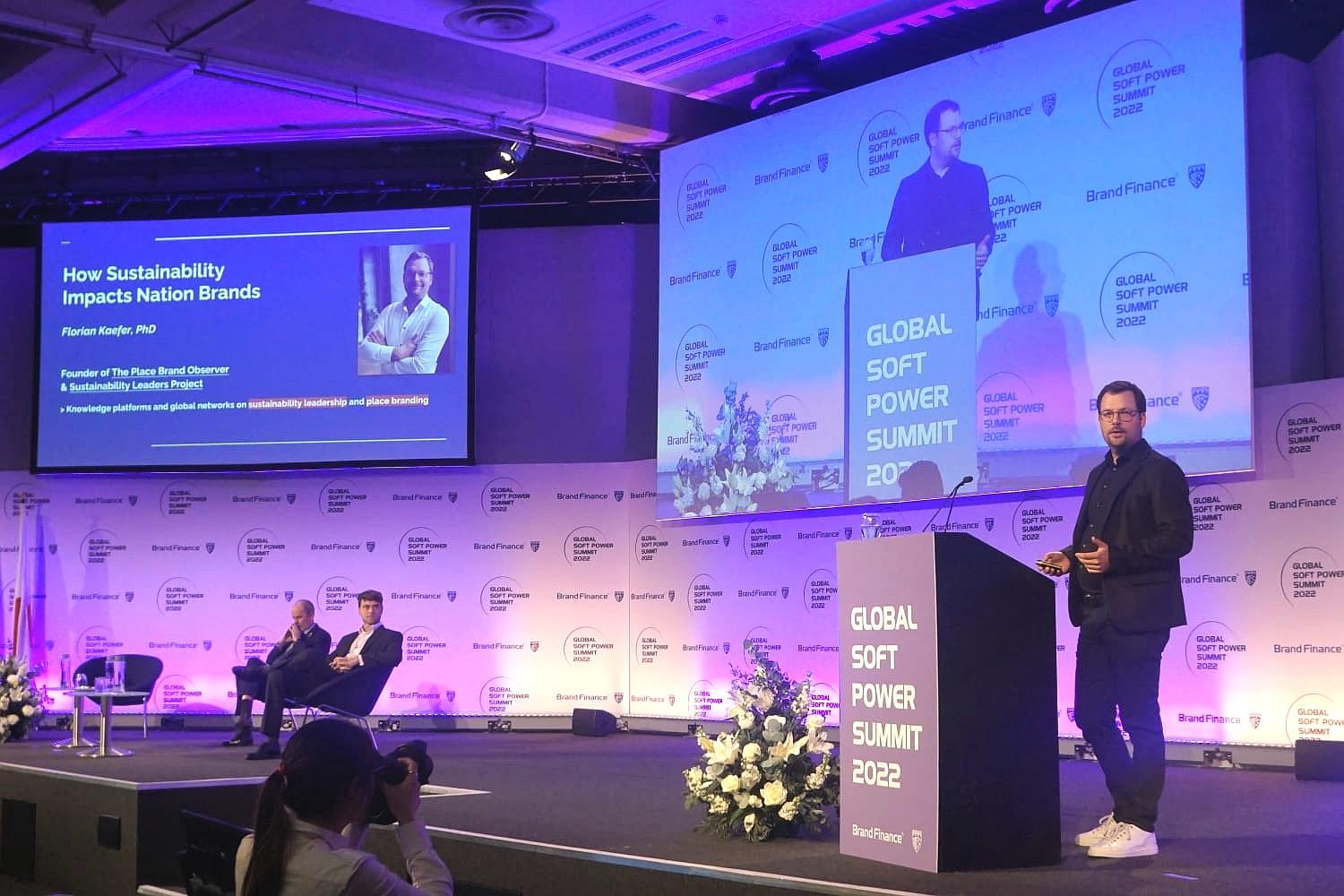 Florian Kaefer is the founder and director of The Place Brand Observer, co-founder and editor of the Sustainability Leaders Project, and an advisor, speaker and author on sustainability leadership and place branding. Based near Zurich, Switzerland, he has lived and worked around the world and interviewed over 500 professionals on tourism, sustainability and place brand management.
Topics Florian is most passionate about:
Sustainability, leadership and innovation
Place branding
Sustainable tourism
---
Five hashtags which best describe Florian:
#strategyadvisor #bigpictureguy #knowledgebroker #innovationscout #sustainabilitywizzard #storytellingpro
---
About Florian Kaefer

As the founder and editor of TPBO, Florian has spent the last 10 years learning about the fascinating world of place branding. First as a doctoral researcher in New Zealand, then by interviewing and connecting with over 250 leading professionals worldwide (and counting). It's their insights, stories, achievements – and also failures – which interest Florian the most, and which he shares via The Place Brand Observer as the leading knowledge platform on the topic.
Benefit from Florian's network and knowledge by having him contribute to your place development, brand strategy or brand storytelling.
Florian obtained his PhD from the Waikato University Management School in New Zealand, for which he researched the country's national image and its perceived brand credibility as a "clean, green" country-of-origin and tourist destination. He holds a masters degree in sustainable development (Exeter University, UK) and a bachelor in tourism management (Brighton University, UK).
Florian is the host of the Place Brand Leaders podcast and author of An Insider's Guide to Place Branding: Shaping the Identity and Reputation of Cities, Regions and Countries (Springer, 2021).
Florian is also the founder of the Sustainability Leaders Project and is an alumni and accredited member of the German Journalist Association DFJV. He speaks German (native), English and Spanish, with a good understanding of Catalan and French.
---
Industry advice from Florian:

Make sure all partners involved understand that "place branding" is a long-term process and differs from place marketing.
Ensure adequate funding and independence for your place brand work.
Connect place branding with sustainability goals.
---
You'd like to involve Florian Kaefer as a consultant? Get in touch! He is also available as a speaker for your event. More about Florian on his website or LinkedIn profile.
---
Florian Kaefer is part of the TPBO partner network. Interested in joining? Contact us here.