How to Evaluate Destination Websites – Expert Advice
Erik van 't Klooster sends us his tips on how to evaluate destination websites – a guide originally written for the PlaceBrandz website, which he initiated together with Gerard van Keken and Robert Govers. The core of the PlaceBrandz project lives on in The Place Brand Observer's section dedicated to place branding tutorials, approaches and principles.

How to Evaluate Destination Websites
With the internet being the number one search tool, it is important that your potential visitors are properly introduced to your place when they search for keywords such as "visiting", "tourists" and the name of your city (e.g. "Rotterdam"). This means that your organization should understand people's search behavior at two levels:
The Internet
Find out how different tourist profiles search on the internet, on their laptop, iPad and smart phone. Get in touch with different segments (e.g. day trip tourists, short-break tourist, business traveler, culture, shopping, domestic, foreign visitor) and ask them about their search strategy before, during and after their visit.
What search words do potential visitors use and, in response, which websites do search engines show? Is your destination properly represented on the first page (e.g. is not only your destination management organization website shown but in particular also social media sites, such as Facebook, TripAdvisor and FourSquare)? Would it help to make use of Google Trends and Adwords tools?
Your Website
Look at your own websites and social media communications (e.g. Facebook and TripAdvisor) from the perspective of the visitor. What are they searching for on your website? How easy is it for them to actually find this information?
Once these basics of web evaluation are covered, the next step is to look at how well the website is integrated in your experience concept. Remember, your place experience already starts on the web!
Hence, is your website only the sum of its functional parts (such as a list of accommodation, attractions and transport) or does it contribute to the marketing of different value matches?
As websites have become even more accessible by means of mobile technology, destination brand managers need to understand the interaction between the virtual and physical environment, before, during and after the trip. A good example of the latest state of the art application is augmented reality.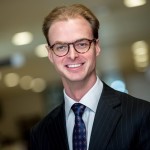 works freelance under the alias of 'Get up and Go' in the field of marketing management, international research and event & tourism management. In 2014 he finished his PhD research "Travel to Learn: The influence of cultural distance on competence development in educational travel."
His clients include different educational institutes, such as the Rotterdam School of Management, Erasmus University and Hotelschool the Hague, as well as the student associations AIESEC International and MAEUR.
Erik consulted, for example, on the place branding strategy for the Maastricht region and the cluster brand strategy for the polymer sector in the province of Overijssel, the Netherlands.
---
Tip: Destination Web Watch
"Destination Web Watch is the world's only official destination website evaluation and benchmarking scheme. The scheme is endorsed by the World Tourism Organization (UNWTO) and based on global research and best practice criteria.The complementary evaluation methodologies enable a greater understanding of how well a website works and why."
Methods include an initial non-sector specific Website Audit, an in-depth Strategic Website Evaluation, Online User Surveys, a Newsletter Audit and Laboratory Testing.
Find out more at http://www.destinationwebwatch.org
---
Did you enjoy this post by Erik van 't Klooster on how to evaluate destination websites? Please share!
Tip: Subscribe to the Place Brand Observer newsletter to benefit from regular updates on place branding and reputation insights, thoughts and examples.
The following two tabs change content below.

Hi, we hope you found this post useful. Want to stay up to date on latest place branding insights, strategies, stories and examples?
Join our mailing list
! More about our Services
here
.

Latest posts by The Editorial Team (see all)