Cómo Crear la Marca de una Nueva Urbanización: Estudio de Caso Hudson Woods, Nueva York
Si el branding de lugar te hace pensar en estrategias maestras para ciudades, destinos o países enteros, piensa de nuevo. Tanto los espacios geográficos como sus estrategias de marca pueden ser mucho más pequeñas y modestas, por ejemplo, enfocándose en lo visual y el diseño – en experiencias y sentimientos.
En este estudio de caso, James Sanderson y su equipo de Studio Sanderson comparten su experiencia sobre cómo realizar el posicionamiento de una nueva urbanización y cómo el diseño ha ayudado a crear unas emociones asociadas para Hudson Woods en Nueva York.
Studio Sanderson es una agencia boutique de branding y marketing en la ciudad de Nueva York, que ha creado iniciativas de marca de territorio para múltiples propiedades, ciudades y países. Algunos de sus proyectos han incluido Burj Khalifa (Dubai), Lakeside (Chicago) y  The Seaport District (Nueva York).
Ambición: Una nueva forma de desarrollo de vivienda
Lang Architecture (una firma de arquitectura en Nueva York) tuvo la gran ambición de crear un nuevo tipo de desarrollo de viviendas en la base de Katskills llamado Hudson Woods.
Concebido como propiedades de vacaciones, las casas más sencillas tendrían tres dormitorios, dos baños y un garaje; cada una se construiría por pedido.
Con ambiciosos planes de crecimiento, Lang pidió a Estudio Sanderson la asesoría para su equipo, respecto a la forma en que deberían crear y construir una marca para capitalizar las fortalezas percibidas de las propiedades y la urbanización para el creciente número de expatriados urbanos que llegan al área de Nueva York.
Desafíos: Convertir un bosque remoto en un modelo para un modelo de vida sostenible del siglo XXI
1. Identificar la Historia
ÚnicaLos compradores de la ciudad de Nueva York están inundados con nuevos proyectos inmobiliarios. ¿Cuál es la narración verdadera, auténtica y atractiva?
2. Diseño de la Experiencia
Más allá de los planos y especificaciones del lugar, ¿cuál es el encanto emocional y la experiencia memorable?
3. Crear atención
¿Cuáles son las características específicas de la gente y el territorio para conseguir una historia única y atraer la atención?
Consiguiendo la historia adecuada: Olvide las especificaciones y detalles por un minuto… ¿Qué quieren realmente los neoyorquinos?
Lugares nuevos para descubrir nuevas cosas;
Autenticidad, experiencias significativas para crear recuerdos perdurables;
Lugares para descansar, relajarse y reconectar;
Diseño inteligente para la vida práctica;
Soluciones donde se encuentren diseño y naturaleza;
Un estilo de vida que se inspira en 'no se vende a';
Un lugar que representa algo.
Crear una historia unificadora que impulse todas las iniciativas
Una narrativa relevante, claramente articulada y auténtica de Hudson Woods unificaría, fortalecería y guiaría el desarrollo de todos los puntos de contacto de las partes interesadas.
Una ejecución de marca en sincronía con los negocios del siglo XXI, la cultura y el estilo de vida de los clientes potenciales de Hudson Woods.
La historia: 'Desde la fuente'
Una manera de… diseñar, prometer, actuar e involucrar personas manteniendo una comunicación fresca.
Las viviendas ecológicas cuentan con materiales y mano de obra de la zona. Los residentes y visitantes pueden conectarse directamente con sus pasiones, practicando deportes locales, artesanías o simplemente relajarse en la cubierta.
No importa dónde se encuentre, está rodeado de 360 grados de naturaleza, incluyendo extensos prados y árboles elevados. Como lugar, como servicio, como comunidad, como hogar, Hudson Woods ofrece una vibrante experiencia, auténtica, que realmente proviene de la base.
Implementación: Convertir la historia en realidad a través de una expresión visual clara y coherente
Tomando un acercamiento sistemático para la marca – el logotipo, los colores y la tipografía se unieron para dar un toque distintivo y coherente, que además garantiza claridad y herramientas de ventas.
Para la gente, para conectar y compartir
Más que un simple desarrollo urbanístico. La marca Hudson Woods ofrece productos y experiencias auténticas y memorables.
Una serie de eventos fue clave para construir energía e ímpetu en torno a la marca.
La casa modelo se convirtió en una vitrina para los artesanos de la zona, así como también la promoción del estilo de vida para los compradores. Todos se convirtieron en momentos que se compartieron a través de la página web, el blog y las redes sociales.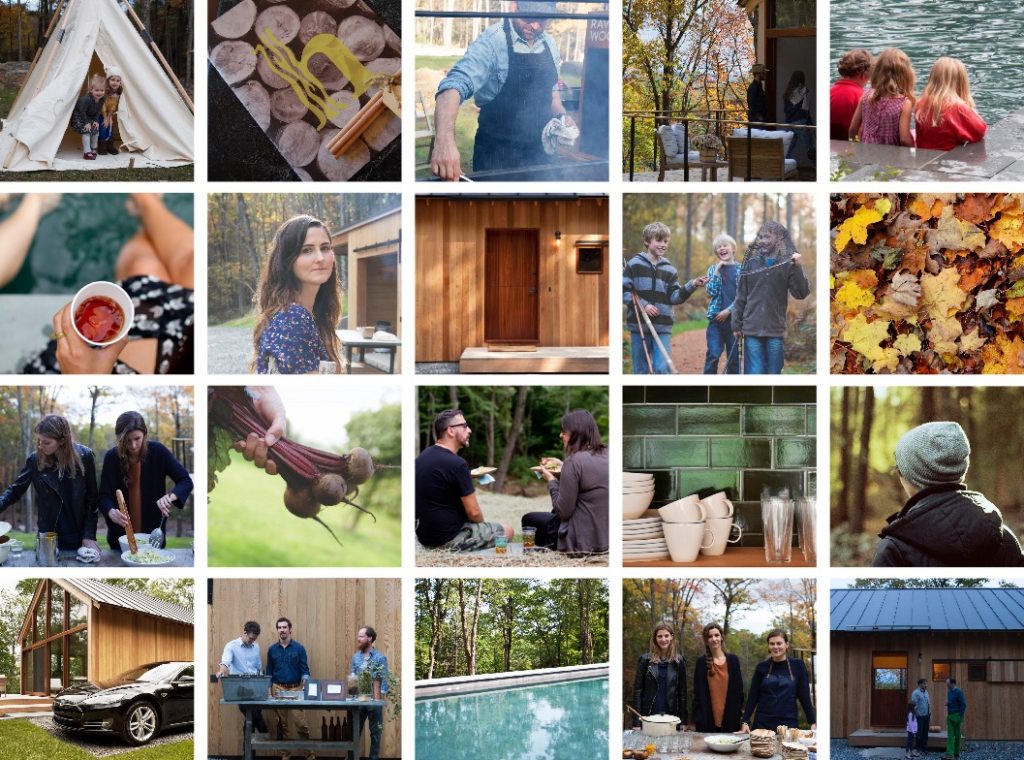 Para éxito comercial y verdadero impacto
Más información
Para ponerte en contacto con James Sanderson, Director Creativo en Studio Sanderson, info@studiosanderson.com o (646).491.3924
Puedes ver la presentación completa en SlideShare. Más acerca de Studio Sanderson en su Web o a través de Studio Sanderson on LinkedIn. Más acerca de Hudson Woods aquí.
---
¿Te gustó nuestro estudio de caso sobre cómo crear la marca de una nueva urbanización en Hudson Woods, Nueva York? Por favor, ¡compártelo!
The following two tabs change content below.
Stay up to date on latest place brand insights, strategies, stories and examples:
join our mailing list
! You'll receive an email summary of highlights every month. Benefit from more frequent updates by following us now on
LinkedIn
,
Facebook
or
Twitter
!
Latest posts by The Editorial Team (see all)