Places for Us in São Paulo is the first consulting firm in Brazil specialized in place branding. It contributes to the strengthening of communities and places, identifying vocations, strengthening identities, creating resilience and improving people's quality of life.
Which topics linked to the branding and reputation of places are you most passionate about at Places for Us?
Place branding
Community participation
Placemaking
---
Five hashtags which best describe your work:
#placebranding  #placemaking #branding #resilience #identity
---
Who is leading Places for Us?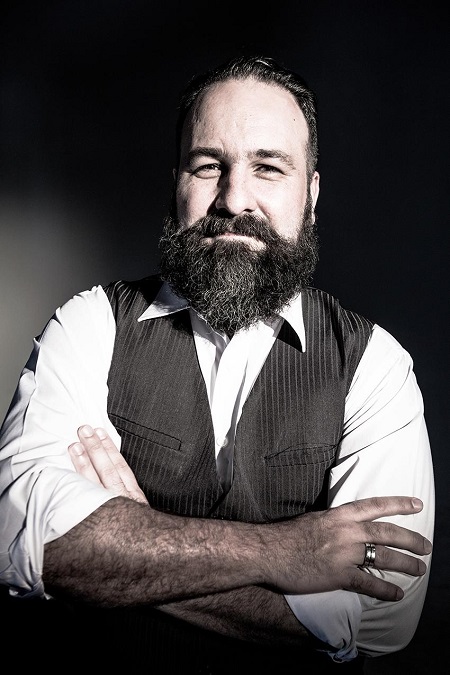 Caio Esteves, architect and urbanist, branding specialist and founder of Places for Us.
After construction dozens of brands, Caio Esteves found in place branding a way to connect his vision of urban planning focused on people, strengthened by branding and identity techniques. He is the author of "Place Branding- Identificando vocações, potencializando identidades, fortalecendo lugares", the 1st place branding book in Brazil.
Caio has given lectures around the country to spread the idea of place branding and the importance of brand development for place resilience.
He is a contributor, member of the advisory board and jury of City Nation Place, member of the Institute of Place Management in Manchester, UK, a member of the International Place Branding Association.
Caio is the coordinator of the Place Branding MBA at Rio Branco-SP, SENAC-SP and Alfa-GO, and has also coordinated the Branding Experience postgraduate course at IED-SP, where he currently teaches branding at both undergraduate and postgraduate level.
Caio Esteves is part of our virtual expert panel. Read his interview here.
---
Where can we learn more about your work?
Place branding book (available only in Portuguese) in Amazon.com.br
Case studies and free e-books available on our website
Place branding videos : www.youtube.com/placesforus
---
How do you approach place branding?
Far from a logo, or selling postcard images, place branding is a powerful process to bring people together around a common idea, so it's essentially a form of transformation. Community, entrepreneurs and government can discuss and build a common idea of a good place to live, invest…
There is no place branding without community engagement
The place branding process identifies and enhances the place's identity and vocation and works these singularities in and out. Place branding is much more about people than about places.
Like Shakespeare once said: "What is the city but the people?"
Places for Us approach
If a place brand only exists with people participation – after all they will be the biggest beneficiaries and, at the same time, the main ambassadors of this brand – it is necessary that the place branding process involves them. Not only listening to their suggestions, but co-creating solutions. In the same way, it is necessary that this solution, intangible originally, takes shape and connects stakeholders through the same place brand concept.
Places for Us developed an approach that puts together place branding and placemaking, with the understanding that placemaking is for places what brand experience is for consumer brands. When we suggest physical interventions in the urban fabric, we create recognizable and tangible elements capable of transmitting the idea/concept of the place brand to a broader audience.
We call this approach Identity Placemaking.
---
How to engage with you?
www.linkedin.com/in/caioesteves