Soft power: what does the term mean and how does it link to public diplomacy and country reputation? What are good examples of soft power? Which countries are leaders?
Together with our soft power knowledge partner, Brand Finance, we have prepared this special page to answer those and similar questions.
---
On the meaning of soft power
In the words of Brand Finance – soft power is a nation's ability to influence the preferences and behaviours of various actors in the international arena (states, corporations, communities, publics etc.) through attraction or persuasion rather than coercion.
Soft power has a significant impact on the decisions people, businesses, and governments make. As Joseph Nye – the godfather of soft power – puts it, it is 'a means to success' for those that know how to leverage it.
---
Soft power – benchmarking
Visit our country profiles for latest insights on the soft power of nations and countries around the world.
---
---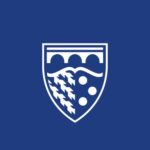 In partnership with Brand Finance
Brand Finance, publishers of the Global Soft Power Index (pdf of 2020 version here), are leaders in evaluating nation brand value and country reputation.
Find out more about Brand Finance's nation brand consulting and evaluation on brandfinance.com, or get in touch with the team via email.
You'd like us to introduce you to the Brand Finance team for assessment of your country's soft power?  Please contact us here.