A place brand can be worth billions. It can bring focus and discipline to everything a local, regional or national government does, from economic development and tourism to urban design and alleviating poverty.
Places, however, are complex, disparate, and often contradictory, which makes place branding enormously challenging. When it works, we reinforce our best selves in everything we say and do. When it doesn't work, we suffer through random ideas, borrowed strategies, and bad guesses.
Place branding affects us all, as residents and as visitors, investors and business owners. Yet for too long, agencies earned massive fees for branding cities, regions, and nations as though they were toothpaste.
---
Why The Place Brand Observer?
Florian Kaefer, PhD, launched The Place Brand Observer in 2014 to encourage a different approach to place branding, and to facilitate access to latest research insights and expert knowledge.
The Place Brand Observer is a library of research and a collection of case studies, with lively expert interviews and reflections on latest trends, ideas and opportunities. We invite you to explore our articles on topics such as place reputation, community identity, placemaking, talent attraction and economic development.
With a PhD in Place Branding and a place 'observer' for more than 12 years, Florian shares insights and guidance into how neighborhoods, cities, regions, destinations and countries around the world approach place branding for strengthening community spirit, reputation and competitiveness.
---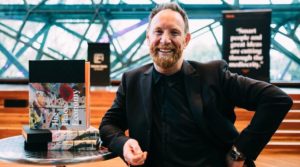 "There's a feeling of dynamism about The Place Brand Observer. It is comprehensive and diverse in the topics it covers. It's just very impressive and, let's face it, the fact it exists is a good sign for our industry and therefore our communities."
Andrew Hoyne, Australia
More testimonials here
---
Information scout and matchmaking…
are some of the services we offer. More here.
---
You have feedback, questions, ideas or want to collaborate? Get in touch!