Nation brand value: what does the term mean and how does it link to public diplomacy and country reputation? How to measure nation brand value? Which countries are leaders?
Together with our nation brand value knowledge partner, Brand Finance, we have prepared this special page to answer those and similar questions.
---
On the meaning of nation brand value
The effect of a country's national image on the brands based there and the economy as a whole is now widely acknowledged. In a global marketplace, nation brand is one of the most important assets of any state, encouraging inward investment, adding value to exports, and attracting tourists and skilled migrants.
The strength and value of nation brands can be measured and tracked over time employing methods similar to those used to value corporate brands, as outlined in the internationally recognised standards on brand evaluation (ISO 20671) and brand valuation (ISO 10668).
---
Nation brand value – benchmarking
Visit our country profiles for latest insights on the changing value and strength of nation brands around the world.
---
---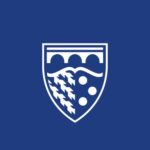 In partnership with Brand Finance
Brand Finance, publishers of the Global Soft Power Index (pdf of 2020 version here), are leaders in evaluating nation brand value and country reputation.
Find out more about Brand Finance's nation brand consulting and evaluation on brandfinance.com, or get in touch with the team via email.
You'd like us to introduce you to the Brand Finance team for assessment of your country's nation brand value?  Please contact us here.