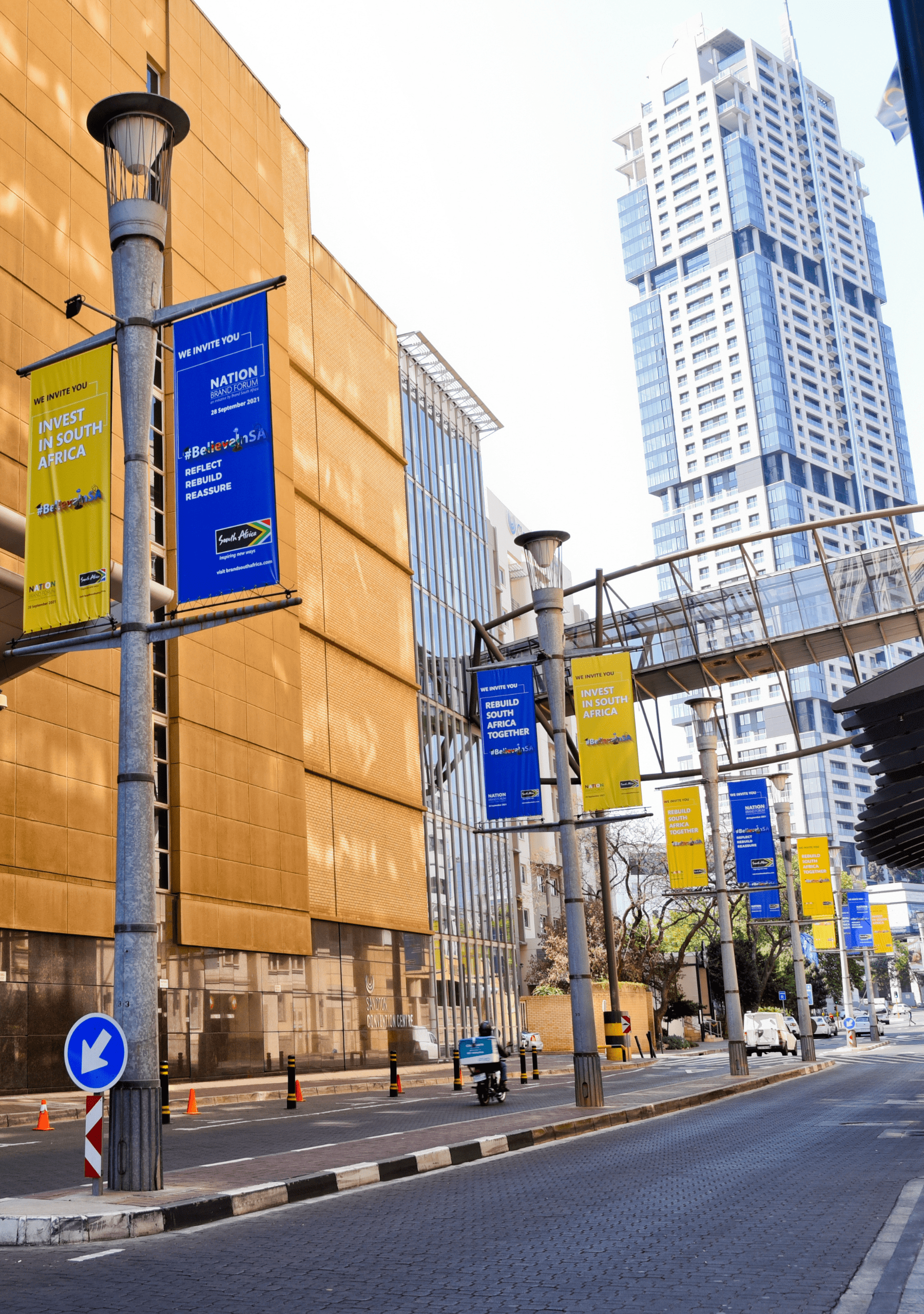 Spotlight:
South Africa
How does South Africa rank against other countries as a destination for foreign investment? What are the key industries across the country? How attractive is it for skilled workers seeking a good quality of life?

Join us as we take a closer look at:

South Africa's business environment
South Africa's key industries
South Africa for skilled workers
Quality of life in South Africa
Doing Business in South Africa
How attractive is South Africa for investors and entrepreneurs?
South Africa is one of the most diversified and industrialised economies in Africa with one of the the most affluent consumer markets on the continent. Its well established infrastructure and strategic location positions South Africa as a key global hub and an attractive destination for investment on the continent.

Over 180 Fortune Global 500 companies have a presence in South Africa, including industry leaders like BMW, Samsung, Allianz and IBM.

South Africa ranks 4th in Sub-Saharan Africa and 84th worldwide in World Bank's 2020 Ease of Doing Business Index. South Africa's performance in terms of economic competitiveness is visible in the 2019 Global Competitiveness Index, where it currently ranks 60th out of the 141 countries included in the study. Like the rest of the world, South Africa was impacted by the pandemic, but OECD's country snapshot cites a strong rebound in 2021 and projects GDP growth in 2022 and 2023.


What are South Africa's key industries?
With its skilled workforce, consumer demand and abundant natural resources, South Africa serves as a hub for a variety of industries. Click on an industry below to learn more about that sector in South Africa.
South Africa as Investment Location
How does South Africa rank for infrastructure?
South Africa offers companies a reliable network of ports and terminals, including the largest port in Africa.

The country's overall infrastructure ranks as the third best in Africa and ongoing investments and government initiatives continue driving development.
How skilled is South Africa's workforce?
In addition to a population that skews largely young and urbanized, South Africa boasts some of the best universities on the continent. In fact, South Africa is home to four of the top five universities in Africa. Around the country, institutions like University of the Witwatersrand, University of Cape Town and Stellenbosch University produce more than 200,000 graduates each year, with the largest percentage of university students graduating with science, engineering and technology degrees. In addition, 700,000 students are enrolled in technical and vocational training colleges.
How well does South Africa fare in terms of quality of life?
South Africa's reputation for its strong quality of life attracts companies and talent from around the world, offering a combination of metropolitan lifestyle and breathtaking landscapes. Residents enjoy 300 hours of sunshine each month and mild, sun-filled winters.

South African cities are among the most affordable places to live and work and provides access to world-class restaurants and shopping. Well-connected flight networks also make it easy to find direct flights to most major international destinations across every continent.

The country ranks as the top African country for healthcare, with a well-established network or medical facilities and providers. In the ranking, EG Scholars states that South Africa offers "medical services that matches those of its European, Asian, and American counterparts."

South Africa's diverse natural geography is unrivaled recreation opportunities for lovers of the outdoors. From picturesque beaches to open plains to lush forests, visitors and residents could spend a lifetime exploring the beauty of South Africa and still not see everything.
Support for Businesses & Investors
In 2022, Brand South Africa is celebrating its 20 year anniversary.

Interested in relocating your business or launching a new operation in South Africa? The Invest South Africa team is ready to assist.

The country has launched a One Stop Shop initiative to lower the cost of doing business in South Africa, simplify administrative procedures for business approvals and help to remove bottlenecks for investors establishing and running businesses. The One Stop Shops offer a point of contact for investors to engage with government departments around needs such as registration, permits and regulations.

Click the links below for a detailed guide for on getting started or to connect with the Invest South Africa team.