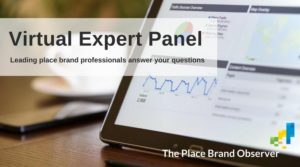 Welcome to the Place Brand Leaders Panel, a hub for all your queries on place branding, place identity and reputation development, and management. Our panel of experienced place brand professionals, including researchers and practitioners, has been answering questions and sharing insights for over 8 years now. We cover a broad range of topics, from cities to neighborhoods, regions, nations, and destinations.
Our panel has dealt with almost every topic related to place branding, making it one of the most reliable sources of information for anyone interested in this field. Some of our most popular sessions include discussing the effects of the pandemic on place branding, the usefulness of investing in place branding, how to measure the success of place branding, the challenges involved, and examples to learn from.
If you have a question that you'd like to ask our panel, please get in touch with us. We're always happy to hear from our readers and will do our best to provide you with the most relevant and helpful advice.
Additionally, you can check out our professional handbook, An Insider's Guide to Place Branding, for more information on place branding and related topics.
For those looking to learn more about place branding, we recommend checking out other reputable sources such as the International Place Branding Association.
Thank you for visiting the Place Brand Leaders Panel.
---
Latest by place brand leaders panel
All panel insights here
---
Meet the panel
In alphabetical order: