How do you become an attractive place as city, neighborhood or coworking space for digital nomads and e-ployees: remote workers and mobile talent?
Facilitating answers to this and similar questions is what this special section on digital nomads and e-ployees is all about.
---
Best places for digital nomads
With digital nomadism and remote work en vogue, there is no shortage of blogs or articles dedicated to offering advice as to where digital nomads should go for a relaxed, yet productive stay (our city profiles contain a snapshot of rankings on digital nomad attractiveness).
One interesting source for benchmarking and inspiration is the dynamic (daily changing) NomadList  – a popular website ranking cities around the world according to many factors. You'll be surprised how many cities rank highly on that list which you might never have heard of: an opportunity for smaller, second tier cities to appear alongside leading (and often saturated) hotspots such as Berlin, Lisbon or Barcelona.
---
How to attract digital nomads and e-ployees?
Some factors, such as climate and available (affordable) rental space are obvious. But other aspects might easily be overlooked. Over the next months we will share expert views on city attractiveness for digital nomads. Stay tuned.
---
How can cities or regions benefit from digital nomads and remote workers?
Attracting investors and businesses is all good, but can be difficult, especially if you don't have the financial means to invest in hefty economic development plans or tax incentives needed to attract investors. Or perhaps your rural community doesn't have enough skilled workers.
Digital nomads might be the solution – so long as you have good internet and an attractive environment. Over the next months we are going to share hands-on advice for community developers, managers and marketers: do's and don'ts.
---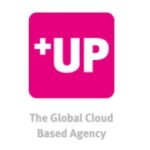 Our insights and stories on digital nomads – how to be one and how to attract them – is supported by UP, The Global Cloud Based Agency.
With UP THERE, EVERYWHERE founder and Managing Director Julian Stubbs and many of the company's collaborators digital nomads and remote workers themselves, there's a lot of valuable experience to be shared – and lessons to be learned from. Prepare for some good advice on the do's and don'ts of attracting and retaining digital nomads and remote workers: from a user and a place management and marketing perspective.
More about UP THERE also here and on UpThereEverywhere.com.
---
Most popular on digital nomads and e-ployees:
---
You are a regional or urban economic development specialist, or run a co-working space, and would like to share how you attract e-ployees and make sure they stick around? Let us know!
---
Need a hand with attracting e-ployees or digital nomads? Please let us know so we can team you up with a specialist from the TPBO community.