Jan Gehl has made himself quite a name as the "guru" of city liveability and people-friendly urban design. In this interview he shares his story: how it all began, what motivates him, the success factors of good urban planning and which challenges city developers and managers will face in the years ahead.

Also: what he thinks about "placemaking" and what helped Copenhagen to become the prototype of a livable city. 
Jan, having dedicated most of your professional career to urban design and city development projects around the world, do you remember what first drew your attention to how city planning and architecture influence public life?
In 1960 I graduated as an Architect from the Royal Academy School of Architecture in Copenhagen. And the main subject for students in the late 1950s was training to be a good Modernist: areas for living, working, recreation and communication should always be separated. Instead of a focus on spaces as in the past, the focus must by now be on the buildings. Actually a rather technocratic approach to cities and housing.
I left the School of Architecture eager to do all these new fantastic things for mankind. Then, just after my graduation, I married a psychologist and suddenly I was confronted with a completely new set of questions: "Why are you architects not interested in people?" And: "Why do they not teach you anything about people in the architecture schools?"
Very good questions indeed, which led to me going back to school of architecture for another 40 years to find out more about people and architecture. By that time nothing was known about this subject, and I (and other researchers in other countries) had to start from square one:
"How does architecture and city planning influence the conditions and quality of life for people?"
How have your views on urban design – or placemaking, as it is now often referred to – changed since then?
My first book "Life between Buildings" from 1971 was very much about Homo Sapiens and how this creature was influenced by the physical surroundings. This book is now 48 years old (and still coming out in new languages (Islandic and Arabic are the latest versions).
Many times I have been asked if I wanted to update the book. Basically, I have found no reason to change the original text.
Society has changed in various ways but Homo Sapiens has not changed in these almost 50 years. We are still a walking creature, a social animal very interested in other people and we still have the same senses, abilities and basic behavior as we had 50 or 100 or more years ago.
In 2000 you co-founded Gehl Architects, a now famous firm which you still support as senior advisor. What sets the firm apart from other architecture or urban planning consultancies? What makes it special?
As a researcher and academic I travelled much around and talked about how to make cities for people – and I criticized the way architecture and cities are done. This let to many people – especially city mayors – saying: "Instead of criticizing us could you not please come and tell us what we shall do".
This was the start of my consulting, which actually started way back in the 1980s with Copenhagen, Stockholm and Oslo and continued parallel with my University work during the 1990sa and until 2000, when – together with partner Helle Søholt (one of my former students) – we formed a regular consulting firm.
The characteristic of Gehl Architects is that the consulting was based on 40 years of research on how to focus on people in architecture and city planning. The firm now has offices in Copenhagen, New York and San Francisco, and a staff of some 70 people.
Looking back over the last twenty years of Gehl Architects, which projects have you found particularly rewarding, in terms of how your recommendations and work impacted local communities?
My work with Gehl Architects – until I stepped back to become a senior advisor in 2016 – has mainly been a continuation of my work starting in the late 1980s, on how to "humanize" cities.
In this connection I have had the pleasure to work with cities in all parts of the world. Especially working with Melbourne, Sydney and Perth in Australia, with Amman, Oman and Almaty in Asia, with Riga, Rotterdam, Edinburgh, London and Copenhagen in Europe, and with New York in the USA. This has been rewarding and created many fine encouraging, outcomes.
Most recently I have worked with Moscow, where maybe the fastest and most impressive city improvement program has been carried out between 2012 and 2018.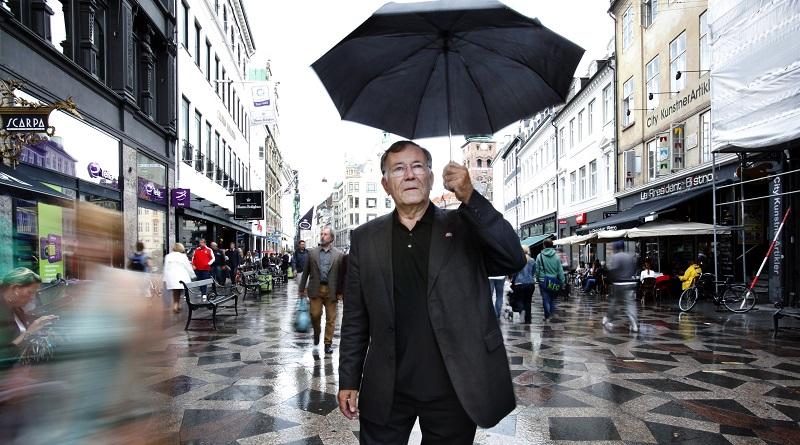 In your view, what is placemaking all about?

Personally I am not very happy about the term placemaking – I think it refers to some basically physical intervention. I always preferred working more generally on the quality for people in the city, putting emphasis on strategies on how to improve over 5-10-20 years, rather than creating "places".
Having studied the borderland between sociology, psychology, architecture, and planning for several decades now, which key insights could you share with city branding and urban design professionals?
For many years very little was known about how people used cities and what factor influenced how city spaces were used or not used. Now, through research over 50 years, we have a much better knowledge in these areas. People using the cities have been made visible.
The key to any successful city improvement project is to collect data, to find out "how is this city used by people today?
Based on this one can outline changes and strategies for improving the quality for people. What you count you care for!
Or said in another way: first you must count, then you can care. Without basic data on people's use of the city you are stumbling blindfolded around.
Which tend to be the main challenges which urban design and city improvement projects frequently have to cope with?
One major challenge found in many cities is "gentrification". When city quality for people is improved, more people will like to live and work in the areas and market economy will tend to make living more expensive, pushing the not wealthy inhabitants away.
In some cities this is a very serious challenge, which makes it necessary for the politicians to demand that affordable housing should be a substantial part of all new construction.
Which trends do you observe globally in how we interact with public space? How do city planners and place managers respond to 21st century city needs and aspirations?
Besides making great, livable cities by inviting people to use the public spaces, three new challenges have emerged for the 21st century.
First and foremost, we must do much more for sustainability and the climate.
And we must do much more to prevent "the sitting syndrome", that is the health problems which come when people sit too much and do not use their own muscles. Modern cities must vigorously invite people to walk and bicycle as much as possible. This will give the citizens a longer life, a better quality of life and save the communities endless extra costs in the health care systems.
The third new challenge is the growing number of elderly people in our cities. However, if we make good cities for people, they will also be much better for elderly people, and actually making good cities for people effectively addresses all those challenges: the cities become more livable, more sustainable, healthier and better for the elderly.
Copenhagen, your home city, has experienced impressive improvements in sustainability, livability and reputation, not least thanks to its bold approach to promoting cycling and banning cars from parts of the city center. Was it easy to convince city leaders, back in the days? Who were – and perhaps still are – the driving forces?
For 40 years Copenhagen has been the hometown of one of the world's leading centers for studying and promoting quality for people in the city. This research was centered on the School of Architecture and has had a major influence on the way the city of Copenhagen has developed.
Through research you can change the mindset – how people think about cities. And changing the mindset gives the background for improving the cities.
The City of Copenhagen started the process in the 1960's and has gradually improved in the by now 57 years. The research on quality for people started also in the 1960's.
Copenhagen has had more time than any other city to do a good job in livability – and this can be seen all over the city today.
As life-long researcher and Emeritus Professor (Royal Danish Academy of Fine Arts), which topics or questions linked cities, sustainability and livability do you consider the most important right now, for academics to address?
By now we have much knowledge about what to do to create wonderful architecture and great people cities. It is still a problem that this knowledge is only used sporadically, and it is still a problem that most schools of architecture and planning are still very, very weak when it comes to teaching about architecture and cities for people.
Thank you, Jan.
More about Jan Gehl's work on his website and his Wikipedia profile. Stay up to date on the work of Gehl Architects by following the firm on Twitter or LinkedIn.
---
Did you enjoy our interview with Jan Gehl? Thanks for sharing!