2thinknow is a Data Innovation Agency helping cities make data-led decisions and achieve their change objectives. Customers can purchase data from the world's largest City Benchmarking Data repository used in the Innovation Cities™ Index.
2thinknow offers specialized skills and insights in innovation derived from data science, data algorithms and data analysis which can be applied to achieve awesome city branding and placemaking results based on logical, rational data.
Office locations: Melbourne, Berlin, San Francisco
Which topics are you most passionate about?
Innovation Cities
Data Science
Data Algorithms
Cities Data
Smart Cities
---
Five hashtags which best describe your work?
#CityData #DataAnalysis #InnovationCities #CityRankings #SmartCities
---
Who is leading the company?
Christopher Hire, Director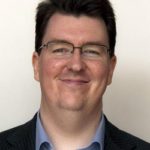 18+ years in data analysis, with high level qualifications in arts, micro-economics and marketing which he applies to city branding through bringing out the innovative unique aspects of a city economy as a place.
Christopher Hire is a specialist in data analysis and data science for cities and responsible for designing and overseeing the Innovation Cities™ Index (running since 2007), Tech Insiders Advanced Tech Index (2016 onwards), data for Savills Dynamic Cities, IESE Cities in Motion (3 years), among others. He has led and worked on data science projects for many Fortune 500 corporations, consulting firms and government organisations, and taught classes in data analysis since the age of 23.
2thinknow Analysts
All 2thinknow data analysts and staff have a Masters degree from an Australian or European university, varied backgrounds and cultures, coupled with professional training by 2thinknow in data analysis of cities, before working for us. Our small team maintains a personal touch with customers globally and we value our professional relationships – so our customers value 2thinknow.
---
How can place professionals engage with you?
City governments can work with us through the Innovation Cities – City Packages (to data audit their city) or the City Scorecard.
Businesses can work with us by comparing cities on data.
Individual professionals can register as consultants for benefits and/or hire us to collaborate for consulting to their clients.
---
Advice you'd like to share?
Always make place branding decisions based on data
Trust your gut, but bring data for place branding
Always have more than one option
Dumb ideas can be killed with data
Look for the human behaviour factors in place branding
Data makes place branding awesome through insights
---
Where can we learn more about your work?
Showcase of Innovation Cities™ Cities work here
Future city workshops here
Christopher Hire's contributions to The Place Brand Observer here
You'd like us to introduce you to the 2thinknow leadership team? Get in touch!
---
2thinknow is part of the TPBO network of partner consultancies. Interested in joining? Contact us here.