Vienna, just like Barcelona, forms part of an elite group of cities much envied for their global recognition and favourable reputation. In this case study, Bernhard Klein reflects on his experience as head of brand strategy and destination branding of Vienna, capital of Austria.
Learn about:
Why destination brands matter in tourism;
How to manage a city- or destination brand;
How to control a brand image of a city or destination;
How the international brand image of Vienna was determined.
---
Destination Branding Example: Vienna as Brand
"Brands" have begun playing a major role in today's tourism industry and are already recognized as a successful opportunity to develop a destination. Many years ago, the City of Vienna began exploring the avenues of brand management, when a young and ambitious tourism director asked me to come to Vienna to implement a corresponding management program as the city's new director of brand.
At that time, I was basically barging into the company's somewhat naïve discussion on what a brand might be and become. Aside from debates on matters of taste, there was certainly also a lack of knowledge on how to actually approach and implement a brand program.
This is hardly surprising, though: Vienna is just one of many cities where the top positions of tourist boards are filled based on "political affiliation" instead of relevant qualification. Even lower-ranking positions are usually filled by tourism instead of marketing experts.
Nevertheless, it did not take us long to agree not to simply change our looks in terms of logo, corporate design, claim or abstract mission statements, but instead to substantially refocus and redesign the city's marketing strategy.
We were fully aware of the fact that changing established brands is an extremely slow process. There is no such thing as a quick fix and all serious studies on this topic consider a period of 10 to 12 years to be a realistic timeframe for image changes.
However, this is only true for "closed" brand systems, where you actually control all the parameters of a more or less controllable system, such as procurement, production, product management, marketing, sales, pricing, etc.
In contrast, destinations are "more open" systems with a multitude of players beyond our control: inhabitants, for example. This is why any image change of a destination requires even better relevant qualifications of the responsible team, even more effort and commitment, and above all, even more time. Still, destinations are subject to all the brand laws and principles as well.
How to manage a city or destination brand
Now, how can we implement brand management and change an image in a system that is so difficult to control? Is it even possible on our own and just based on management decisions, or are we only pawns in the hands of a greater system with overpowering framework conditions?
Brand image beyond direct control
Brand image is always an effect and consequence of "something". We cannot control image directly. Image only exists in the minds of others, such as a specific target group, or our customers – the tourists want to spend their vacation at a certain destination.
Image is nothing more than pure preconception; collective preconception. If a lot of people share the same preconception, the foundation of a "brand" is established.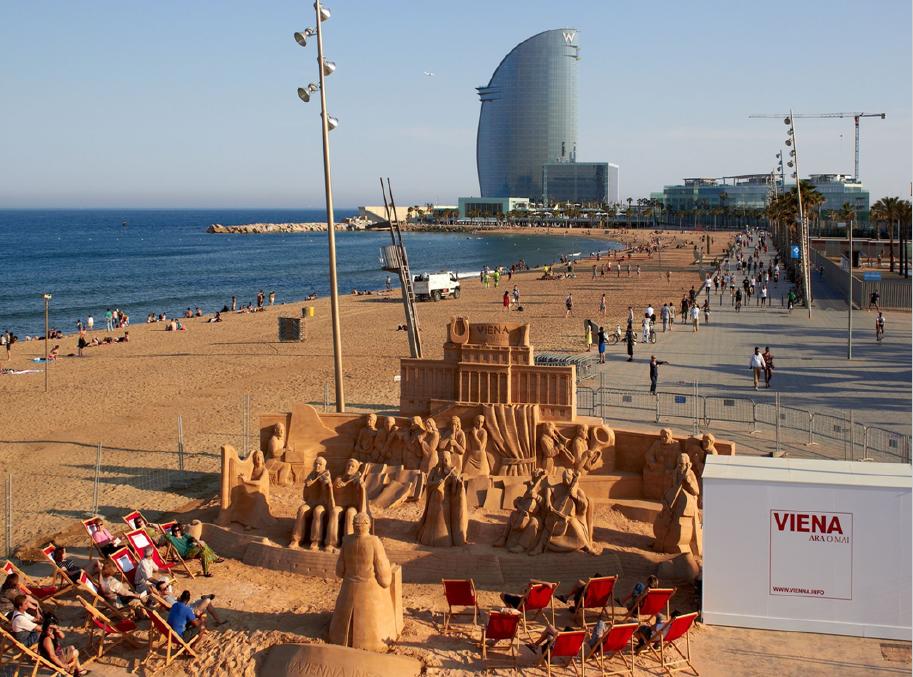 Brand image as result of positive preconceptions
Above all, however, image can also be the result of positive preconceptions: in this case, you have been able "to make a name for yourself", as people say. In fact, who or whatever has been able to make a name can be a "brand": the town square bakery, the town square itself, the district or, of course, the whole town, an entire continent, a multinational company, or a global corporation.
Volvo stands for safety; in northern Sweden just as much as in South Africa; even for people who have never driven a Volvo. Apple stands for usability and Paris is called "the city of love".
Therefore, it is perfectly legitimate that destinations are (and want to be) managed based on brand management criteria.
Brand image is always an effect; the effect of specific causes.
BMW customers are passionate drivers because of one important reason: rear-wheel drive in all models. Similarly, the symbol of the cowboy and the Wild West is the cause of Marlboro's image of "freedom" – and a wonderfully developed field of resonance for "freedom" all around the world.
The cause of Tupperware's image of "freshness" is the audible "pfft" when closing a container. Brand managers are responsible for understanding and protecting such cause-effect relationships in brand systems.
Brand managers of a city are rarely able to control such causes, though; and never in megacities. As the City of Vienna's director of brand, I should have opened a coffee house, knowing that I would strengthen the "Vienna brand" as one of many "positive preconceptions" (coffee house culture) on the cause side (coffee houses) of the equation.
Nevertheless, destination brand managers are certainly able to know the image of their destination as well as the specific causes behind that image. They know which features create positive resonance, how to use communication to push them into the limelight, and how to separate them from those features that are perceived as less important.
In the long run, they need to be relentless in pursuing their objectives and always keep lobbying for the destination's relevant features. There are only a few such brand managers in the world, though. Most prefer discussing a new logo or distinguish themselves by creating a new image brochure or marketing campaign.
Positive preconceptions (about brands) have one particular advantage: they are extremely stable and resistant, even against mismanagement. It takes some 10 to 12 years to destroy a good brand.
Determining International Image of Destination Brand Vienna
In 2009, I conducted an extensive market analysis to find answers to the following questions: What is the international image of the destination brand Vienna? What are the brand's success factors for tourism? And what specific measures should be taken to successfully position and manage the destination Vienna in the future?
As this international study was part of a new and comprehensive marketing strategy, I was not interested in the question of "old, traditional Vienna" versus "new, modern Vienna". Instead, I wanted to understand the destination Vienna in its entirety before translating it into a brand, determining the most important elements of its identity, and differentiating them from the less important ones.
The results of this analysis provided both basis and framework for a new, brand-compliant marketing campaign, as well as corresponding marketing activities to optimally reflect Vienna's international tourism image.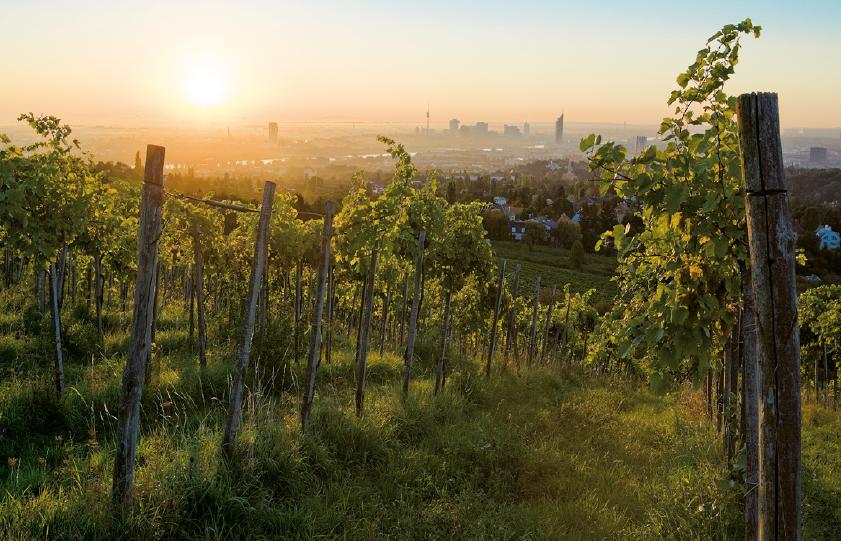 Interviews
In nine countries, a total of 11,000 guests and potential guests were interviewed on the reasons, meaning the positive preconceptions, for spending their vacation in Vienna. Based on their answers, we developed the following 5 brand images, which we also call brand modules:
Imperial heritage
Profusion of music and culture
Savoir vivre
Functional efficiency
Balance of urban and green areas
Imperial heritage
Vienna is a city with an impressive imperial heritage that is particularly associated with its historic city center. The image of this first brand module is shaped by various causes: the so-called brand drivers. Schönbrunn Palace, Ringstrasse, or the Imperial Palace, for example, contribute to this brand module of Vienna's imperial heritage.
World Capital of Music and Culture
Moreover, Vienna is perceived as the world capital of music and culture. Among the underlying causes behind this image are the city's cultural offerings including classical concerts, three opera houses, world-renowned theaters, or the Vienna Boys' Choir.
Lifestyle: Coffee Houses
The City of Vienna also stands for a unique "lifestyle: its wining and dining culture combined with Viennese savoir vivre. This image is primarily driven by an exceptional and very particular coffee house culture, the city's wine culture with its typical "heuriger" wine taverns, and Viennese cuisine ranging from Wiener Schnitzel and Sachertorte to the classic Gugelhupf.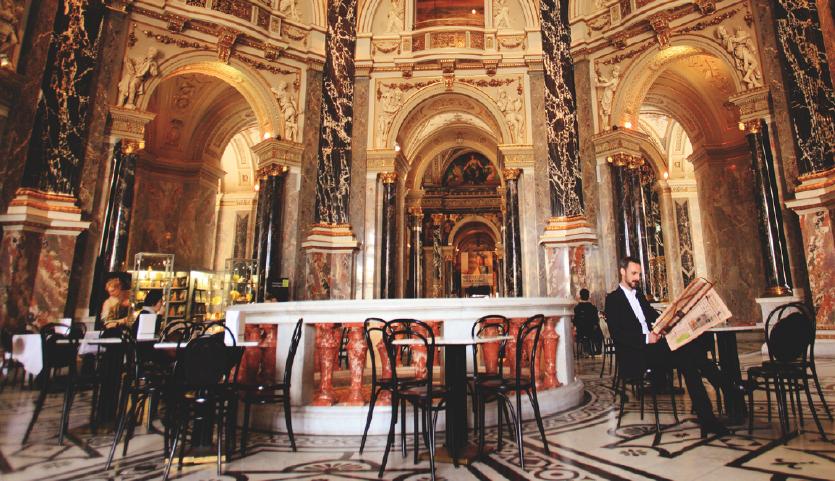 Clean, safe, friendly
Vienna is perceived as a very clean and safe city with friendly inhabitants, an easy layout and excellent public transportation – in short, an effectively functioning city. Tourists from all over the world consider this module to be an important factor for a city trip to Vienna.
Sustainability: Green City Destination
Finally, Vienna's last brand module is based on the city's numerous green areas. Its parks, gardens and recreational areas, such as the Danube Island, the Viennese Prater, or its vineyards ensure that Vienna maintains a successful balance between urban and green areas.
This is why our brand analysis was so important: not only had we learned about the causes of a positive image of Vienna, but we were also able to evaluate and rank the individual modules and brand drivers. Only then was I able to manage the "brand Vienna".
---
About Bernhard Klein
From 2009 to 2013, Bernhard Klein was responsible for Vienna's international advertising and tourism brand management, for which he received numerous awards and prizes.
Today he is recognized as a successful brand expert and consults countless companies in both the private and public sector as an associate of Hamburg-based business consultants Brandmeyer-Markenberatung.
In addition, he serves as a member of various supervisory boards in Switzerland, as well as in the management of global industrial enterprises.
Bernhard Klein graduated from Werbe Akademie Wien (Vienna Advertising Academy) and studied Integrated Corporate Communications at the Vienna University of Applied Sciences for Management & Communication. He also holds an Executive MBA in General Management from the University of St. Gallen and is a certified member of supervisory boards, as well as foundation board of directors.
---
Enjoyed this case study with reflections by Bernhard Klein on the city brand image and destination branding of Vienna, Austria? Share and spread the word!