Are you a destination marketer or someone interested in the field? If so, you've likely heard of the term "destination marketing" and the challenges that come with it. With concerns of overcrowding and "overtourism" in popular destinations, the need for effective and sustainable destination marketing has never been greater.
At The Place Brand Observer, we understand the importance of staying up-to-date on the latest trends and insights in destination marketing. That's why we've compiled expert views and insights from leading place professionals around the world, answering questions such as what destination marketing is, its benefits, and future directions.
As you read through the insights and perspectives of our experts, you may find yourself wanting to dive deeper into the topic and gain further knowledge from experienced professionals. That's where our service of connecting readers with experts and our information scout service comes in – providing you with the opportunity to connect with industry experts and access the latest insights and trends in destination marketing.
Don't miss out on the opportunity to gain valuable insights and connect with experts in the field. Contact us today to learn more about our services and take the first step towards enhancing your knowledge and expertise in destination marketing.
The Challenges of Destination Marketing
Destination marketing has garnered significant attention in recent years, although not always positive, particularly in the face of overcrowding and "overtourism" in popular destinations. As a reader of The Place Brand Observer, you're likely either a destination marketer or interested in the topic, and you may be curious about how this area of professional practice is responding to pressure to reinvent itself and redefine its purpose.
Expert Views on the Meaning of Destination Marketing
To provide insight, we've interviewed leading place professionals and asked questions such as: what exactly is destination marketing? What are its benefits? And what trends and changes should destination marketers and DMOs be aware of to ensure future viability?
We've compiled expert views on the meaning and future of destination marketing, including quotes from Thulisile Galelekile in South Africa, Gregory Pomerantsev in Latvia, Joao Freire in Portugal, Manolis Psarros in Greece, Tom Buncle in Scotland, John Cooper, Gordon Innes, Chris Fair and Michael Gehrisch in the USA. Their views are diverse, depending on their academic background and school of thought.
Defining Destination Marketing
So, what is destination marketing? According to Thulisile Galelekile, it's about engaging with key players to create awareness and interest in a destination, finding creative ways to communicate the destination's value proposition, and creating a reason for people to visit. Gregory Pomerantsev defines it as a demand-driven managerial process that focuses on attracting visitors, investors, university students, or skilled labor force. Tom Buncle sees it as the way to communicate who you are as a destination, while Michael Gehrisch emphasizes its role in turning tourism into a key driver of socio-economic progress through export revenues, job creation, and infrastructure development. A destination marketer also serves as an advocate for tourism and a cultural champion, connecting the visitor experience with the quality of life of residents in the community.
The Benefits of Destination Marketing
But is destination marketing worth it? Chris Fair in the USA points out that the biggest challenge for destination marketers and branders is to justify the return on investment to politicians and policy makers. It's no longer a simple equation of media spend equaling visitors or investment. However, Michael Gehrisch cites research from Oxford Economics, which shows that communities with substantial and growing visitor economies tend to outperform their peers. Increasing a destination's visitor-related employment by 10% through a market share gain leads to a 1.5% increase in employment in other sectors in that city in the short run (approximately two years). In addition to attracting visitors, destination marketing drives broader economic growth by sustaining air service, creating familiarity, attracting decision makers, and improving the quality of life in a place.
Trends and Future Directions of Destination Marketing
So, what are the trends and future directions of destination marketing? Gordon Innes in the USA highlights the combined purpose of London & Partners as London's destination marketing and economic development company. Joao Freire in Portugal observes that destination marketing is becoming smarter, more efficient, and less dependent on public money and more focused on the private sector. John Cooper in the USA notes that destination marketers market a place, while destination managers are also active leaders in community development and preservation efforts. Manolis Psarros in Greece points out that the economic recession and the rapid evolution of digital tools such as social media, analytics, and mobile apps have significantly impacted destination marketing.
Three Resources We Follow for Destination Marketing Insights
---
Looking for more insights on destination marketing and how it impacts your work as a destination marketer or DMO?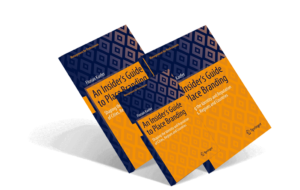 TPBO offers a unique service connecting you with experts in the field, so you can learn from the best and stay ahead of the curve.
With our information scout service, you can also get customized reports and analysis tailored to your specific needs and questions. Don't miss out on the latest trends and best practices in destination marketing – contact us today and let us help you take your work to the next level!