When thinking about New Zealand, what comes to your mind? Would you choose Aotearoa as place to live, work or invest in? For this special report we invited our global panel of place brand specialists, as well as business leaders and entrepreneurs in New Zealand to share their views on the country's strengths and potential as a business and investment location.
Join us as we explore questions such as:
How attractive is New Zealand as a destination for high potentials, visitors, investors?
Which are its unique challenges, its strengths – and the opportunities waiting to be seized?
How does NZ approach country branding – what does it do to attract valuable visitors, businesses or talent?
How does New Zealand's performance, its brand strength and reputation compared to other countries?
---
When thinking about New Zealand, what comes to your mind?

Judging by our expert panel's responses to a recent survey on how they perceive New Zealand, the country is overall doing very well in terms of reputational strength. Hardly a surprise, a majority of the panel respondents pointed out obvious assets, especially the country's greenery, cleanliness, high standard of living, respect for nature, coastline, volcanoes – and not to forget its woolly Merino sheep.
Apart from geographical characteristics, other aspects that the panel associates New Zealand with are the famous 100% Pure New Zealand campaign (more about it here), the All Blacks rugby team, the Lord of the Rings feature film trilogy, its multicultural society, and the proud association with Māori culture.
But what made New Zealand a major talking point more recently is its deft handling of crisis situations and Prime Minister Jacinda Ardern. Her leadership skills have been globally recognised for skilfully handling the Christchurch mosque shooting, call for unity with the minority Muslim population in the aftermath of the attack, and handling the COVID-19 crisis.
While a majority of the panellists feel that Brand New Zealand has a very strong focus on its unspoiled nature and greenery, the combined positive depictions of New Zealand owing to strong leadership reinforce the brand image of the country, linked to pre-existing brand values like reliability, and trustworthiness.
Most noteworthy: the soaring popularity of Jacinda Ardern has catapulted the image of New Zealand to a country synonymous with security and political stability, while harbouring a peaceful society with an inclusive population.
Read on: panel's perceptions and sentiments regarding New Zealand as country and brand
---
View from the inside
---
What do NZ business leaders and entrepreneurs think about Brand New Zealand? To find out, we caught up with Karl Johnstone (founder and director of Haumi), Toni Truslove (Global CEO at Kea New Zealand), Young Ly (CEO of Serato) and Simon Coley (founder of Karma Cola). Here's what they shared.
In your view, what does Brand NZ stand for today?

The opinions expressed by our interviewees about Brand NZ reflect an idea of New Zealand similar to that expressed by our panel of place brand experts, as mentioned above. New Zealand's beautiful landscape and its strong connection with nature gets a definite mention, as well as an appreciation for Prime Minister Jacinda Ardern's deft handling of the pandemic.
The inclusive nature of NZ, the indigenous Māori people and their heritage are a huge plus for the brand. New Zealand's location in the far corner of the globe and its deep-rooted Māori culture adds a curiosity factor that attracts potential visitors.
Compared to many countries which are reeling under the effects of COVID and especially the USA with its own internal political battles like BLM protests and the Capitol Insurrection, New Zealand can be a surreal place to many people, finds Young Ly, the CEO of Serato, a software company based in Auckland. He adds that New Zealand's brand is the strongest it's ever been internationally, with positive feedback pouring in from around the world.
Simon Coley, exporter and founder of Karma Cola, expresses that the perception of being clean and green, predominantly English (speaking), comparatively affordable and having a healthy way of living and plenty to do outdoors continues to resonate.
What makes New Zealand successful as a nation and destination?
New Zealand's democratic set-up functioning like a well-oiled machine and a healthy economy makes it an attractive country for businesses, skilled workforce and visitors. Ly also credits his fellow citizens of being adaptive problem solvers, a great quality to possess in a world where the rate of change is accelerating. Coley concurs, pointing out that the lack of resources or knowledge has never been a deterrent and Kiwi ingenuity to get things done is a big asset in a country with a relatively small population.
Toni Truslove, Global CEO at Kea New Zealand, too reflects the above-mentioned point of view that the geographical remoteness has pushed the Kiwis to always work harder and be smarter in how they engage with the world. Truslove further adds that "New Zealand is strongly underpinned with a history of necessary innovation and as a result, we are a unique testbed for ideas – uncomplicated legislation, low domestic competition and lots of attention from offshore investors."
What are the main challenges for New Zealand as a business location?
Scaling up is an integral part of a company's growth story and businesses in New Zealand face a significant challenge due to the relatively small size of the local market. As Ly puts it, "the ability to scale rapidly seems to be a quality that a lot of technology companies and investors value. While we have a top tier talent pool, it's relatively small." Coley too points out how the lack of scale reflects in the size of the local market – even the largest companies in NZ are quite a bit smaller than their international counterparts.
On the contrary, if the investments or jobs are focused on developing products and services internationally from NZ, then surely the attractive lifestyle in NZ makes up for the difficulty in scaling up domestically.
Karl Johnstone, Founder of Haumi feels that being holistic and values-driven helps New Zealand to remain competitive.
Truslove points out that for New Zealand to succeed:
Citizens must be willing to embrace offshore thinking and ideas, welcome diversity and fresh perspective, thinking about how it might expand their own thinking, ultimately increasing the quality of their work.
Learning from failures. As a small country with very little domestic competition, NZ doesn't always have the same catalyst as larger markets to try new ways of doing things. So, experimenting with new things or doing existing things differently and supporting each other to potentially fail – but learn is the way forward.
Coley expresses that for New Zealand to succeed as an attractive investment location, it should be accessible, reliable, affordable with good infrastructure, have a rule of law, access to further capital, reasonable regulation and willing local and national government.
Ly finds that the pandemic-induced remote work accelerated the move to video conferencing, which has been beneficial for NZ companies with international partners. This opens up technology companies to global talent and gives local staff lifestyle options. Remoteness no longer is as much of a barrier as it used to be.
How should NZ best leverage the country's current positive brand reputation?
Johnstone suggests not being complacent with the current positive opinions about the brand and yet be classy enough not to openly leverage it. He feels that New Zealand should take advantage of the inherent equity found in its values and social constructs. This will convey a way of being and a sense of place that will create unique and genuine positioning for what Brand NZ is.
Ly adds that opening the doors to international tech company satellite offices such as Valve, Google etc can provide a significant boost for other MNCs to follow suit and set up offices in NZ.
---
---
How New Zealand approaches country branding
But how exactly does NZ use country branding and destination marketing to attract high potentials, visitors and investors? We caught up with Rebecca Smith, Director of the New Zealand Story, the government agency in charge of Aotearoa country branding.
---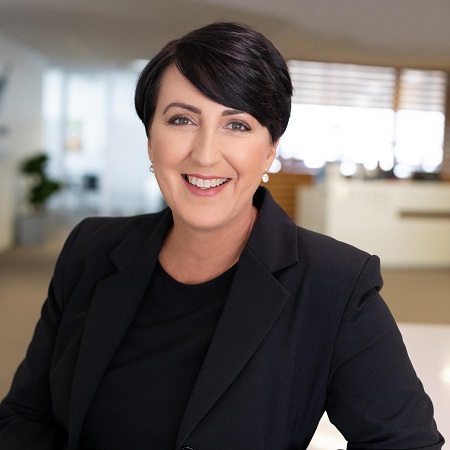 Rebecca Smith in this interview discusses New Zealand's strategy and approach to country branding and how destination marketing influences country brands.
She also talks about the key ingredients for destination branding success and how New Zealand measures the impact and value of its place brand strategies.
---
How New Zealand performs compared to other countries
Moving from our personal interviews and expert perceptions to "hard facts": how do international rankings and indices assess New Zealand's country performance, its nation brand strength and reputation vis-à-vis other countries?
Find the answers in our New Zealand country profile, which is part of our country observatory.
---
With thanks to the New Zealand Story for facilitating and supporting this country report.

Explore more country reports here