New Zealand a Good Place to Live, Invest or Visit? Country Report
When thinking about New Zealand, what comes to your mind? Would you choose Aotearoa as place to live, work or invest in?
In this special report we introduce you to the country's vision, ambitions, its country brand strategy and opportunities waiting to be seized. Join us as we explore questions such as:
How attractive is New Zealand as a destination for high potentials, visitors, investors?
Which are its unique challenges, its strengths – and the opportunities waiting to be seized?
How does NZ approach country branding – what does it do to attract valuable visitors, businesses or talent?
How does New Zealand's performance, its brand strength and reputation compare to other countries?
---
When thinking about New Zealand, what comes to your mind?

Judging by our expert panel's responses to a recent survey on how they perceive New Zealand, the country is overall doing very well in terms of reputational strength. Hardly a surprise, a majority of the panel respondents pointed out obvious assets, especially the country's greenery, cleanliness, high standard of living, respect for nature, coastline, volcanoes – and not to forget its woolly Merino sheep.
Apart from geographical characteristics, other aspects that the panel associates New Zealand with are the famous 100% Pure New Zealand campaign (more about it here), the All Blacks rugby team, the Lord of the Rings feature film trilogy, its multicultural society, and the proud association with Maori culture.
But what made New Zealand a major talking point more recently is its deft handling of crisis situations and Prime Minister Jacinda Ardern. Her leadership skills have been globally recognised for skillfully handling the Christchurch mosque shooting, call for unity with the minority Muslim population in the aftermath of the attack, and handling the COVID-19 crisis.
While a majority of the panelists feel that Brand New Zealand has a very strong focus on its unspoiled nature and greenery, the combined positive depictions of New Zealand owing to strong leadership reinforce the brand image of the country, linked to pre-existing brand values like reliability, and trustworthiness.
Most noteworthy: the soaring popularity of Jacinda Ardern has catapulted the image of New Zealand to a country synonymous with security and political stability, while harbouring a peaceful society with an inclusive population.
Read on: panel's perceptions and sentiments regarding New Zealand as country and brand
---
Which raises the question: how does New Zealand envision its future as a preferred destination for visitors, talent, investors? How does it seize its potential?
---
How New Zealand approaches country branding and destination marketing
To find out how NZ uses country branding and destination marketing to attract high potentials, visitors and investors, we caught up with the country's leading place brand influencers and strategists:
Rebecca Smith, the New Zealand Story
TBC
---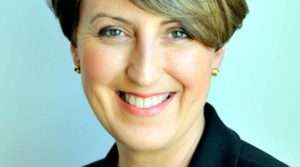 Rebecca Smith in this interview discusses New Zealand's strategy and approach to country branding and how destination marketing influences country brands.
She also talks about the key ingredients for destination branding success and how New Zealand measures the impact and value of its place brand strategies.
More interviews soon
---
How does New Zealand perform compared to other countries?
Moving from our personal interviews and expert perceptions to "hard facts": how do international rankings and indices assess New Zealand's country performance, its nation brand strength and reputation vis-à-vis other countries?
Find the answers in our New Zealand country profile, which is part of our Country (Brand) Observatory.
What are your thoughts on New Zealand? Would you consider moving there or investing? We'd love to hear from you – contact us here!
---
With thanks to the New Zealand Story for facilitating and supporting this country report.

Explore more country reports here
The following two tabs change content below.
Stay up to date on latest place brand insights, strategies, stories and examples:
join our mailing list
! You'll receive an email summary of highlights every month. Benefit from more frequent updates by following us now on
LinkedIn
,
Facebook
or
Twitter
!
Latest posts by The Editorial Team (see all)