Which regions are the most attractive for talent, investors or visitors? What do regions do to strengthen their identity and to nurture their image and reputation? What are the people like who make it happen?
Find answers to questions like those in our Region Observatory: a collection of insights, stories and reports linked to the performance of business regions, their investment and talent attraction strategies, regional branding initiatives, brand value and reputation.
---
Switzerland Regions
In our special series of portraits with business regions in Switzerland, get to know economic developers, business and investment attraction specialists from cantons across the country: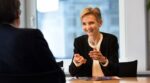 Sonja Wollkopf Walt discusses how the Greater Zurich Area attracts investors and why the leading European high-tech hub continues to appeal to talent.
---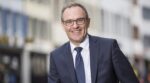 What makes Baselland in Switzerland attractive as a business location? Thomas Kuebler illustrates the region's brand strengths and appeal as place to live and invest in.
---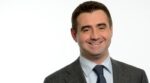 Thomas Bohn illustrates the strengths of the Greater Geneva Bern area (Western Switzerland) as a favorable business location in the heart of Europe.
---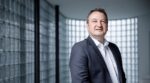 Schwyz is well-known in Switzerland and abroad as a tax friendly location to do business and invest in. But there is more to it, as Urs Durrer shares in this interview.
---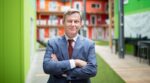 Why Fribourg? Jerry Krattiger on the region's business resiliency and focus on bioeconomy and Industry 4.0.
---
Region Brand Stories and Strategies
Regional brand specialists share their story and insights. Find out about regional branding research and practice: the strategies and visions, the challenges and latest trends likely to affect the image, reputation and brand(ing) of business regions in particular.
For example, find out how the Algarve region in Portugal approaches sustainable development, or how the Oslo Region works with various stakeholders to strengthen and promote its brand positioning.
Latest on regions:
Here the list of all stories on the branding and positioning of regions.
---
How can we support your region?
You represent a region and would like to share your achievements and brand strategy? We'd love to hear from you.
You are charged with the challenging task of region branding and have specific questions? Let us know. We might be able to help!