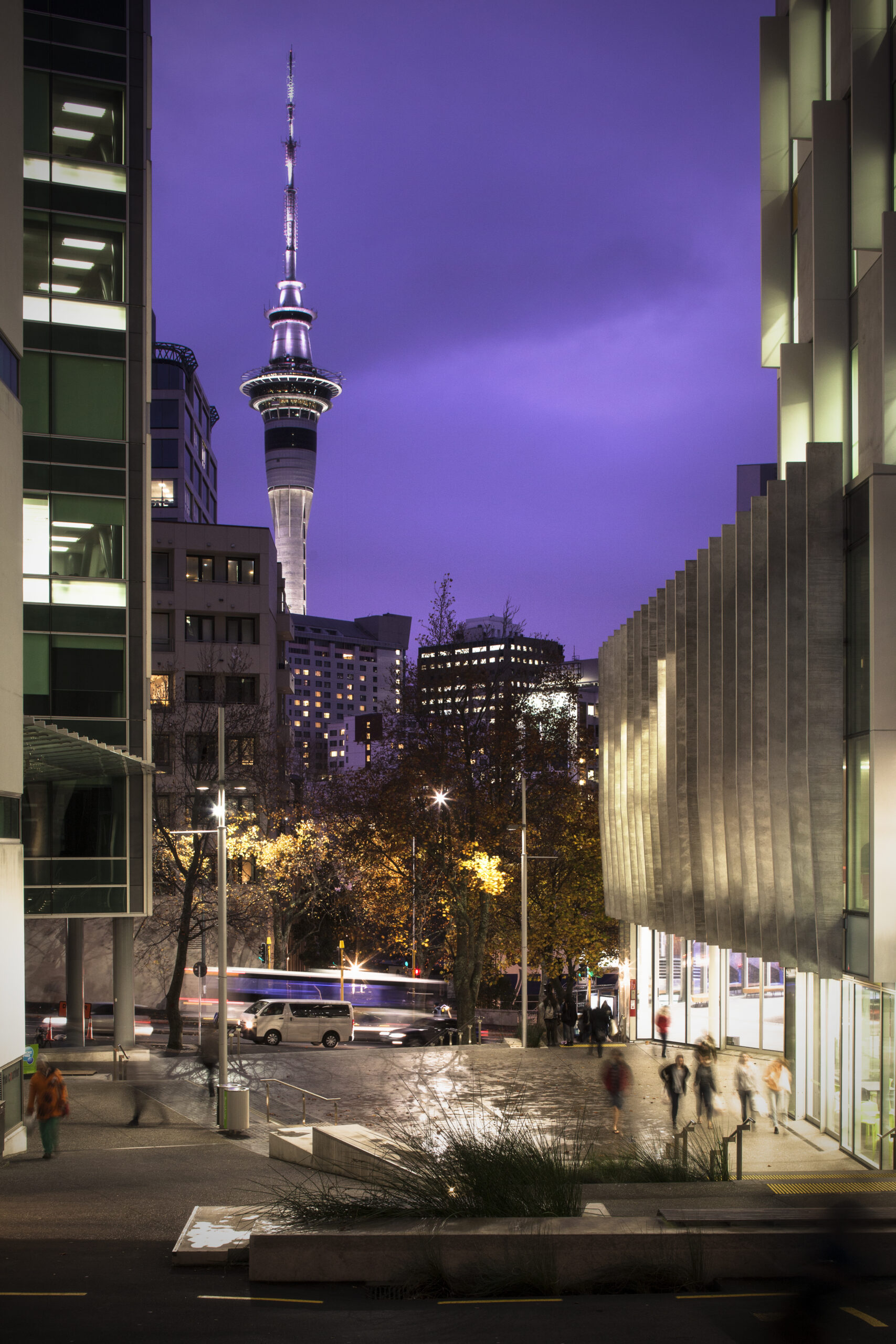 Spotlight:
New Zealand
How does this "clean and green" country perform in global rankings that measure talent attraction potential, public diplomacy and soft power strength, environmental sustainability and economic development? Why does the remote island nation have the fame of being a good place for doing business? Answers in this summary of global reports, studies and rankings on country performance, brand image and reputation.

Join us as we take a closer look at:

New Zealand as a business location
Quality of life & talent attraction
Environmental sustainability performance
The country's brand and reputation
Doing Business in New Zealand
How Attractive is New Zealand as a Destination for Businesses, Investors and Entrepreneurs?
For the fifth consecutive year, New Zealand leads the ranking of the World Bank's Ease of Doing Business Index. In 2020, the country holds the first position in various dimensions of the study, including starting a business, getting credit and registering property. According to the index, minority investor rights are also very well protected (3rd) in New Zealand, and dealing with construction permits is much easier (7th) than in the rest of the 190 countries evaluated by the World Bank in this study.

WEF's Global Competitiveness Index ranked New Zealand 19th in its 2019 study. Confirming the results of the Ease of Doing Business index, this study also gives New Zealand the leading position for macro-economic stability. Another important pillar for facilitating business – the efficacy of institutions — also ranks very high (3rd). High scores are also given to the efficiency of its labour market (5th) and product market (3rd).
What Are Executives Saying About New Zealand?
What do NZ business leaders and entrepreneurs think about Brand New Zealand? To find out, we caught up with Karl Johnstone (founder and director of Haumi), Toni Truslove (Global CEO at Kea New Zealand), Young Ly (CEO of Serato) and Simon Coley (founder of Karma Cola). Here's what they shared.

According to our executive interviews, New Zealand's democratic set-up functioning like a well-oiled machine and a healthy economy makes it an attractive country for businesses, skilled workforce and visitors. New Zealand's beautiful landscape and its strong connection with nature gets a definite mention, as well as an appreciation for Prime Minister Jacinda Ardern's deft handling of the pandemic.

The inclusive nature of NZ, the indigenous Māori people and their heritage are a huge plus for the brand. New Zealand's location in the far corner of the globe and its deep-rooted Māori culture adds a curiosity factor that attracts potential visitors.

Compared to many countries which are still reeling from the effects of COVID, New Zealand can be a surreal place to many people, finds Young Ly, the CEO of Serato, a software company based in Auckland. He adds that New Zealand's brand is the strongest it's ever been internationally, with positive feedback pouring in from around the world. Ly also credits his fellow citizens of being adaptive problem solvers, a great quality to possess in a world where the rate of change is accelerating. Coley concurs, pointing out that the lack of resources or knowledge has never been a deterrent and Kiwi ingenuity to get things done is a big asset in a country with a relatively small population.

Simon Coley, exporter and founder of Karma Cola, expresses that the perception of being clean and green, predominantly English (speaking), comparatively affordable and having a healthy way of living and plenty to do outdoors continues to resonate.

Toni Truslove, Global CEO at Kea New Zealand, too reflects the above-mentioned point of view that the geographical remoteness has pushed the Kiwis to always work harder and be smarter in how they engage with the world. Truslove further adds that "New Zealand is strongly underpinned with a history of necessary innovation and as a result, we are a unique testbed for ideas – uncomplicated legislation, low domestic competition and lots of attention from offshore investors."
How Much Soft Power Does New Zealand Have Globally?
New Zealand ranks 21st according to Brand Finance's Global Soft Power Index 2021. Punching above its weight, New Zealand is commended for its high-ranking position given its population and isolated location. Recent years have shown exponential growth in reputation, notably due to globally recognizable governmental leadership.
New Zealand's Talent Attraction and Quality of Life
Is New Zealand Attractive for Talent?
New Zealand's overall ranking in the Global Talent Competitiveness Index 2020 is 10th. This is two positions up from its 2017 result and four positions better than half a decade ago, showing that the country is constantly improving the conditions for its talent.

Once again, New Zealand is ranked 1st for ease of doing business. Additionally, it is among the top 20 in the enable (12th), attract (5th), and global knowledge skills (17th) pillars. The country performs consistently well in the regulatory landscape (2nd) under the enable sub-pillar.


How Satisfied are New Zealanders with Their Life Quality?
OECD's Better Life Index brings out that New Zealand is enjoying strong economic growth which is driven by booming tourism, high net immigration, solid construction activity and supportive monetary policies. The fiscal position is sound, with low public debt and a balanced budget. All this contributes to the country's solid performance in the Better Life Index.

New Zealand ranks at the top in health status and above average in many areas, such as civic engagement, housing and social connections. Its performance is below average in income and wealth, work-life balance, and personal security. New Zealanders' general life satisfaction (7.3/10) is higher than the OECD average of 6.5.
Sustainability in New Zealand
Is New Zealand A Sustainable Country?
New Zealand is the regional leader in terms of environmental sustainability, according to the 2020 Environmental Performance Index , ranked 15th for sustainability competitiveness. New Zealand was one of the first countries to pledge a carbon-neutral future.

WEF's The Travel & Tourism Competitiveness Report 2019 ranks New Zealand 24th in the dimension of environmental sustainability. The country scores very high for for the sustainability of the development of its travel and tourism industry (1st) as well as the low concentration of particulate matter in the air (5th).
New Zealand's Overall Brand and Reputation
What Are Branding Experts Saying About New Zealand?
Judging by our expert panel's responses to a recent survey on how they perceive New Zealand, the country is overall doing very well in terms of reputational strength. Hardly a surprise, a majority of the panel respondents pointed out obvious assets, especially the country's greenery, cleanliness, high standard of living, respect for nature, coastline, volcanoes – and not to forget its woolly Merino sheep.

Apart from geographical characteristics, other aspects that the panel associates New Zealand with are the famous 100% Pure New Zealand campaign, the All Blacks rugby team, the Lord of the Rings feature film trilogy, its multicultural society, and the proud association with Māori culture.

But what made New Zealand a major talking point more recently is its deft handling of crisis situations and Prime Minister Jacinda Ardern. Her leadership skills have been globally recognised for skillfully handling the Christchurch mosque shooting, call for unity with the minority Muslim population in the aftermath of the attack, and handling the COVID-19 crisis.

While a majority of the panellists feel that Brand New Zealand has a very strong focus on its unspoiled nature and greenery, the combined positive depictions of New Zealand owing to strong leadership reinforce the brand image of the country, linked to pre-existing brand values like reliability, and trustworthiness.

Most noteworthy: the soaring popularity of Jacinda Ardern has catapulted the image of New Zealand to a country synonymous with security and political stability, while harbouring a peaceful society with an inclusive population.
How Strong are New Zealand's Nation Brand and Reputation?
Country RepTrak ranked New Zealand as the 4th most reputable country in 2020, which is one position up from the previous year. This year, New Zealand's reputation was strongest in the fields of appealing environment (2nd) and effective government (7th). According to this study, the country's reputation has been very stable and strong throughout the last five years, showing very little variations in its ranking.
What is New Zealand's Contribution to Global Well-Being?
The The Good Country Index by Simon Anholt and Robert Govers ranks New Zealand 22nd in the latest edition of this study that analyses countries' contribution to global well-being. It scores highest for its efforts in international peace and security (12th), and health and well-being (19th). New Zealand's contribution to world order is also relatively strong (21st). In terms of prosperity, however, the country could be taking bigger steps to improve global economic equity.
More Insights About New Zealand
Our thanks to New Zealand Story for sharing resources and information supporting our overview of New Zealand as location to live, invest and work. Interested in showcasing your region, country or destination? Contact us!