Every place has a story. And every place has to tell a story. At Soydanbay Consulting we uncover the narrative of a place by drawing parallels between branding and depth psychology; management and systems thinking; places and mythology. Thinking about places as stories. That's what we do. That's what we love.
---
Which topics linked to the branding and reputation of places are you most passionate about at Soydanbay Consulting?
We believe that each place has a guardian spirit. Consequently, genius loci and storytelling are two topics we hold dear.
We are equally passionate about systems thinking. We see places as complex adaptive systems that cannot be controlled but influenced.
Finally, we believe human systems grow toward what they persistently ask questions about. If we ask the right question, magically doors open where there were once walls. For that reason, we practice Appreciative Inquiry.
---
Five hashtags which best describe your business:
#placebranding #depthpsychology #archetypes #geniusloci #systemsthinking
---
Who is leading Soydanbay Consulting?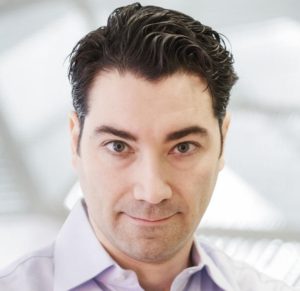 Günter Soydanbay, Brand Strategist
Günter is an insight-filled brand strategist with significant experience in working with places. Holding a B.Sc. in Psychology, his thinking about destinations is heavily influenced by the unconscious mind. Günter treats places as stories. He developed a unique, narrative-based brand strategy approach, which draws parallels between branding and mythology, dreams, and stories.
His multi-disciplinary background has allowed him to blend different fields to create positive change. Günter practices Appreciative Inquiry. He deals with organizations as complex systems. He speaks the language of archetypes. He is also a PROSCI-certified change management consultant, using the ADKAR change management methodology to transform places and situations.
Focusing on changing perceptions, Günter helps his clients dream collectively and create collaboratively. He creates the most appropriate change strategy, design techniques, and effective communications tactics. He engages and aligns stakeholders through facilitated sessions, ensuring the successful adoption of cultural shifts.
Here is a short list of projects he had the privilege to be part off over the last couple of years:
Republic of Turkey Ministry of Culture and Tourism / Ontario Ministry of Education / Canadian Bar Association / Toronto Board of Trade / Morgan Stanley / Crate & Barrel / FOX Broadcasting Company / Royal Canin / City of Izmir / City of Gaziantep / King Abdullah Economic City / among others…
---
Advice you'd like to share?
If your place is interested in embarking on a branding journey, chances are you have an underlying problem. Maybe your economy is decaying. Maybe you want to attract more visitors. Maybe rapid population growth threatens your place's sacred values. Maybe you want your exporters to shine.
"Symptoms are the dense outer shell in which problems are wrapped," says depth psychology. So, let's use the place branding project as a galvanizing platform, through which the problems of your place are acknowledged, analyzed, and addressed.
---
You'd like us to introduce you to Gunter Soydanbay? Get in touch!
---
Gunter Soydanbay is part of the TPBO network of partner consultancies. Interested in joining? Contact us here.