More Money – And Other Findings From Latest Place Branding Survey
Advertising budgets to promote tourism, trade and foreign direct investment look set to increase, according to a new survey among budget holders working for city, regional and national governments, tourism boards and investment boards.
Over the last months, The Evolution of Place Branding Survey was conducted by the organisers of the City Nation Place initiative (by London-based Hubbub Ltd), which is creating a new Forum for those engaged in promoting their city, nation or region to benchmark strategy and share best practice.
Place Branding Survey Highlights
94% of elected representatives and place branding teams agreed that "Changing global opinion towards your city, nation or region" was an important, or very important, objective. 96% of place branding teams agreed that the effective integration of social media management into place branding communication strategy was important, or very important.
49% of respondents expect to increase investment to promote tourism. 34% expect to increase investment to promote trade or attract business. 30% will increase spend to attract foreign direct investment.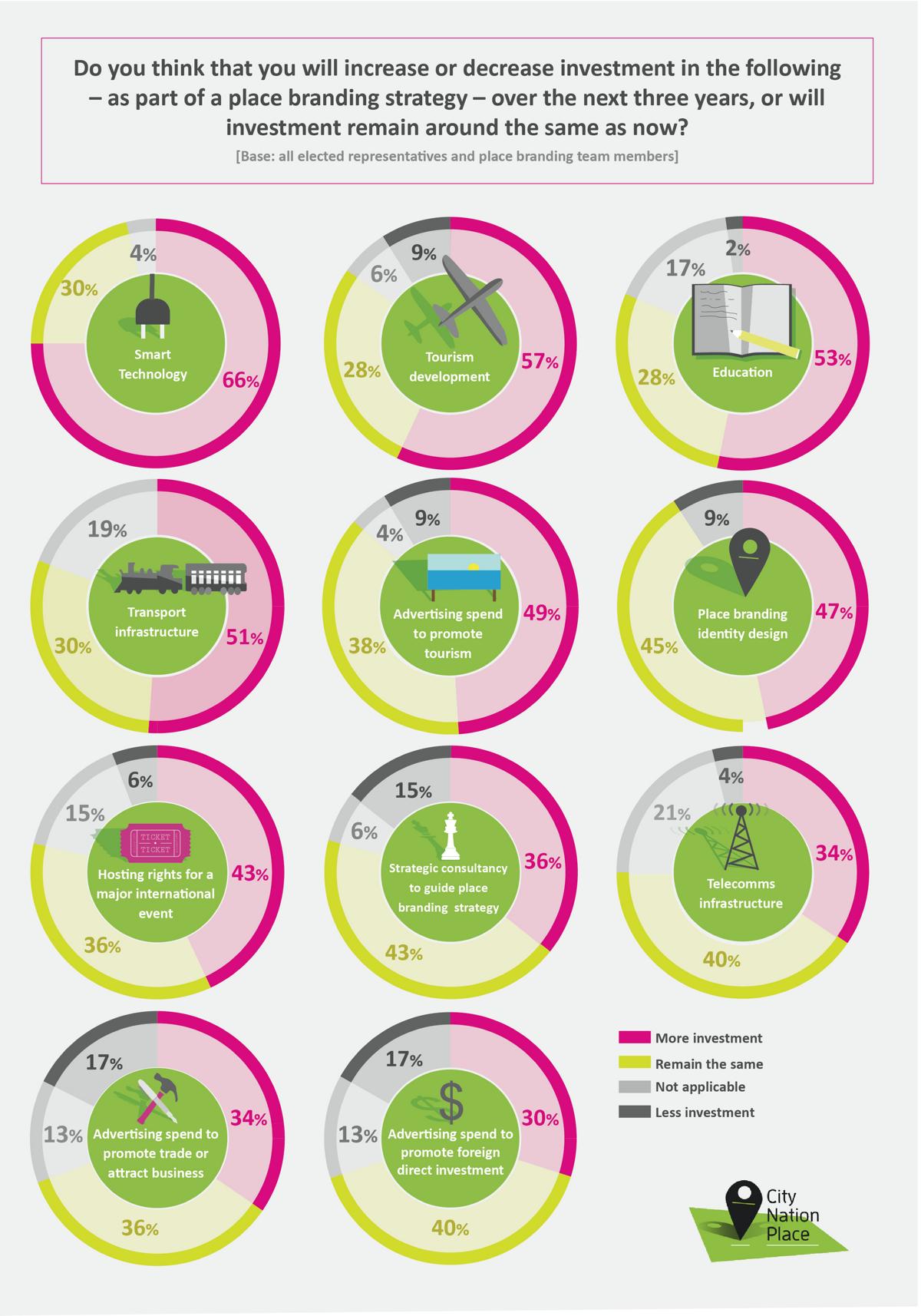 The Survey asked over 100 executives working in government departments and promotion boards and their advisers, what their new priorities were in an increasingly competitive global marketplace.
---
Did you find this summary of place branding survey findings useful? Please share!
Tip: Subscribe to our free newsletter for summaries of highlights from the Place Brand Observer blog, plus access to exclusive interviews, reports, discounts and special offers.
The following two tabs change content below.
Stay up to date on latest place brand insights, strategies, stories and examples:
join our mailing list
! You'll receive an email summary of highlights every month. Benefit from more frequent updates by following us now on
LinkedIn
,
Facebook
or
Twitter
!
Latest posts by The Editorial Team (see all)