You are looking for someone who can help you with strengthening the identity of your community, bringing stakeholders together around a common vision, or sharpening your place profile for potential investors, visitors, talent?
At TPBO Consulting we work with and recommend the following consultants specialized in topics such as place branding, economic development, talent attraction, storytelling, placemaking, communication and design.
Please contact us for a personal introduction to any of the consultancies listed below.
---
(HQ in London, UK) is the world's leading independent brand valuation and strategy consultancy, which publishes the Nation Brands report on the top 100 most valuable country brands and the Global Soft Power Index – the world's most comprehensive research study on perceptions of soft power.
#softpower #nationbrand #brandvalue #valuebasedmanagement #insightdrivenstrategy
---
(USA) provides branding, engagement and destination marketing that builds civic pride and attracts talent, tourism & investment.
#loveyourcity #publicengagement #citybranding #destinationmarketing #economicdevelopment
---
(USA / Canada) Since 1960, DCI's expertise in place branding and marketing — through the dual engines of tourism and economic development — has worked to bring visitors and business investment, create jobs, and elevate the lives of the people living and working in destinations around the globe.
#destinationmarketing #economicdevelopmentmarketing #placebranding #passionforplaces #creativeplacemakers
---
Florian Kaefer
(Switzerland) is the founder and editor of The Place Brand Observer and the Sustainability Leaders United project. Florian has been fortunate to get to know many locations and destinations and to hear (and share) their stories, approaches and keys to success. Contact him if you are looking for advice on sustainability leadership and place brand success: how to connect the dots, place brand storytelling, industry insights, benchmarking and success strategies.
#industrytrends #placereputation #sustainability #tourism #strategyadvice #storytelling
---
(Sydney, Melbourne, Brisbane) is a strategically-led creative agency, and the Australian authority and a global voice in Place VisioningTM, property branding and marketing.
---
(Antwerp, Belgium) is chairman of the International Place Branding Association, managing research partner of good.country, and an advisor, scholar, speaker and author on the reputation of cities, regions and countries. He has worked in over ten countries and as an advisor focuses on helping communities become more admired.
#imaginativecommunities #communityreputation #internationalengagement #identity
---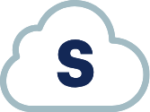 (Melbourne, Australia) specializes in tourism and events strategy, planning, and evaluation. It works with tourism authorities, event owners and councils to plan events that engage locals, drive visitation and encourage investment. The company's place-based events approach helps put communities on the map.
#listentolearn #invested #openandhonest #communityovercompetition #leavealegacy
---
(Montreal, Canada) uncovers the narrative of a place by drawing parallels between branding and depth psychology; management and systems thinking; places and mythology. Thinking about places as stories.
#placebranding #depthpsychology #archetypes #geniusloci #systemsthinking
---
You'd like us to help you find a suitable consultant – or introduce you to any of the specialists featured here? Please contact us.