Chile: a top performer in global competitiveness? What about its attractiveness as place to live or invest in? When it comes to environmental responsibility, is Chile putting efforts into reaching high sustainability levels? What about its contribution to global well-being?
Join us as we investigate answers to those questions and more in this summary of current assessments – rankings and indices – measuring Chile's brand strength and performance.
Let's take a closer look at:
Chile's attractiveness for investors and talent
Its environmental performance, sustainability
Contribution to global well-being
Life quality
Strength and value of Chile as nation brand
With thanks to our friends and knowledge partners Bloom Consulting and Brand Finance for supporting our country profiles by contributing latest research insights and benchmarking data.
---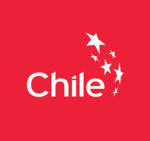 Did you know that Chile is a good place for astrotourism and a leading location for astronomy research? More about its tourism potential and destination branding strategies in our Chile country report, the result of a visit in February 2019.
---
Doing business in Chile
The Global Competitiveness Index, created by the World Economic Forum, places Chile in its 2017-2018 edition in the 33rd position out of 137 countries, which means a strong economic performance. Chile does very well in most of the areas that the index measures, except for two: innovation and business sophistication. The rest of the pillars composing the index show that Chile is doing great when it comes to market performance, education, technology and financial market. The study identifies the most problematic areas in terms of doing business in Chile as: restrictive labor regulations, inefficient government (bureaucracy), tax regulations and tax rates.
Regarding business regulations, Ease of Doing Business is the best ranking to look at. Chile is ranked 56th out of 140 countries. Its performance shows that the country is doing well in some areas, such as dealing with construction permits (33rd) and getting electricity (36th). However, it is not a well performer when it comes to starting business (72nd), registering property (61st), getting credit (85th) and protecting minority investors (64th).
---
Transparency and democracy

The last edition of the Corruption Index, created by Transparency International, shows that corruption levels in Chile are comparatively low, reaching the 26th position out of 180 countries analyzed – second best in the Latin American region. However, Chile dropped one position since the last edition, which marked the end of five years of continuous improvements.
The Democracy Index, created by the Intelligence Unit of The Economist, in its last edition ranks Chile 23rd, maintaining the same position as in the previous report. The country ranks especially well in the areas of electoral process and pluralism, functioning of government, political culture and civil liberties. Chile is not a good performer in the area of political participation. The overall classification for Chile's democracy in the index is "Flawed Democracy".
---
Talent

The 2018 Global Talent Competitiveness Report shows that Chile comes 33rd out of 119 countries analyzed. This performance is a result of a 32nd position in enabling talent, a 42nd position in attracting talent, a 24th position in talent growth, a 39th position in talent retaining, a 38th position in talent and technology and a 45th position in GK skills. This can be considered an overall strong performance, which makes Chile a top performer in the Latin American region.
---
Chile's soft power and international presence
Brand Finance takes a look at Chile's soft power through the pillars of business & trade, governance, international relations, culture & heritage, media & communication, education & science and people & values. The Global Soft Power Index 2020 ranks Chile 44th behind that of Philippines and Croatia.
Similarly, The Elcano Institute elaborates an annual Index of Global Presence. The 2018 edition places Chile in the overall 38th position. The study looks at three main areas, economic, soft power and military. In the economic power area Chile is ranked 37th, for soft power it is ranked 46th and for military presence it is ranked 40th. As the index shows, its economy plays the main role in terms of international presence.
---
Interest in Chile (digital searches)
When it comes to amount and type of digital searches linked to a country, the Digital Country Index by Bloom Consulting is the right study to look at. Here, Chile is ranked 31st overall, with a variation of +4 positions since the last edition. According to this study, most searches in connection with Chile are related to exports (24th position), tourism (40th position), investments (34th position), talent (37th position) and prominence (31st position).
---
Contribution to global well-being and sustainability
The Environmental Performance Index shows that Chile is not taking very good care of its natural environment, with an overall 84th position. This position is a result of: environmental health (47th position), air quality (85th position), water and sanitation (31st position), heavy metals (6th position), biodiversity and habitat (106th position), forests (103rd position), fisheries (85th position), climate and energy (144th), air pollution (176th position), water resources (12th position) and agriculture (75th position).
The Good Country Index places Chile 65th position overall. According to this study by Simon Anholt and Robert Govers, the country is a very good performer in the areas of world order (26th position) and prosperity and equality (17th position). The country does OK or average in areas such as international peace and security (40th position), planet and climate (45th position) and culture (47th position).
When it comes to Chile's contribution to global peace, the 2018 Global Peace Index places it 28th position, overall, which is a good performance. However, Chile dropped five positions since the last edition of the index.
---
Economic competitiveness
Chile is one of the top performers in the Latin American region, according to the Travel & Tourism Competitiveness Report. It is placed 48th globally. The country's top-performing areas are: business environment, safety and security, health and hygiene, and international openness.
The areas in which Chile needs to improve, according to the study: air transport infrastructure, ground and port infrastructure, tourist services and cultural resources, as well as business travel.
---
How's life in Chile?
As per the OECD Better Life Index, Chile has been showing tremendous progress in terms of life quality in the past decades. The country is doing fairly well in housing (scoring 7/10), health (6.3/10) and life satisfaction (6.7/10). It can certainly do better in areas such as safety (5.7/10), work-life balance (6.6/10) and jobs (6/10).
The Happy Planet Index ranks Chile in the 35th position out of 140 countries. The main areas evaluated by this study show that Chile is doing very well in some areas, though also has some improvement to do, especially with regards to protecting its natural environment (Chile is ranked 102nd for its ecological footprint). Its best performing areas are life expectancy (17th position), well-being (26th) and equality (38th position).
---
Chile's nation brand strength

The Nation Brands Report 2018, created by Brand Finance, shows that Chile is the 38th most valuable country brand in the world, estimated to be worth 310 billion dollars. This means an increase of 3% compared to the last edition of the report. The study classifies Chile's brand as AA+, which means a very strong brand and a positive outlook.
---
Last updated May 2019. More country profiles here.
---
Want to know more about Chile and how astronomy and astrotourism are presenting new opportunities? Find in-depth interviews in our Chile Country Report.
---
Enjoyed our summary of global rankings and indices on Chile's economic performance, its sustainability, attractiveness for digital nomads, brand strength and reputation? Thanks for sharing!