Are you a place branding, marketing or management professional at a city, region or destination level looking for advice on latest research and examples of best practice? City Nation Place by Hubbub is hosting a conference, workshop and masterclass in London (UK) this November which you don't want to miss.
There even is an opportunity to gain international recognition for your work – the City Nation Place Awards.
Plus, as online media partner of the event, The Place Brand Observer has arranged a 15% discount on conference fees for our readers – see below for details.
New Awards to Benchmark Place Branding
The City Nation Place Awards have been launched to identify and recognize excellence in place brand strategy development and implementation. With more national, regional and city governments investing in reputation management and communication, these are the first Awards to benchmark the performance of these areas.
A Jury of place branding strategists and representatives of governments who are themselves tasked with building the strength of a place brand to attract investment, tourism, talent and trade will decide winners in four categories:
The City Nation Place Award for Best Use of Social Media
The City Nation Place Award for Best Citizen Engagement
The City Nation Place Award for Best Communication Strategy
The City Nation Place Brand of the Year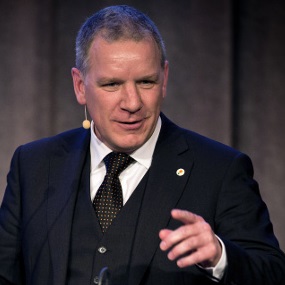 The Jury includes representatives from Africa, Europe, India and the United States. The Jury Chair, Robert Govers, is a leading researcher in the field of Place Branding, co-editor of the quarterly journal of Place Branding and Public Diplomacy, and government advisor to numerous city and country governments.
Speaking of the opportunities that the City Nation Place Awards provides, Robert said:
It's important for the teams who are responsible for delivering place brand strategies to achieve recognition for their work – it provides an added argument when negotiating budgets with successive elected governments.
Founder of the City Nation Place project, Clare Dewhirst, said,
We carried out research that revealed that advertising investment to promote tourism, trade and investment will increase over the next three years (by 49%, 34% and 30% respectively*) and that engaging citizens and integrating social media in to place brand strategy were seen as great challenges for governments.

As budgets expand, it is increasingly important to measure and benchmark effectiveness and we believe that these new Awards will add to that objective.
The Awards are open for entries from city, regional or national government teams, from those working in government funded organizations such as City or Country Marketing Boards, Tourism or Investment Promotion Boards and also from the agencies and consultancies working with clients in this sector. The deadline for entries is 24 July 2015.
Update: Awards shortlist announced
1.    Best Citizen Engagement
Brand South Africa
Mobilising Active Citizens To Build The South African Nation Brand
ConnectIreland.com
The ConnectIreland Community Action Plan
Go Great Lakes Bays
How a pure Michigan destination turned tourism trailblazer by engaging locals in the strategy and sharing of a new regional place brand
Team London Bridge
London Bridge Revealed
Visit El Paso, an operating division of Destination El Paso
"El Paso. It's All Good." Digital Ambassador Campaign/Community Pride Movement
Wirral Waters (entered by Uniform & Peel)Wirral Waters – Engaging local citizens in the largest regeneration project in the UK
2. Best Communication Strategy
Brand USA (entered by BBC Advertising)
BBC Advertising and Brand USA – USA through film
Bahrain Economic Development Board (entered by M&C Saatchi)
Building Business friendly Bahrain while driving sector-specific engagement
City of Mississauga
Mississauga Brand Story: On the Cusp of Something Big
ConnectIreland.com
ConnectIreland's Communications Strategy
HM Government
GREAT Britain Campaign
London and Partners
London's Official Guest of Honour
Monaco Government Tourist and Convention Authority
Monaco Convention Bureau : Strategic Repositioning & Perception Changing Campaign
3. Best Use of Social Media
Austrian National Tourist Office
#inAustria – Meeting Place for Bloggers
ConnectIreland.com
ConnectIreland's Use of Social Media
Croatian National Tourist Board
#SuperBowlCroatia. News Hijacking: How Croatia became the secret advertising star of the Superbowl 2015
ONLYLYON
ONLYLYON Social Network
Travel Manitoba
Roadside Madness
4. Place Brand of the Year
The Swedish Institute
"Co-creation for Global Challenges" – A Joint Strategy for the Promotion of Sweden Abroad
Oslo Business Region, VisitOSLO, Oslo Region Alliance (together forming "the Oslo Brand Alliance")
In a 100 years from now
HM Government
GREAT Britain Campaign
Eindhoven365
Place branding strategy and identity building of Eindhoven
Marketing Liverpool
It's Liverpool
---
City Nation Place, a conference not to be missed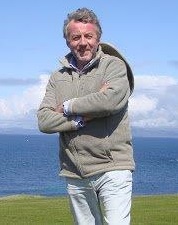 Few events cater exclusively to place branding, marketing and management professionals, and the City Nation Place conference in London this November (4-5th) is unique for its line-up of high profile speakers. If you – like us- are in London for the WTM, make sure to add this event to your calendar.
Not only will you get the chance to meet some of the leading place branding thinkers, shakers and doers, you will also get a chance to hands-on advice by taking part in the workshop by Malcolm Allan, or the masterclass by Simon Anholt.
Conference fees

What is included in a delegate ticket?
Access to all conference sessions on 5 November, including keynote speakers
Entry to the exhibition area
Refreshments throughout the day
Lunch from the award-winning catering team at Kings Place
End of the day awards presentation
An invitation to register for the closing drinks reception
High-level networking opportunities throughout the day
An exclusive opportunity available to CNP delegates only to register for the Place Branding Workshop led by Malcolm Allan on 4 November (limited places available at an additional fee of £45)
Save up to 140 GBP through The Place Brand Observer:
As reader of The Place Brand Observer, benefit from an exclusive 15% discount on conference fees. Use discount code PBO15 when making you booking through this link.
---
Did you find this post on the City Nation Place Award and conference in London, UK useful? Please share!