In a geographical sense, today's interview with John Cooper, President and CEO of Yakima Valley Tourism in the State of Washington, USA, might be far from last week's interview with Jaume Marín of Costa Brava Pyrenees in Catalonia (Spain). But in terms of having 'understood the signs of change' in the destination marketing profession, the two are very close.
Learn about:
How Yakima Valley has become a major destination for leisure and sports travel along with conventions and meetings;
Why destination product development and marketing need to consider and respect community factors;
The difference between destination managers and marketers;
The daily challenges of a destination marketing professional.
---
John, what motivated or attracted you to become a destination management professional?
My degree from the University of Oregon was in Leisure Studies/Parks and Recreation Management. After graduation I worked at a drive-thru wild animal park in Southern Oregon doing their marketing and public relations. The neighbouring community of Roseburg had just formed a Visitors Bureau. From the beginning the animal park and VCB worked together on projects and I knew from those experiences that managing destinations was the career path I wanted.
You have been President & CEO at Yakima Valley Tourism since May 2007. What have you seen changing and which is your biggest achievement until now?
When I was hired, the Convention Center had recently been expanded and was doing well, but there was interest by the board and community to see leisure travel elevated and grow. So first we went through an extensive community and customer based branding effort. From that effort we developed new programs and campaigns that focused on our community strengths including the wine culture, farm fresh offerings and sports tourism.
Since I've arrived our team has succeeded in these arenas and the Yakima Valley has become a major destination for leisure and sports travel along with conventions and meetings.
The Washington Music Educators Association (WMEA) held just a few weeks ago its 43rd Biennial Conference at the Yakima Convention Center. Which do you think is the role of such events?
WMEA is a shining example of the community commitment to make groups feel welcome and wanted. For the WMEA conference there were 17 venues used that hosted 140 events (rehearsals, performances, educational courses, etc.). That required extensive local coordination to make the event happen, which helps to cement our destination brand as a 'can-do' town, willing to do what it takes make events successful. This also is exemplified by the efforts of our Sports Commission and the team of local folks that work with them.
For example, Yakima recently hosted the 1A and 2A State Boys and Girls Basketball Tournaments, an event we have hosted for more seventeen years. After the tournament, Scott Sandsberry, Sports Writer for the Yakima Herald Republic, sent these comments to our Sports Commission staff via an email:
"I can't tell you how many fans and coaches from other parts of the state who come to tournaments here approach us Yakima Herald-Republic guys and express to us their feelings on how well everything is run, how special they've been made to feel in their interactions with tournament staff, and how glad everybody is that the tournaments are in Yakima."
Comments like that speak volumes.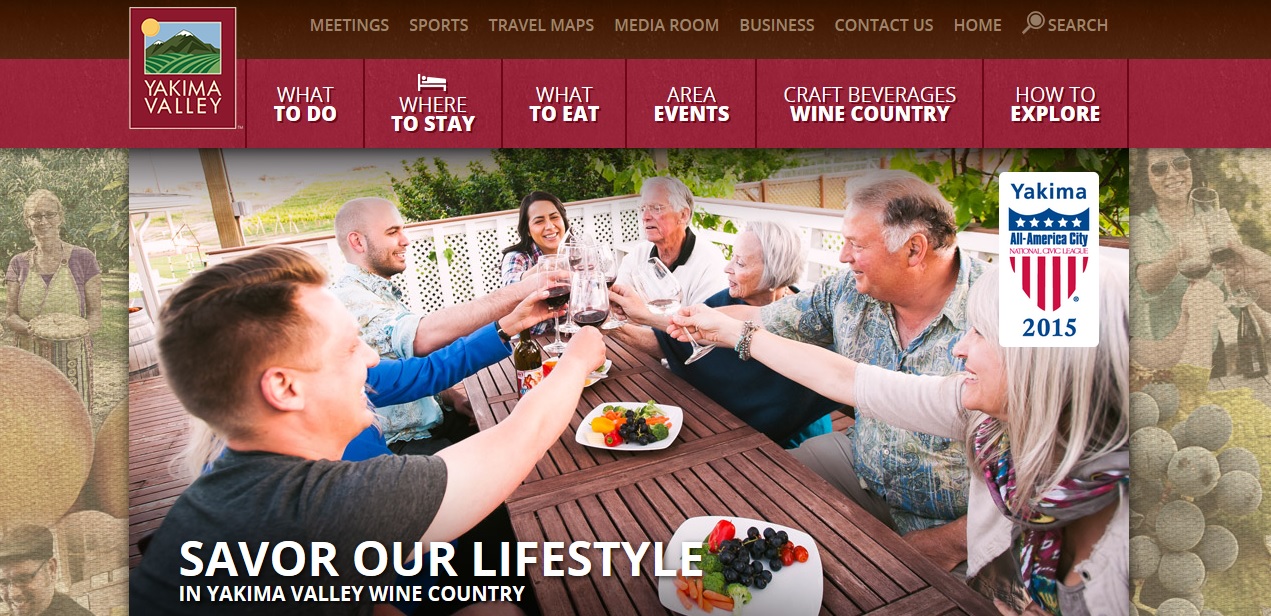 You recently wrote an article about whether it is possible to balance tourism and community needs. At the end of the day, is there a way to do this and how?
While communities like the revenues, jobs and taxes visitors can bring, if not properly managed, excessive tourism can place burdens on local communities and infrastructure to the detriment of the local citizens.
From a destination management stand point, I have advocated that product development and marketing need to consider and respect community factors. The best way to achieve balance is to build and/or preserve a community that is desirable and meets the needs of the residents. Do that and the visitor often will follow.
It's critical that branding and community development efforts reflect the values and cultures of the community.
A growing number of experts, including yourself, hold that there is the need for DMO's to evolve from Destination Marketing to Destination Management Organizations. Could you elaborate more on this and explain how do you define the two terms?
I have been advocating and following that philosophy for many years, that we are destination managers and not just marketers.
Destination marketers largely just market a place. Destination managers do that, but are also active leaders in community development and preservation efforts. It also means a fundamental change in the culture of the DMO.
This philosophical realignment definitely has a bearing on what our job is, how we do our job, the team involved and their skill sets. DMAI's Destination Next initiative addresses these challenges and cultural changes I think sets a good blue print for community success and the future roles of DMOS.
Which are the main challenges in your professional everyday life?
Seeking and maintain balance. There is a pervasive perception that we live in 24/7 always connected always working world. That may be the case for technology, but humans are not designed that way. It is important for executives and all workers to find balance between work and their personal lives.
How would you define Yakima Valley's brand?
The Yakima Valley is a sunny, accessible destination that is known for a bountiful variety of crops and for being one of the largest wine and craft beverage regions in the country.
Yakima Valley Tourism was awarded as 2015 Tourism Champion of the Year by Washington State Wine Commission. To your mind, what is it that brought you in this position?
This recognition validated the work of local wineries, wine grape growers and Yakima Valley Tourism in elevating our wine culture. While the award was given to us, it's these folks who deserve the credit for what they do every day.
Thank you, John.
Want more? Visit the Yakima Valley website or connect with John Cooper on LinkedIn.

---
Enjoyed our interview with John Cooper, destination manager and marketer of Yakima Valley in Washington, USA? Share and spread the word!