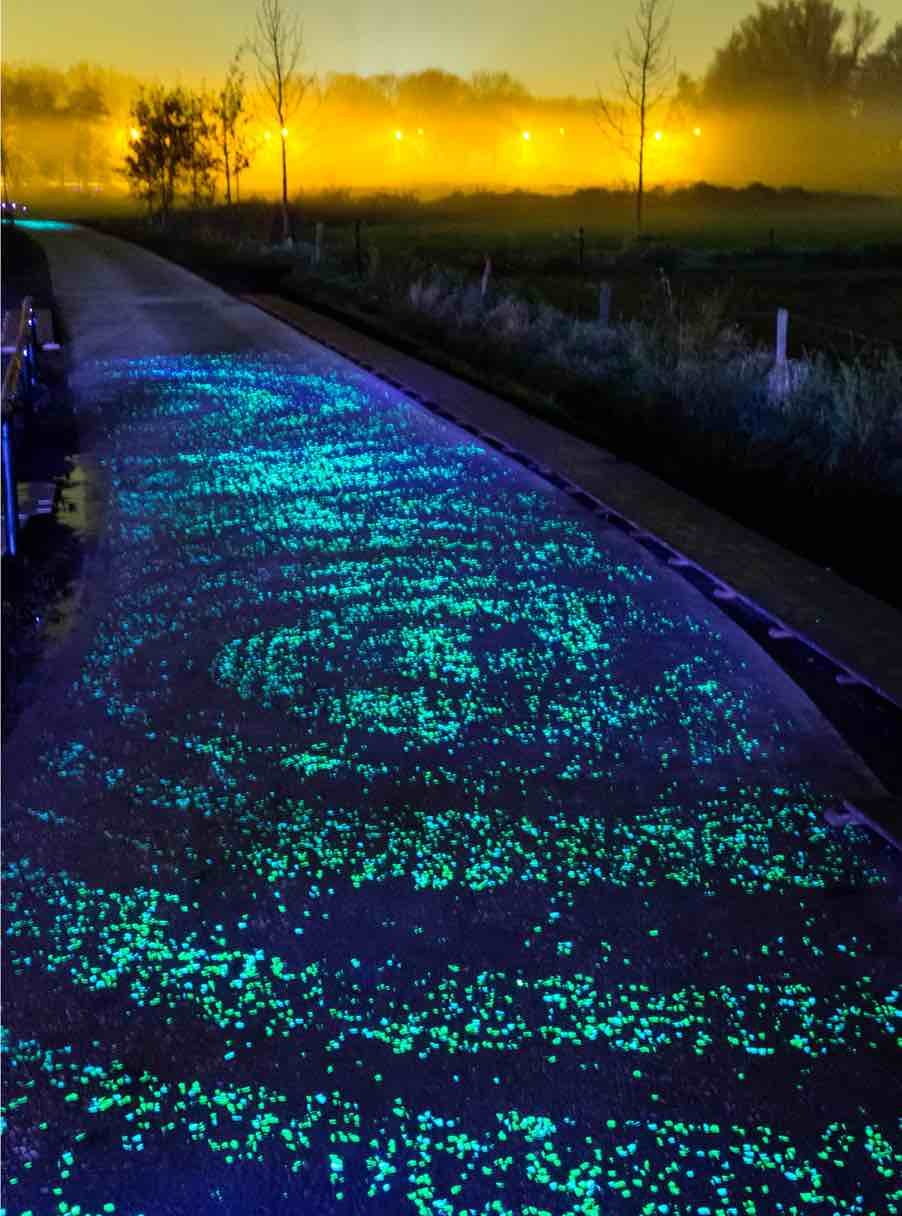 Spotlight:
Brabant
When thinking about Brabant (officially Noord-Brabant), what comes to your mind? Would you choose the region in the Southern Netherlands as a place to live, work or invest in?

Join us as we explore Brabant as a place to live and work, focusing on topics such as:


Brabant as a destination for high potentials, visitors, and investors
Brabant's challenges and strengths - opportunities waiting to be seized
How does the region attract valuable visitors, businesses or talent?
Let's be honest, how many of us know about regions in foreign countries? Cities, yes maybe. Judging by our international panel's responses to a recent survey on how they perceive Brabant, it's fair to admit that most have never heard about the region – Eindhoven and Brainport perhaps, but not the region as such. This, however, is not unusual, as cities or countries tend to be better known internationally.
According to a recent perception study conducted by Martin Boisen (member of the TPBO expert panel) the image of Brabant amongst its own population, but also amongst other Dutch people is dominated by its regional culture. More than 55% of the Dutch spontaneously think of 'coziness' when they think of Brabant. When asked directly about whether an association fits Brabant or not, an overwhelming 88,5% mentions this 'coziness'. The positioning of Brabant as a region that excels in both 'high-tech' and 'high-touch' is still very much the way to go. 'High-tech' was deemed fitting by 58% of the Dutch respondents, whereas 79% of the response in Brabant itself deemed this association fitting.

The study also zoomed in on the attractiveness of Brabant. Living in Brabant received a very positive score of 8.3 (0 to 10) amongst the Brabanders themselves, and a 6.85 amongst the rest of the Dutch population. The attractivity of 'doing business' (7.7 vs 6.7) and 'finding a job (7.8 vs 6.45) showed room for improvement amongst the people from outside of Brabant, whereas the attractivity of our cultural offers (7.65 vs 7) and its recreational offer (7.5) were well received.

Possibly, the most positive result of the perception study is that there is a strong sentiment that the image of Brabant has improved over the last four years and a strong confidence that it will further improve over the coming four years. This is good news, because the sentiment is of significant influence on people's choices – for example to invest more of their time, energy, emotion and capital in Brabant.
What's life like in Brabant?
Ask the Brabant people to describe their region in the South of the Netherlands and you will immediately notice how proud they are to be Brabander. Through the eyes of the Dutch people Brabant is well known for its hospitality and Bourgondic lifestyle. Foreigners feel easily welcomed. It is not hard to get into contact with the Brabant people, while enjoying a cold drink on one of the many terraces the region offers.

Innovations developed in the region mostly deal with future challenges. Sharing knowledge and cooperating, rather than competing, are key aspects of Brabant's flourishing economy. Furthermore, the combination of city life, with internationally valued cultural offer, medieval as well as contemporary architecture and beautiful nature always close by makes Brabant a very interesting region in the south of the Netherlands.
High Tech meets High Touch
North Brabant (or simply Brabant), is a region in the south of the Netherlands, strategically located in the heart of Europe, and known for its innovation and technology. It is a thriving economic region with a strong industrial base and also home to numerous high tech companies. Brabant is the leading Dutch R&D hotspot, accounting for over 30% of total private R&D spending in the Netherlands.

What makes Brabant and 'Brabanders' unique is that the region and its inhabitants have successfully embraced the concept of combining that 'high tech' with something we call 'high touch'. High touch emphasises the importance of human interaction, collaboration, and personalised experiences. By integrating high tech and high touch elements, Brabant combines technological advancements with the human element, promoting collaboration, knowledge sharing, creativity and a thriving socio-economic environment.

The combination of these two aspects is not something we have 'chosen' as the core theme of the Brabant brand. Instead, it is inherently embedded in the DNA of the people of Brabant and, at the same time, the cornerstone of the many innovations and developments that originate in this region, as shown in this video.
For example, collaboration between high tech companies, research institutions, universities and entrepreneurs fosters knowledge exchange, sharing of expertise and pooling of resources. This in turn promotes the development of cutting-edge technologies while still emphasising human connections. Examples of such collaborative spaces include 'open innovation campuses,' where companies and knowledge institutes work together on research and development, and the production of new inventions and ideas. These campuses stimulate and accelerate innovation. Notable examples are the Automotive Campus, Pivot Park, the Green Chemistry Campus, and the High Tech Campus.
Another excellent example is the Jheronimus Academy of Data Science (JADS), where Eindhoven University of Technology and Tilburg University collaborate to educate students in the field of data and artificial intelligence. This unique partnership between two universities reflects the inherent nature of Brabant's DNA, where networking and sharing is as natural as breathing.

Not only does Brabant stand out for its innovation and collaboration, it is also a captivating region to visit, reside, and work in. It boasts charming cities, lush greenery and an array of cultural attractions including museums, festivals and architecture. The people of Brabant are renowned for their warm hospitality and friendly nature, offering a welcoming environment for visitors and newcomers. Additionally, Brabant is rich in diverse natural landscapes, including stunning national parks like the Biesbosch National Park and the Loonse en Drunense Duinen National. The new Van Gogh National Park brings to life the surroundings in which Vincent van Gogh was born and raised, allowing visitors to immerse themselves in the scenes depicted in his paintings.

But that natural beauty is an added bonus rather than a key factor used by the Brabant Branding team to attract people to the area. They see it as a reinforcer. The successes of Brabant that they highlight lie in the field of innovation: finding solutions for tomorrow's challenges.
Behind the Scenes: Branding Brabant
Gwen Zuring on Brabant Regional Branding and Place Brand Management Strategies

In our interview, Gwen illustrates how the Dutch region and economic powerhouse approaches regional branding and place brand management, and how Brabant attracts talent, business and visitors to the region.
The Brabant Branding team plays a vital role in profiling the region by developing a comprehensive brand strategy. It has collaborated with stakeholders, including government bodies, development agencies, and local communities to define Brabant's unique identity and positioning.

This has resulted in three brand values: Courageously Unconventional, Purposefully Collaborative, and Remarkably Immersive, reflecting the high tech and high touch aspects of the region, as referred to previously. Brabant Branding focuses on positioning Brabant as a region that develops solutions to tomorrow's challenges. By creating positive associations, Brabant Branding paves the way for marketing organisations to attract visitors, students, investors, and companies.
'Place brand management' is a key instrument for the branding team, involving close collaboration with partners such as the Brabant Development Agency, VisitBrabant, Brainport Development, and various cities, campuses, and universities. By sharing information and making on-brand content available, the branding team works to present and shape the shared overall proposition of the region.
inBrabant online platform
Brabant Branding supports partners with on-brand content through the innovative www.inbrabant.nl platform. This comprehensive resource provides easy access to high-quality materials such as images and videos, and facilitates consistent and effective branding of the region. This consistency strengthens Brabant's overall brand recognition. Additionally, the platform is a source of media output analyses, meaningful research results relating to place branding and engaging articles about place branding.
To profile the region in the desired way, the Brabant Branding team also implements its own effective branding campaigns. They attract attention by highlighting Brabant's distinctive powers of innovation and generate a positive perception among key stakeholders. A few examples:
The #inBrabant campaign positions Brabant as a leading hub for knowledge and innovation. It presents inspiring stories in which entrepreneurship, innovation and collaboration are primary drivers leading to solutions for regional challenges. The campaign engages decision-makers, influencers and important media in the Netherlands through social media, testimonials and ads. In collaboration with the Brabant Development Agency and the Expat Center South, the campaign also brings Brabant's innovations to the attention of possible foreign investors, talented professionals and expats.
Brabant Branding has launched the TechXperience campaign and tool in partnership with Brainport Development: an interactive resource highlighting Brabant's technological advancements. By showcasing cutting-edge technologies like robotics, AI and 3D printing, it effectively promoted Brabant as a hub for innovation. The campaign in 2021 reached an impressive global audience of over 46 million people.
Brabant Branding developed a unique research instrument to assess how effectively the desired brand image is projected: the ImagoMonitor Brabant. This tool measures recognition and perception based on the brand values. The ImagoMonitor uses the method developed by Boisen and Fernandez-Cavia to provide a basic understanding of the brand's development. The first two studies revealed a strong consensus in the spontaneous associations of both residents and non-residents of Brabant, confirming that Brabant is a strong and well-recognised brand. These studies are conducted biennially to track progress.
Collaboration and Partnerships
Partnership is the main theme of Brabant's story and deeply rooted in the DNA of every 'Brabander'. As mentioned before, collaborations with organisations like the Brabant Development Agency, VisitBrabant, Brainport, universities and major cities play a crucial role in establishing the region's brand. We jointly created the brand filter, work together on successful projects like the Tech Xperience and organise strategic events to help stakeholders network and to strengthen the bonds between the region and the provincial authority.

The #inBrabant campaign highlights socially relevant themes, creating opportunities for policy officers to address challenges in areas such as a healthy and safe living environment, the energy transition and the sustainable economy. This also applies to colleagues in Public Affairs, who are involved in lobbying efforts directed at decision-makers in The Hague (Netherlands) and Brussels (Europe).

Brabant Branding also facilitates positioning trajectories for partners with the aim of strengthening sub-regions and sectors of activity, always in alignment with the Brabant brand. These collaborations strengthen both their brand and the Brabant brand. Although events like GLOW, theme park Efteling, Dutch Design Week and Data Week are not managed by Brabant Branding, they also effectively position Brabant as a knowledge and innovation region, broadcasting to the world what Brabant is capable of.
"Regional branding is of great importance for strengthening Brabant's powerful presence. This hospitable region is bursting with potential, with thriving businesses, innovative start-ups, a rich history and a vibrant cultural life. It is essential that we advertise these assets to the rest of the world. Strong regional branding can attract the attention of important stakeholders, such as businesses and highly educated, talented professionals, and strengthen our relationships in the national and European political arena. That is why the provincial authority assigns a high priority to External Relations: by lobbying strategically, bringing the right people together at the right time and working closely with others to establish a strong image, we can make the voice of North Brabant one that is heard everywhere."
Ina Adema
King's Commissioner of North Brabant
"Brainport Eindhoven is Europe's leading technology cluster and has a vital role in developing key enabling technologies for global societal transitions. Attracting international talent and companies is crucial for strengthening the regional and national economy. Providing an attractive living and business climate for both talented professionals and companies is essential, so our collaboration with Brabant Branding and the shared brand values are valuable assets."
Paul van Nunen
Director Brainport Development
What business leaders think about (Brand) Brabant
To find out what leading entrepreneurs and business leaders think about Brabant, we caught up with:


What do you find most attractive about Brabant, as a business location?
One defining attribute of Brabant that all our interviewees expressed and felt proud of is the region's inspiring and dynamic business environment. Brabant's geographical location with major cities in its vicinity, a promising startup culture, and an encouraging spirit of innovation make it an interesting proposition for businesses and skilled talent looking for a place to succeed.

Brigitte Drees of Pivot Park praises the vision of Brabanders to think long term, their ambition to ensure the welfare of society and also their can-do attitude, which drives the work culture in Brabant.

While the general consensus among our interviewees about the positives of Brabant was the productive work environment, Heleen Huisjes, the Managing Director at Visit Brabant, spoke of practicalities that make Brabant comfortable to live in and invest in. She finds that having less traffic congestion than Randstad and being close to nature makes Brabant a very livable place.

What better validation of Brabant's inclination to foster innovation than Marco van den Bosch's PAL-V Flying Car. He enjoys a strong connection with the region, crediting the origin, design and development of the world's first flying car PAL-V (Personal Air-Land Vehicle) to Brabant.
What distinguishes Brabant from other regions in Europe?
Home to the headquarters of leading multinationals like ASML, Organon and FujiFilm, Brabant is an important tech hub, nurturing research & innovation centres, and technology clusters like pharmaceuticals, software, automotive, and high tech. Heleen Huisjes aptly points out that the presence of various industry verticals supports collaboration between each other, boosting science.

Another aspect that makes Brabant an appealing investment location is its proximity to major cities like Amsterdam, Düsseldorf, and Brussels. Ton van Mol, the MD of Holst Centre, finds Brabant on par with the Grenoble and Dresden areas in Europe. Due to the presence of major OEMs, from a practical point of view, the total supply chain within a certain radius makes it an attractive place.

Marco van den Bosch adds that Brabant is a fast-growing region with a true innovative drive, not only in digitalization but in unique products such as microchips, navigation systems and – as mentioned earlier – also flying cars. In his words, "For us, it is the ideal environment to create the mobility of the future".

Brigitte Drees feels that Brabant's business climate is one of the best in the world. Brigit van Dijk seconds this, adding that the combination of world-class universities, leading multinationals and a promising startup scene creates a certain buzz that makes Brabant an attractive location.

Brigit van Dijk points out that the perfect balance of entrepreneurship and creativity of Brabanders, alongside their relaxed and informal outlook, reflects in the high number of startups entering the market, as well as the many quirky shops, art galleries and great pubs and restaurants.

For tourists, especially art enthusiasts, Brabant is home to world-class museums as well as cycling and walking routes. Many routes focus on a specific theme to ensure that residents and visitors can easily enjoy the scenic countryside. For example in the Van Gogh National Park, a landscape filled with meandering streams, vast natural areas, farmland, estates, and beautiful urban and village views. This is the landscape where Vincent van Gogh grew up, where nature and hard workers inspired this eccentric painter to create unique masterpieces. Recreational and tourist offers are varied and rich in contrast, close to each other in terms of distance, spread throughout Brabant.

Clearly, a region as dynamic as Brabant cannot be painted with one broad stroke. It is precisely this diversity that makes Brabant province attractive, according to the interviewees.
What makes Brabant successful as a region, destination and investment location?
What distinguishes Brabant from other regions is the people's entrepreneurial spirit, drive for innovation, high productivity levels, and mutual trust when doing business together, says Brigitte Drees, whereas Heleen Huisjes talks about the good knowledge infrastructure, can-do attitude and the impulse to quickly turn results into business opportunities.

According to Marco van den Bosch, Brabant distinguishes itself from its peers due to its highly developed technology region in a strategic location, located between two of its biggest trade partners – Belgium and Germany. This thought is reflected by Ton van Mol who feels that a combination of the existing high tech industry with well-developed campuses, tax scheme and active BOM (Brabant Development Agency) foreign investment team is their secret to success.
How does it feel to live in Brabant?
From the point of view of a resident, the appeal of a mid-sized town brimming with liveliness captures the attention of Brigit van Dijk, whereas Ton van Mol favours the healthy combination of the rural country and high tech industry.

Brigitte Drees finds her residence in Brabant enjoyable for the many varieties of sports on offer. There are excellent restaurants and in cities such as Den Bosch and Breda, you can shop until you drop or enjoy arts, music and festivals for all tastes. Brabant has the allure to attract its locals even after many years of living abroad.

Another aspect that makes Brabant a warm and friendly place for potential residents are its locals, who are known for their hospitality and easy-going nature. Brigitte Drees: "our society is open for newcomers and is a lot more inclusive than most parts of the world".

From a business angle, Brigitte Drees emphasizes the capacity for networking and the support available for entrepreneurs, as well as the citizen-centrist government. Marco van den Bosch finds the ease and comfort of interacting with contacts and suppliers, the friendliness of people an attractive proposition.
10 years forward: what would you like Brabant to look like?
Brigitte Drees is thoughtful of the environment and hopes that by 2033, Brabant reaches the goals agreed to in the Paris Climate Agreement. She is hopeful and confident of making all the activities at Pivot Park environmentally sustainable and definitely CO2-neutral.

Ten years into the future, Heleen Huisjes hopes for a greater focus on preserving an attractive landscape and seeks an aesthetic appeal to the place rather than the current practice of building distribution centres everywhere. She continues that Brabant could aim to become a leading economic region with a greater 24/7 offering of culture, leisure and recreational activities, and hospitality to locals and visitors.

Brigit van Dijk believes that the success of Brainport is replicated in other subregions in Noord Brabant. With its High Tech Software cluster as the driving force in Brainport – other subregions should learn from this experience and strengthen partnerships to excel in foodchain, robotics, logistics or green chemistry.

Ton van Mol dares to dream of Brabant as the European equivalent of California's Silicon Valley. What could really be improved to earn that image/title is the look and feel of the city of Eindhoven, a small village compared to the likes of San Francisco, Amsterdam, and other major hubs.

Marco van den Bosch likes to envision Brabant as a hub for innovation and digitalization of the Netherlands, where investors and innovative companies can find each other and collaborate. And, of course, associate the region as the birthplace of the world's first flying car, which will open up a new mobility era.
Curious about living, working or investing in Brabant?
Visit http://www.inbrabant.nl for all you need to know about making the region your story of success.
Our thanks to Brabant Branding for sharing resources and information supporting our overview of Brabant as location to live and work.
Interested in showcasing your region, country or destination? Contact us!