Crisis communication in times of the coronavirus pandemic was the topic of the first episode of the Adapt Inc. Places podcast hosted by Aleks Vladimirov, with the Canadian psychologist and brand strategist Gunter Soydanbay as guest.
---
---
In the podcast, Gunter talks about how change can't always be managed in the traditional ways – sometimes we deal with crisis situations. Those require that place managers are aware of four concepts from psychology:
Mental noise
Risk perception
Trustworthiness
Systematic error (bias)
Gunter suggests the following guidelines for communicating in times of crisis:
Average grade level minus 4
3 positives for each negative
Rule of 3 messages
9 words in 3 seconds
More about those concepts and strategies for successful crisis communication in the podcast.
---
Recommended reading:
Gunter recommends the website of the Centre for Crisis Communications, which features advice from academics he follows, on how to communicate in a time of crisis.
---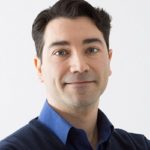 About Gunter Soydanbay
Gunter Soydanbay is a brand strategist with a keen interest in place branding. Gunter has significant experience in working with big brands, complex stakeholder organizations, and places.
More about his work and services here.
---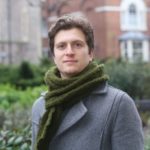 About the Adapt Inc. Places podcast
The Adapt Inc. Places podcast helps Aleks reach out to others interested in his area of PhD research. He is interested in understanding how people make place-related decisions. Aleks is a digital user experience (UX) researcher in his day job and interested in championing the UX of places.
You have a digital presence and want to better understand how users of your digital services make decisions? Get in touch with Aleks by visiting AdaptInc.co.uk.
---
Listen to the Adapt Inc. Places podcast now or explore additional podcasts on places and brands.
You know of a good podcast which you think those in charge of the brand(ing) and reputation of places and communities should know about? Please let us know!