Every year, global contests and awards highlight success stories of destinations committed to sustainable tourism development – the Green Destinations TOP 100 probably the best known among those. While these competitions certainly are a nice recognition for those shortlisted, we wanted to know how much impact they really have on the development and management of successful destinations (aka "destination branding").

So we asked our combined network of sustainable tourism and place brand specialists – in partnership with Sustainability Leaders United (in alphabetical order –  highlighted respondents are available for consulting or as speakers).
Our key takeaways:
Participating in sustainability awards and competitions is a great opportunity for destinations to learn about best practices and to exchange ideas with each other;
It helps to benchmark and consequently to set goals and KPIs for destination managers and others, to work towards these goals;
Destination communities take pride in winning, which can boost their morale and motivation to continue supporting sustainable tourism development initiatives;
A unique approach to showcase a destination's sustainability efforts, beyond traditional marketing channels – so long as every bit is true (avoid greenwashing!);
Sustainable tourism practices at the destination level are still in their nascent stage and hence participation/winning works as a differentiating factor. Once sustainability becomes more mainstream and a basic quality criterion, these competitions might not be as relevant;
Though a good promotional strategy for destinations, the focus needs to be on destination management. Actions always speak louder than words.

---

USA | Winning international sustainable destination awards adds third-party credibility to the brand image and voice. It also increases national pride and results in more effort and initiatives focused on sustainable destination management and development.
---

UK | It raises awareness of destinations that at least like to consider and present and promote themselves as "green". But with the consumer, I am not convinced it's anything more than awareness-raising.
---
Soydanbay Consulting / Speaker
Canada | I often use this analogy: nobody's going to hire you just because you have a Six Sigma certification. But, that certification helps bring you in front of the right decision-maker. So, in a sea of sameness, Green Destinations Top 100 and similar awards can help a place stand out – to a certain extent. I think the real value is in three things:
PR value

Sense of pride among citizens

Common vision among stakeholders
---
USA | Each such activity is a concern for sustainability-related evidence. Some are more solid evidence than others.
---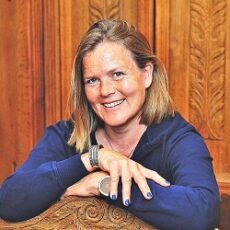 Montenegro | Yes, it does and with the Good Travel Guide, Green Destinations reaches target audiences. It is also important to raise awareness, reputation and pride in the country or region (policymakers, other destinations, and citizens).
---

UK | Ratings, lists, awards etc., all indicate acknowledgement and recognition, therefore are always helpful.
---

Belgium | This question raises so many other questions: Are you suggesting taking part in these initiatives in order to improve destination management or just for promo purposes?
And if it is just for promo, then how genuine is it and will it solve the real problems traditional tourism is causing? So we are greenwashing; making things worse? And is this suggesting that promo can create a brand?
There's lots of proof that it can't. Looking at this as a promo will certainly not add value to the destination in the long run, but harm it. Both in reality by not managing the impacts of tourism and in the reputation, because you will be found out.
We need more focus on serious destination management and much less on destination branding.
---

Australia | Only if it is true. We're entering, legitimately, a period where greenwashing and false or half-true claims will work against us.
I would work harder on meaningful action and projects that invite our audiences to be a part of what we are doing.
---

UK | It brings value and pride to resident community suppliers. In turn, they use it in their marketing, which brings value to the consumer's eyes.
---
Poland | In my opinion, there are two benefits of such initiatives:
PR (if we are in the lead, of course)

Benchmarks (we can compare ourselves against others)
---
Italy | I think it depends on how the competition is framed in local actors' minds, and how they understand it along the development trajectory of the destination.
---
USA | I see two distinct value propositions in joining such competitions.
First, it signals the destination's commitment to sustainability. It is a morale boost for employees and other internal stakeholders. It is a good message to external audiences.
Second, these competitions are great opportunities for networking and transferring know-how.
---
Australia | I think at the moment destinations that can claim some sort of external recognition of their sustainability efforts, through initiatives like Green Destinations can get a competitive advantage as tourists are increasingly aware of the possibility that they can use sustainability as a destination choice criteria.
So at the moment, substantial value can be gained. But over time as more destinations realise that they need to be sustainable to meet even basic expectations, this will not be as important.
---
The Netherlands | It provides a mark on the horizon to work together towards and can unite stakeholders in a common mission and celebrate when successful. As such, these are important transitory tools – but in the end, these should all become hygiene effects, meaning that you will fall behind if you don't, but aren't rewarded if you do.
---
Canada | I cannot comment on the value but it does provide a different way for the consumer to see your sustainability practices, which may not come across in your traditional marketing channels.
---
UK | Not really, might fool a few visitors.
---
Turkey | Destinations often seem eager to join as many competitions as possible in an effort to win awards and then refer to in their promotional activities. Many competitions offer 'checklists' on which destination managers work when joining; yet, such checklists often present part of the picture – and usually reflect a picture that might be true for a short-term visitor/ tourist but not for the local residents.
When this is the case, competitions might benefit a destination brand, but they do not necessarily add value to the sustainability and resilience of the place brand.
What would add substantial value to the destination is making sure criteria are not based on isolated good practices but reflect long-term, holistic, inclusive and collaborative success stories.
---
Australia | I think such awards create value, if they are genuine and independently verified, and:
good for the planet;

good for the destination, and:

good practices within an organization can lead to improved business results.
---
More about the panel – including previous topics – here
Looking for advice on how to become a sustainability leader? We know the right people to help you succeed. Get in touch!
---
Enjoyed this snapshot of expert views on how sustainability contests and awards impact destination branding success? Thanks for sharing!