AMAALA is a new luxury seaside destination with sustainability at its heart, located in the Kingdom of Saudi Arabia. AMAALA stands for personal journeys and the best in art and culture, wellness and sports, as well as sea, sun and lifestyle – all inspired by the beauty of the Red Sea.
Landor & Fitch's Global Chief Innovation Officer, Luc Speisser introduces us to the AMAALA brand and shares insights into the design strategy behind one of the region's first 'sustainable-native' luxury brands.
---
What were the context and key objectives for creating AMAALA's branding?
AMAALA is one of several giga-projects designed to create a vibrant society and transform the economy, as part of KSA's Vision 2030. Its mission is to increase tourism with a specific focus on the luxury travel sector.
Luxury travel and hospitality are expected to grow rapidly over the coming years, with the ultra-luxury segment (focussed on individuals with a net worth of over $30 million) being the most dynamic. Across the world, brands and destinations are all trying to capture the attention of this group, but Saudi Arabia's vision of being a diversified globally significant tourism destination is a bold and audacious move within the industry.
Which are the key insights behind AMAALA's place branding?
To succeed in our challenge, the rules had to change: AMAALA has to offer visitors a completely new experience.
The concept of ultra-luxury is shifting globally. Through research, we discovered that today's travellers are increasingly looking for individualised, sustainably driven experiences. They look for the opportunity to have a meaningful impact on the world. To experience true authenticity and purpose. To learn, grow, be inspired to transform, and build a sustainable legacy.
Until now, this sustainable aspiration had not been fully addressed by today's luxury brands – although AMAALA had already started to focus on this by developing a programme of preservation and enhancement of its submarine world.
We placed this new sustainable insight at the heart of our brand strategy. With AMAALA, we created the first luxury brand that is a force for good. The first 'sustainable-native' luxury brand.
What was the original idea that inspired the creation of the AMAALA brand identity?
Through our research, we found something phenomenal. Our creative team looked to the oceans for inspiration; they noticed that from coral to fish to algae, you find the same labyrinthic pattern. It's not a coincidence: it's nature's magic at work. They are all of the same origin, a formula called Reaction-Diffusion.
We invented an algorithm leveraging this formula to "grow" the AMAALA brand identity in the same way nature would. True digital biomimicry in action. We combined this with the one truly unique element each person has, the eye, the mirror of one's soul.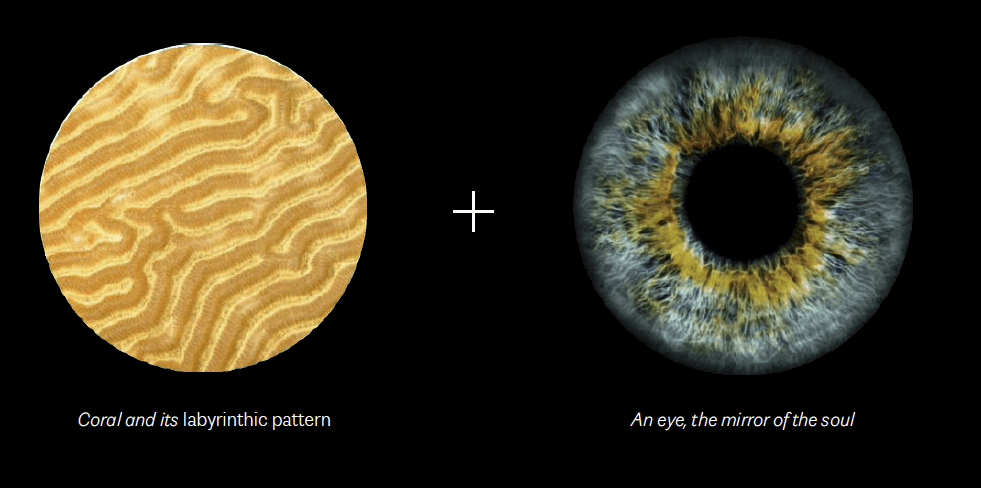 A coral full of hope and the uniqueness of an eye being brought together to create a new AMAALA brand identity 'The Eye-D'. A meaningful combination of sustainability, personalisation and authenticity.
How did Landor & Fitch bring this brand idea to life?
The new AMAALA brand identity that Landor & Fitch created has been rolled out across the entire AMAALA brand key touchpoints.
Thanks to the algorithm, every AMAALA employee and the guest could have their own unique Eye-D. For guest's, their individualised Eye-D can then be embedded as a calling card, a unique visual element, a digital fingerprint, throughout their AMAALA journey.
From their linen and crockery to the interior design of their villas.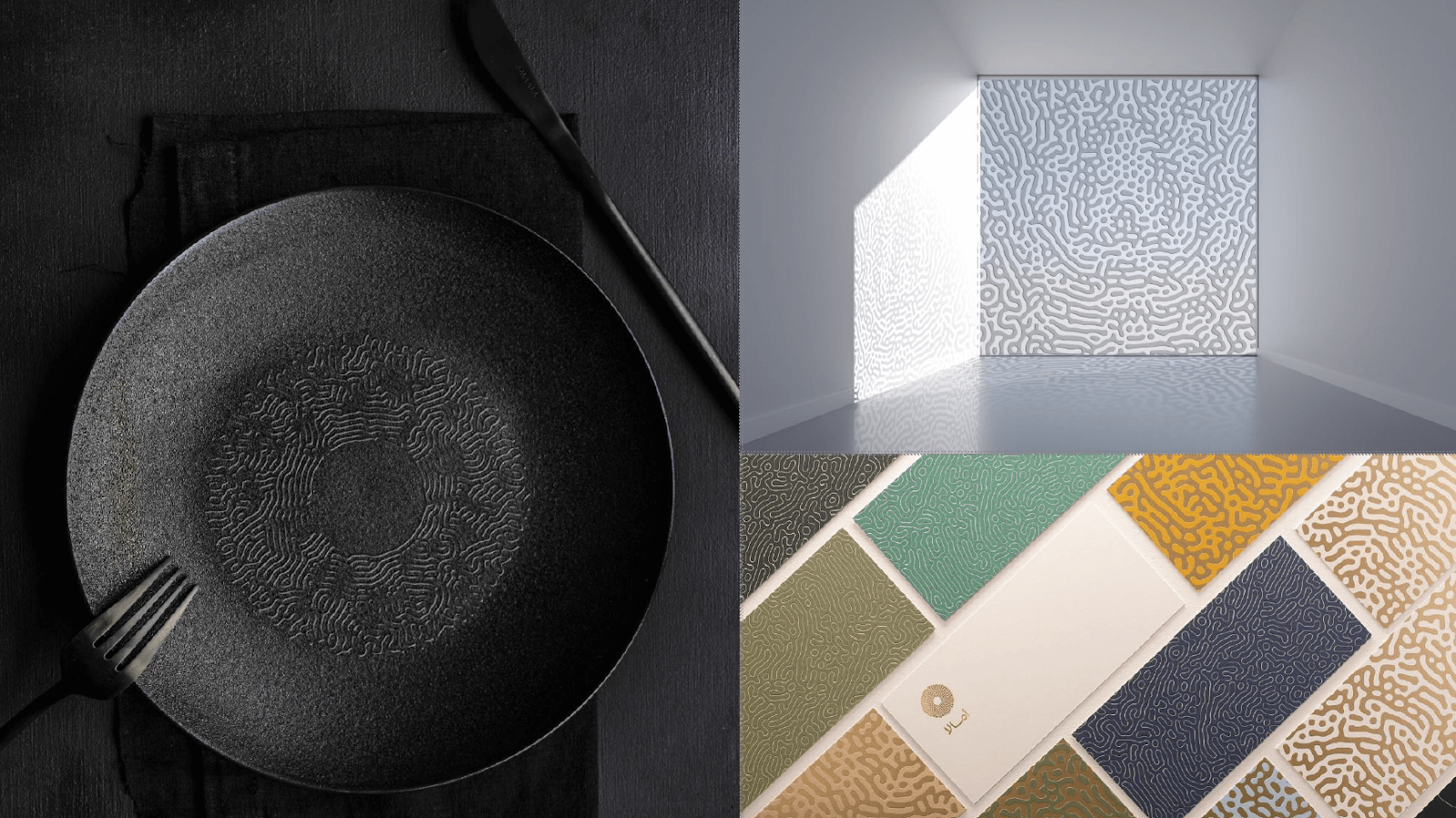 From their morning coffee to their own personal AMAALA fragrance.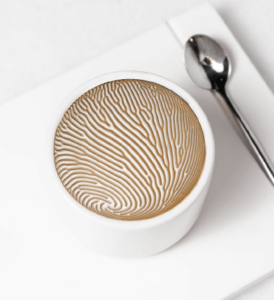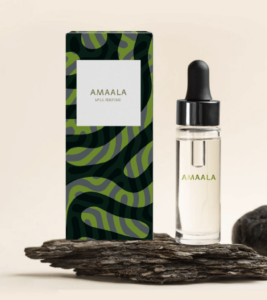 The versatility of the brand design means the possibilities for AMAALA are truly endless.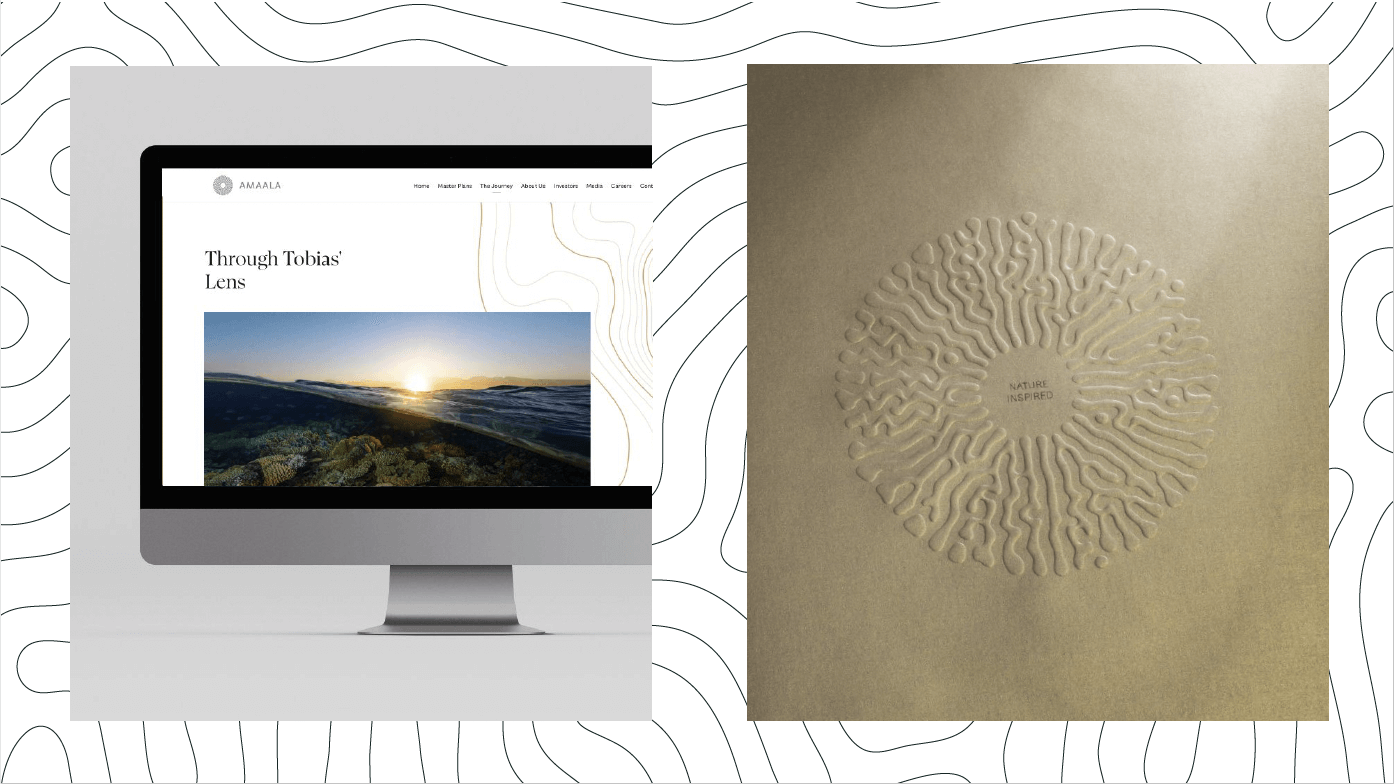 Sustainability lies at the heart of the entire AMAALA brand experience, at every touchpoint and through long term initiatives. For example, AMAALA has partnered with global conservation partners to work on several marine life research and conservation initiatives. This work will benefit AMAALA's ongoing preservation efforts and improve coral conservation across the world.
From a design perspective, the entire destination is being built with a focus on an operational zero-carbon footprint, with multiple ongoing programmes to ensure an ecological focus during development.
AMAALA is also a key part of Vision 2030, contributing to a diversified Saudi Arabian economy and a developing tourism infrastructure all designed to provide sustainable economic growth for the future of the Kingdom.
With this in mind, AMAALA also has a significant focus on providing jobs, education and continuing to develop the hospitality sector in the Kingdom.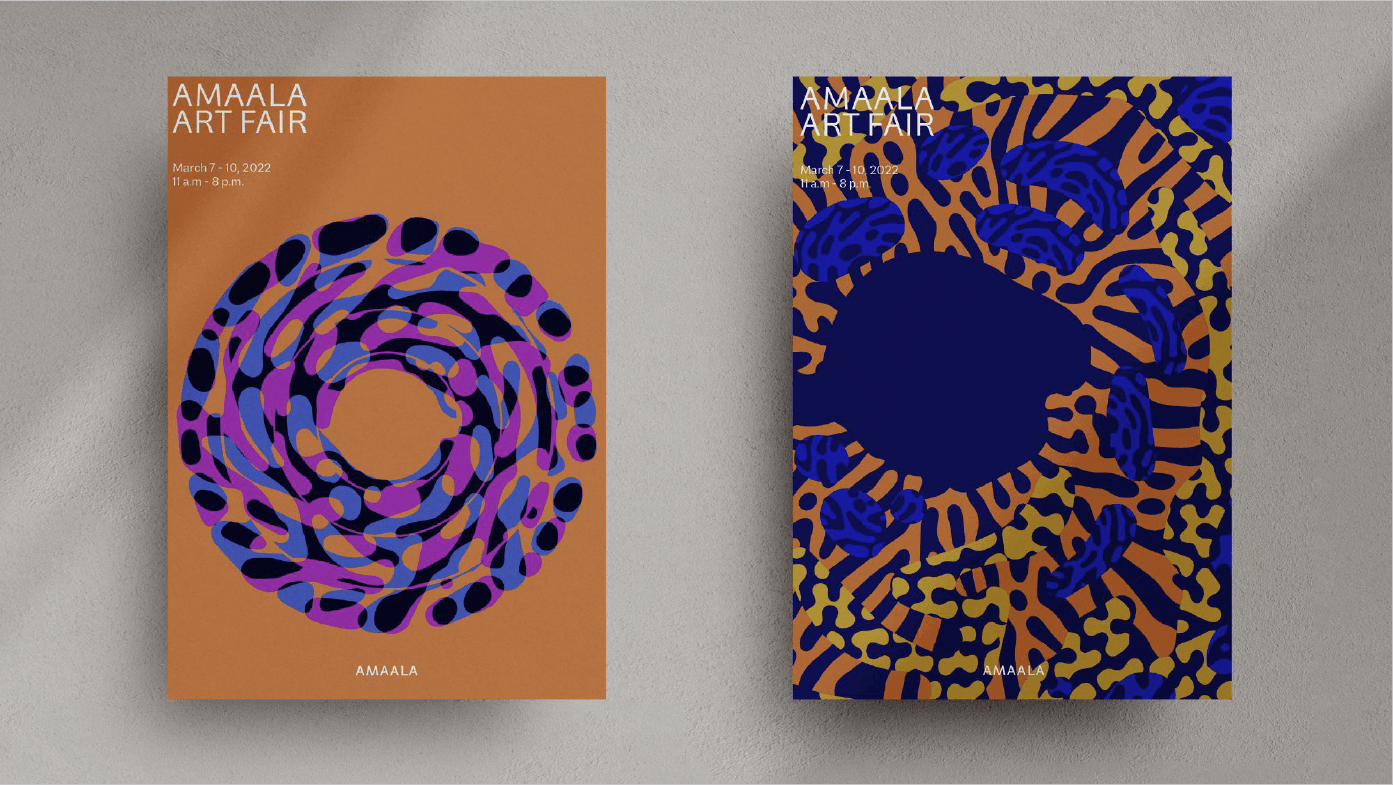 What aspect of the project would you consider your proudest achievement?
As we look to the future of destination branding, I am proud to have been part of creating one of the world's sustainably focussed luxury brands.
It's exciting to see sustainability being driven as a priority at a Government level through the Kingdom of Saudi Arabia's Vision 2030, and on the ground through projects such as AMAALA, demonstrating a real commitment to building a positive impact on the world.
I have no doubt that this core and underpinning element of brand-led sustainability is the key to Saudi Arabia's success and a meaningful future in the post-pandemic world.
---
Connect with Luc Speisser on LinkedIn. Learn all about AMAALA's purpose-driven and immersive experiences here.
---
Enjoyed this destination branding example of AMAALA, a new travel experience combining luxury and sustainability in Saudi Arabia, as shared by Landor & Fitch? Thanks for sharing!
You have been working on innovative place branding and would like to share your vision, ideas and successes? Get in touch!