For this week's interview we invite you to meet Michael Gehrisch, who shares his experience and thoughts on destination branding and destination marketing, and to reflect on his work as President of Destination Marketing Association International (DMAI).
Learn about:
When Michael Gehrisch first got interested in destination marketing, and how his view of the topic has changed over the years;
What destination marketing is all about;
How destination marketing organizations (DMOs) are changing from destination promotion to stewardship and management;
Whether destination branding plays a role in the U.S.;
How DMAI is collaborating with its European counterpart, European Cities Marketing;
His favorite destination branding and marketing books.
---
Michael, do you remember the first time you heard about destination marketing? What got you interested?
I've spent my entire career in the hospitality industry, so I've always understood the importance of the visitor economy in destinations. During my time with the American Hotel & Lodging Association, I became more aware of the impactful role that destination marketing organizations play in the tourism ecosystem.
When I was approached with the opportunity to lead what was then the International Association of Convention and Visitors Bureaus (IACVB), I was delighted to help showcase that impact to the rest of the world.
Now in mid-2015, has your view on destination marketing changed?
One of the most profound shifts revolves around the role of DMOs to convince governments and stakeholders that tourism promotion should be viewed as an investment in a destination's economic growth and community well-being, versus an expense line item for "tourism promotion." That's a dramatic paradigm shift from DMOs' traditional role of merely marketing their destinations to drive transient spend, or "heads in beds."
Today, the DMOs with the highest impact in their destinations are actively engaged in destination development in collaboration with their city councils and economic development organizations.
Which achievement in your 14 years as President and CEO of DMAI are you most proud of?
I'm incredibly proud of the efforts and outcomes that came with rebranding the organization from IACVB to DMAI. Rebranding your organization may not sound like a monumental achievement, but in our case we weren't simply changing the name and logo of the organization, we were changing the role of our industry and the way that it's viewed.
We took the opportunity to move beyond the "heads in beds" mentality I mentioned before, and it's changed the mission of our organization and the mind-set of the industry.
In your view, what is destination marketing all about? And how does it differ from destination branding?
At the end of the day, destination marketing is all about turning tourism into a key driver of socio-economic progress in communities through export revenues, the creation of jobs and enterprises, and infrastructure development.
Destination branding is just one piece of the puzzle. It's a very important piece, and remains at the core of successful destination marketing, but it doesn't tell the whole story of what the industry does.
A destination marketer is also an advocate for tourism, a cultural champion, and connects the visitor experience with the quality of life of residents in the community. To do so, destination marketers forge strategic alliances with their stakeholders to connect a destination's brand to a better quality of life for travellers and residents alike.
Does destination branding play a role in the U.S.?
Absolutely. When I talk to people about destination branding, I often refer to a quote from Simon Anholt who says that, "In today's globalized, networked world, every place has to compete with every other place for its share of the world's consumers, tourists, businesses, investment, capital, respect, and attention. Cities, the economic and cultural powerhouses of nations, are increasingly the focus of this international competition for funds, talent, and fame."
This is no different in the U.S. In fact it's the reason that President Barack Obama created a national tourism and travel strategy and began funding for Brand USA. The name of the U.S. national tourism board is no coincidence. President Obama understood the importance of promoting the national brand around the world. For cities and states within the United States, the story is not different.
You recently announced collaboration with DMAI's European counterpart, European Cities Marketing – what is this all about?
Europe is a major player in the international association meetings market. The top six cities in the world for international association meetings are in Europe, as are 15 of the top 20, according to the International Congress and Convention Association (ICCA).
European Cities Marketing is a thought leader in the industry who is really helping to shape the future of travel and tourism in the region.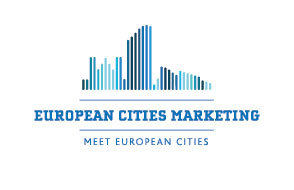 The rise in globalization means that industries around the world are becoming increasingly interconnected, and the travel and tourism industry is leading the way. Because of this, it is important for associations such as DMAI and ECM to work together to educate our members on the trends in international markets, and share a common message in promoting the value of our industry to the global economy.
This new collaborative agreement will open new opportunities for both organizations and their members, who share a common goal of promoting economic growth to destinations through travel and tourism.
How important do you consider building and protecting the destination brand, and to what extend can DMO influence this?
We recently completed research as the first phase of a landmark initiative entitled DestinationNEXT, which is intended to serve as a roadmap for the future of destination marketing. The outcome of that research was three transformational opportunities that were outlined for DMO: engaging consumers in the new marketplace, evolving the DMO business model, and building and protecting the destination brand.
Destinations can no longer be marketed as a collection of hotels, restaurants, attractions, and retail to be successful in the marketplace. Destinations are now as much an emotional and intellectual experience as they are a physical one. To be successful in today's global marketplace, destinations need leadership and management to not only deliver remarkable physical experiences, but to create and deliver a uniquely compelling brand essence that manifests at each visitor engagement point.
I believe DMOs have a great influence on this. But to do so effectively takes leadership and vision, as well as the ability to engage both internal and external audiences to develop the destination's future. This transforms the DMO role from tourism transaction broker between the marketplace and the industry to one of destination manager synthesizing the needs of the community, the marketplace, and the industry into a rich destination experience.
In an ultra-connected, online society, why do we (still) need DMOs?
DMOs have been in business for more than 100 years, rooted in the principle that the whole is greater than the sum of the parts. For communities focused on benefiting from the visitor economy, an organized and collective approach to the market is the most effective and efficient way forward.
DMOs are dynamic networks that play a unique role in the tourism ecosystem. No other organized force, including technology companies, can make claim to the level of intimate and personalized local knowledge, passion for place, and connectors of people and businesses.
Which social/news media do you follow for destination marketing and branding insights and updates?
Skift (skift.com) has done a remarkable job of highlighting trends and case studies in our industry. As meetings and conventions continue to be a big focus for hundreds of cities, I try to stay on top of the many media outlets there produced by partner organizations in the meetings sector. I'm also lucky to be plugged into our network of global DMOs to hear first-hand what is happening and changing in our industry.
Your favorite destination branding/marketing book in 2014/15?
Global Destination BrandScience by Duane E. Knapp
Book description: Destination Brand expert and Fortune 500 advisor Duane Knapp presents Global Destination BrandScience, a science that can be applied to any communities' destination marketing organization, city, county, country, convention and visitor's bureau, chamber of commerce, port authority, as well as hotels, restaurants, cruise lines or attractions that desire to provide the most valued experience in their customers' minds.
The fundamental philosophy behind Global Destination BrandScience is a comprehensive four-step process and disciplined strategy for brand success; a "Strategy for a Genuine Brand".
It is focused on guiding organizations to become a "one of a kind" Genuine Brand as opposed to simply improving marketing messages, therefore being perceived by its target audience as distinctive and providing a competitive advantage.
Do you think destination marketing can be a valuable tool for the sustainable development of cities and regions? How?
I unquestionably do. Travel and tourism now accounts for 9% of the world's GDP and accounts for 1 in 11 jobs in the global workforce. An ever increasing number of destinations have opened up and invested in tourism, turning tourism into a key driver of socio-economic progress through export revenues, the creation of jobs and enterprises, and infrastructure development.
And the economic impact that tourism has on developing countries is even greater than that on developed nations. According to the UNWTO in its 2011 study, "Tourism and Poverty Alleviation," tourism is one of the top two sources of export earnings in nearly half of the world's least developed countries and can even account for over 25% of their GDP in some.
In short, tourism is a big business. Thoughtfully developed, it is also, by almost any measure, an environmentally and culturally friendly industry. More importantly, it helps to preserve natural resources that might otherwise be depleted, and can help restore resources that have been degraded, by giving them economic value as recreational assets and visitor attractions.
Tourism is unique in so many other ways. In most countries you'll find the most interesting and unique attractions (such as indigenous culture, wildlife, and nature reserves) are nearly always located in rural areas, where poverty is often the greatest, and the most difficult to address. This presents incredible opportunities for tourism to contribute to both the economic development and conservation of a destination.
Thank you, Michael.
Learn more about Michael Gehrisch and Destination Marketing Association International on destinationmarketing.org or connect with him on LinkedIn.
---
Enjoyed our interview with Michael Gehrisch, former President of Destination Marketing International (DMAI)? Spread the word!