Christof Biggeleben in this interview talks about city brands, history, country branding, sports events and the image of Germany, Bavaria and Berlin.
Learn about:
How place brand campaigns are intense, full of adrenaline, and also an intellectual challenge;

Why place branding

is always campaigning;
Why good storytelling is key for place branding;
How politicians influence place branding work;
The impact of major events, such as a World Cup, on nation branding;
Which place branding campaigns he is most proud of;
Germany's current place brand and international image.
---
Christof, what brought you to place branding?
Place- or nation brand campaigns are the most exciting tasks that you can have in an agency. Place brand campaigns are intense, full of adrenaline, and also an intellectual challenge: how to describe a country – in three words? It is simply fascinating to have the opportunity to change the image of an entire country or region through communication.
For me, place branding is the premier league of communication.
What role does campaigning play in the branding of places, like countries or regions?
Actually, place branding is always campaigning. One cannot exist without the other. Especially at the beginning of a place branding process, there is always a campaign. That is why we as campaigners are actually something like the place brand makers.
Imagine you'd have to design a 2-day workshop for emerging place branding professionals: what would it look like?
I would start with Germany's 19th Century master storytellers, the Brothers Grimm. If anything, place branding is about good storytelling. People memorize good stories, not numbers or facts. Then I'd teach them about campaigns as the way to get the stories into people's minds.
On Day Two, I would ask participants to look for the central theme of their country or city. A key challenge in place branding is how to get to the point, to extract and express the essence of a place. All in all, the workshop would be a good mix of theory, practice and specific cases.
What role do a city's business leaders play with regard to place brands, for example in Berlin?
Business leaders can be the heads that represent a location. Just think of Facebook's Mark Zuckerberg and the founders of Google, who stand for the Silicon Valley, and thus for a particular way of life.
In Berlin, we had something like this about 100 years ago. Until WW2, Berlin was the "electropolis", the city of industrial giants like Siemens and AEG. And Carl Friedrich von Siemens took public roles as head of Siemens.
Nowadays, industry associations and chambers of commerce tend to act as public face for a location.
How do political leaders influence the success of place branding initiatives?
A false political gesture can ruin the work of years. Therefore, politicians have a special responsibility. But a proper political gesture by implication can also achieve more than a million-dollar campaign ever could.
You only have to think of the famous genuflection of former German Chancellor Willy Brandt in front of the memorial of the Warsaw Ghetto. No campaign in the world could have unfolded this positive international impact. This gesture was priceless for the image of the then still young Federal Republic of Germany.
Which is more influential for nation brands: public diplomacy or mayor events, such as Olympic Games and World Championships?
Public diplomacy will always only reach specific audiences, namely political and media elites. It hardly reaches the masses. The most successful are image campaigns that also function as destination marketing, such as the 100% Pure New Zealand campaign. This blend of "Lord of the Rings" and nature has been an instant hit in Germany.
Major events, such as a World Cup, are crucial in nation branding because they give people an idea of the host country, beyond stereotypes.
After the 2006 World Cup, perceptions of Germany in the UK, for instance, completely changed. Never since the triumph of the English and Prussians over French emperor Napoleon at Waterloo has Germany received such positive media coverage in the UK.
The crucial point is to create larger place branding campaigns around those sporting events, to make sure that there are spin-off effects which benefit other areas, such as economy, society, art and culture, and tourism.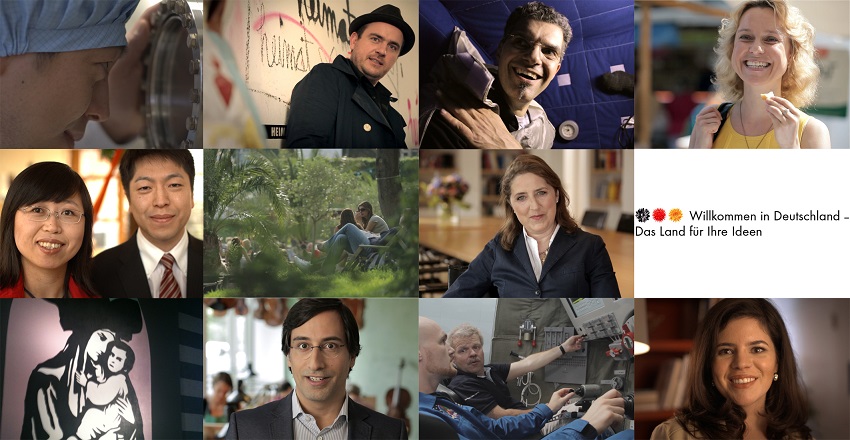 Which place branding campaigns are you most proud of?
In 2005-2006 I led the project "365 places in the Land of Ideas", which was part of the country branding campaign "Germany – Land of Ideas" rolled out during the FIFA Wold Cup in 2006.
Every day we had a different event somewhere in Germany – even on New Year's Eve and Christmas. I am still pleased that we managed to pull the project off. It was so successful that the project was continued until 2012.
Then there is our current campaign "Simply Saxony" for the German State of Saxony. Our Dresden team managed to both mobilize the Saxons and to improve the image of the federal state.
Moreover, I am really proud of our campaign "Welcome dahoam" [welcome home] for the State of Bavaria in the context of the G7-Summit in June 2015. The Munich team did a fantastic job during the last months.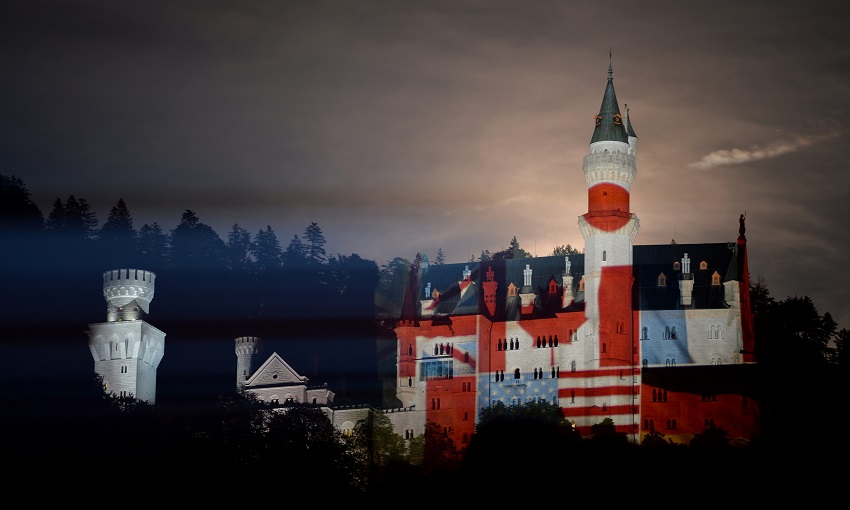 Your impressions from the recent G7-Summit in Germany?
From a campaigner's perspective, the summit was a battle of pictures – and pure adrenaline. We all wanted to create lasting impressions: the NGO, protestors, government agencies, and our team for Bavaria.
History will tell what will be remembered: Obama drinking non-alcoholic wheat beer, the balloon-heads of the G7-leaders, or our illumination of Neuschwanstein Castle. For the place brands of Bavaria and Germany, those days delivered perfect pictures.
Your thoughts on Germany's current place brand and international image?
The international reputation of the country has never been better in German history. A Polish Foreign Minister saying that he wishes more, not less German involvement is a little miracle for me as a trained historian, and it is an absolute and very positive turning point in the international perception of Germany.
Four events in particular paved the way for Germany's image change: The fall of the Berlin Wall in 1989, the wrapped Reichstag in 1995, the FIFA Soccer World Cup in 2006, and the resurgence of the brand Berlin in the last decade.
Suddenly Germany was no longer perceived as difficult, but easy. No longer just cars and machinery, but also colorful, loud, warm and emotional.
In addition, there is the quiet and confident nature of Germany's Chancellor Angela Merkel in these times of crisis. She radiates confidence – and not just nationally.
Which books would you recommend to place branding professionals?
Right now I am especially interested in books that deal with nation-building processes of the 19th century. Often it was purely storytelling, that led to national identities. From these processes one can learn much for the practice of place branding.
A couple of books that I would recommend are Benedict Anderson's Imagined Communities and Eric Hobsbawn and Terence Ranger's Invention of Tradition.
Hagen Schulze's States, Nations and Nationalism is still the best work on the topic of nation building.
Thank you, Christof.
---
Enjoyed our interview with Christof Biggeleben? Spread the word!