With so much focus on cities and countries, regions sometimes don't get the amount of attention they deserve and desire. Regional branding is the way to change it. But how does it work in practice? To find out, we caught up with Gieri Spescha from Quant AG, who leads the Brand Graubuenden team with headquarters in the picturesque alpine village of Flims in Eastern Switzerland.
Regional branding: what is it all about – why should states or "cantons" engage with it?

It is not only destinations or entire countries that are in competition, but also regions (or in our case cantons). The mountain canton of Graubünden is in competition with other Alpine regions such as Valais, Vorarlberg, Tyrol or South Tyrol; but also with more urban regions such as St. Gallen and Baden-Württemberg in south-east Germany, among others.
We are in competition for customers and guests, but also for talents and companies. By means of brand strategies, a region can position itself in a way that differentiates it from its competitors in these highly competitive markets.
What are your objectives at Brand Graubünden?
The graubünden brand positions itself at the interface of nature, culture and progress as a "progressive province" (Matthias Horx, Zukunftsinstitut).
With the means of the brand – perception, profile, communication – we want to make a contribution to securing jobs, to (higher) added value and to growth in favour of the working and living environment of the Grisons. Ultimately, all activities must contribute to benefiting the Graubünden location.
While brand agencies can come up with a strategy and bring stakeholders together, it is mostly up to a region's businesses and individuals to "live" the brand promise in everyday life. How do you engage them and make sure they are confident and happy to be brand ambassadors?
Graubünden sees itself as a value-oriented quality brand. The brand's core values of "true", "beneficial" and "far-sighted" were consciously developed together with a wide range of stakeholders from business, tourism, culture, education and society. In this sense, they also reflect an attitude with which we Grisonians should be able to identify.
We are in constant dialogue with our partners and licensees through various channels. Our advertising icons (and ambassadors), the talking ibexes "Gian" and "Giachen", which enjoy great popularity not only in the target market but also in the Grisons itself, make a contribution to identification with the brand that should not be underestimated.
Below a recent spot featuring Graubuenden brand ambassadors Gian and Giachen (you can switch to your preferred subtitle language in the video settings)
Which aspects of managing a regional brand organization, such as Brand Graubuenden do you find the most challenging?
One of the brand's greatest strengths – the proverbial diversity of the outstanding services it combines – is also a great challenge: how to bring all these many facets together under one roof and how to succeed in getting people to commit to the common path in such a way that particular interests take a back seat?
Seen in this light, branding has a lot to do with convincing stakeholders and maintaining constant dialogue with them.
Pristine environments and healthy, happy rural communities are an important part of what Graubuenden stands for as a tourism destination. How do you encourage or promote sustainability as a way to support the brand promise?
The graubünden brand is committed to sustainability, which is expressed in its vision, mission and core values. The balance between economic, ecological and social needs and interests is part of the brand's DNA and can also be found in the brand's thematic areas – most obviously in the "brutally local" theme.
Through graubündenVIVA we further develop the local food system, focus on regionality and promote conscious enjoyment. In times of the coronavirus and the subsequent departure from the globalisation mantra, we believe that this strategic direction in our positioning has enormous potential.
Calin Hertioga in his recent interview praised Grisons for its brand focus on the present and future, appealing to young, working people as a lifestyle destination, beyond classic tourism. Is this the positioning you are aiming for?
Of course, the positive perception of the region is based on its traditional history and character as a classic alpine holiday destination. Thanks to its high quality of life and recreation, its central location between Munich, Zurich and Milan, and its innovative educational and business landscape, Graubünden is also becoming attractive for younger target groups who have so far received little attention. Following the motto: work where you want to live.
We are now seizing the advantages of our region's positive image, going beyond destination branding by putting a stronger focus on talent attraction.
Briefly, how has the branding of Graubuenden evolved over time?
The origins of the graubünden brand lie in the late 1990s. In view of the increasing competition among regions and a stagnation in tourism development, the business associations suggested that a brand strategy should be developed and pursued that included services beyond tourism. This was the birth of the regional brand graubünden.
Over the years, more and more partners and users from various sectors joined in, and the brand communication was launched – among others with the two talking ibexes "Gian and Giachen" – and the strategy was continuously developed further.
Today, our place branding focus is on communicating the expanded range of services we offer – using the graubünden brand as a tool for positioning the region as the ideal location for talent, businesses and visitors.
The coronavirus pandemic has become a massive challenge for the tourism industry in particular, illustrating how unsustainable it is in most parts. How can DMOs or regional branding agencies like Brand Graubuenden seize this time of crisis and help communities to turn it into an opportunity, perhaps by means of fostering innovation and imagination?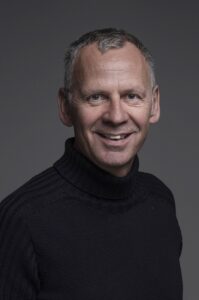 There is no doubt that the coronavirus has serious effects and consequences for tourism, as for most industries. But we also see many opportunities and new possibilities for the time after that.
For one, domestic tourism is becoming even more important. Authentic experiences are in greater demand and lived regionalism in many different facets is becoming a competitive factor.
Graubünden has the best prerequisites to provide convincing answers to the changing needs of guests and customers, and to match their newly adjusted values.
Moreover, the tourism industry in Switzerland has already proven its high resistance to crises and its innovation strength, having had to deal, for example, with the Euro/Swiss franc currency shock which made the destination very expensive for visitors from neighboring countries like Germany.
I am convinced that Switzerland's tourism businesses and destinations will use these virtues successfully and will be back on their feed soon, following the immediate crisis (lockdown) phase.
Thank you, Gieri.
Visit the Graubuenden Content Hub, the special section on Brand Graubuenden (currently only available in German) or www.arbeiten-in-graubuenden.ch (in German) which addresses talent interested in working in the region.