With more and more people moving to cities in hope of a better life, 'urban' will be a key focus for the 21st century. City managers and marketers are charged with the task to attract talent, investors, residents and visitors, while at the same time creating and maintaining a sense of place, a healthy community and portraying an image of their city residents can identify with.
In this short history of city branding research and practice, Amelia Green reflects on research findings linked to the historic development of city branding: a concept that might not have been called as such, but which has been around for centuries.

Amelia, what motivated you to write this article on city branding?
Initially, we observed a contrast between the underlying philosophies and assumptions of recent city branding research and contemporary city brand management practice. Early in 2015, researchers were beginning to push the boundaries of traditional branding theories while embracing the notion that multiple stakeholders such as residents, tourists and investors co-create city brands.
However, emphasis on promotion, logos and slogans in city branding practice suggested a superficial brand focus and an implicit assumption that city brand management involves designing and enforcing idealistic versions of the city from 'above'.
The broad philosophies and assumptions that underpin branding research and practice do not develop 'over night' in a vacuum devoid of social, cultural, political, economic and technological factors. Therefore, we identified the need to understand how the apparent disconnect between research and practice came to be.
What are the key findings?
By delineating the evolutionary path of city branding research and practice, the article provides a basis for greater mutual understanding between researchers and practitioners.
The article presents three key findings:
Age can be deceiving
City branding practice has evolved over five overlapping waves. The underlying assumptions of each wave shape the next in a developmental fashion.
Commencing before the nineteenth century, the first wave of primitive city branding is based, most fundamentally, on the philosophy that formal governments and various members of the urban elite such as landowners and aristocrats control urban space. Techniques such as selective portrayal of cities in maps and official proclamations suggest these powerful groups assumed that shaping how people perceive the city could help to advance their interests.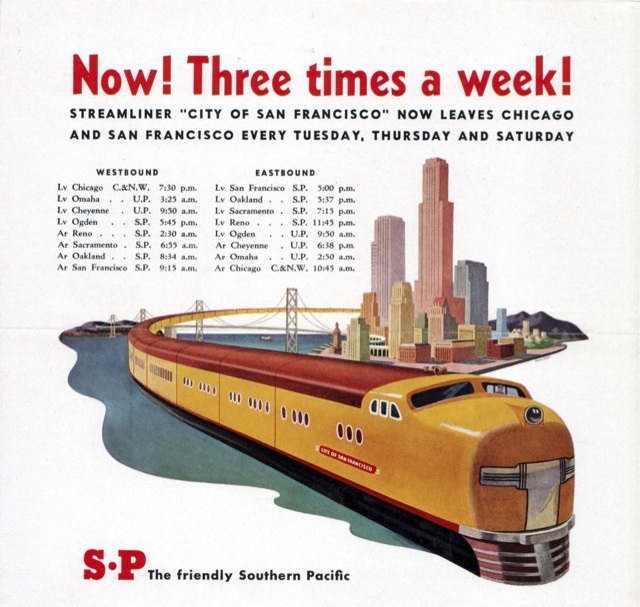 The second wave of boosterish city branding practice developed between the nineteenth century and the late twentieth century. Governments and the urban elite remained the dominant players but this wave is also underpinned by an assumption that cities must design and promote, by whatever means possible, an identity (e.g. the 'industrial city') that appeals to particular audiences such as workers, visitors and investors.
The rise of entrepreneurial or 'business-like' urban governance around the 1970s stimulated a third wave of city branding practice. An assumption that the city's image holds the key to prosperous urban futures stimulated even greater focus on promotion, although large-scale redevelopment projects and mega-events also became part of the city branding toolbox.
Around the late 1980s, city branding groups began to embrace somewhat more formalised marketing philosophies. Customer orientation appears to exert the greatest influence on this fourth wave with city promotion, and the city itself, increasingly designed around the needs and desires of target audiences such as service industry workers and tourists.
Explicit reference to the city's brand distinguishes the fifth and ongoing wave of practice that emerged around the year 2000. However, image-focused brand management techniques such as heavy promotion of slogans and logos still appear to dominate implementation of city 'branding' strategies.
Catching up with a centuries old practice
The philosophies and assumptions of city branding research have evolved considerably over four overlapping waves.
The first wave of city branding research published between the late 1980s and the year 2000 exhibits a sense of possibility. That is, while researchers supported the potential contribution of city marketing to urban place management, they also highlighted the challenge of implementing traditional marketing principles in this setting.
The second wave of research spanning the decade 2000­–2010 exhibits an implicit assumption that the similarities between cities and other branded entities, particularly organisations, permit application and adaptions of existing branding theories to cities.
However, the third wave that developed between 2005 and 2011 shifted focus to the unique aspects of city brands that necessitate major new theory development. This critical wave underscores the complexity, uncontrollability and ethical considerations of city branding.
In addition to acknowledging the complex, uncontrollable and ethically contentious nature of city branding, the fourth wave of progressive research that emerged around 2010 embraces a broader philosophy that multiple stakeholders co-create city brands. This current wave also advocates collaborative and participatory approaches to city brand management.
Closing the gap
The article also identifies three research areas that could contribute towards closing the gap between city branding theory and practice.
Firstly, understanding how non-marketer controlled factors such as education, the arts and word-of-mouth shape city brands could illuminate opportunities to foster the organic evolution of city brands.
Secondly, what does ethical and genuinely participatory city branding look like?
Thirdly, the article reinforces the importance of understanding what cities already mean to people given that city branding, in all its various forms (e.g. urban planning, flagship development, event management), essentially aims to adjust and enhance that existing meaning.
(How) has your view on city branding changed since you conducted the research presented in the article?
Our views have not changed as such. However, the increase of explicitly city-brand-focused strategies throughout the Eastern World continues to spark our interest in the evolution of city branding practice in the East more specifically.
Much of the literature reviewing early city branding practice that is accessible in English emphasizes the Western experience. Conducting a similar investigation focused particularly on the East could also help to explore if, and how, the assumptions underpinning practice in one context influence the other (and vice versa) over time. Such knowledge could be especially pertinent to professionals and consultancies operating across these contexts.
How has city branding practice evolved since your research?
City branding is a global field that never sleeps. However, an apparent increase in successful participatory and 'people' focused initiatives is worth highlighting. Local community developments such as Miami Marketta, a mixed-use cultural space that combines food markets, live music and resident-artists on the Gold Coast (Australia), are often lost in broad evaluations of practice.
The philosophies and initiatives of larger organizations such as the New York-based Project for Public Spaces also embody the logic of participatory city brand management.
While the dominance of top-down and slogan-oriented practice prevents identification of an 'evolutionary shift' towards participatory city brand management, there is some movement in this direction around the world and on a range of scales.
Anything else you'd like to mention?
The article identifies broad shifts in the philosophies and assumptions underpinning research and practice. The waves that tend to cluster around each shift are not discrete phases. Further, the ethos of each wave can manifest for some time in different forms.
Various extensions of the critical perspectives that gained momentum within city branding research in 2005 exemplify this point (see Hayden & Sevin, 2012; Larsen, 2014; Medway et al., 2015; Muratovski, 2012 for example).
More specifically in terms of the theory-practice gap, an enduring critical lens could help to continually redirect researchers back to the broader practical implications and relevance of concepts and theories.
Citation
Green, A., Grace, D., & Perkins, H. (2016). City branding research and practice: An integrative review. Journal of Brand Management, 23(3), 252-272. doi: 10.1057/bm.2016.8
---
About the Authors
Amelia Green
is a PhD Candidate at Griffith University. She is interested in branding research and theory with a particular emphasis on brand meaning, culture, consumption and the city branding context. Her current research embraces a multidisciplinary approach to city brands and a range of qualitative research methods. Amelia has published in the fields of green events, sustainability, fashion brand management and brand authenticity.
Website, LinkedIn, Academia, Google Scholar
Debra Grace

holds a Bachelor of Business with Honours in Marketing and Management and a PhD in Marketing. Her research and teaching interests lie within the services marketing, branding and consumer behaviour areas. She has numerous publications within top international journals such as Journal of Retailing, Journal of Service Research, Journal of Services Marketing, European Journal of Marketing, Journal of Retailing and Consumer Services and many more.
Helen Perkins
holds a Bachelor of Business, a Bachelor of Psychology (Honours), and PhD in Social Psychology.  She is interested in multidisciplinary research on: sustainable lifestyles and well-being, including connectedness between people and their environment; intrinsic motivation and behaviour; and the determinants of people's preferences for particular tourism destinations. Helen has published her research in a number of high quality peer reviewed international journals.
---
Enjoyed this research insight into the history of city branding research and practice? Spread the word!