Sustainability, liveability and connectivity are the themes for the third Place Management and Branding Conference in Poznan (Poland) 6-8 May 2015. Organized by the Institute of Place Management, in collaboration with Poznan University of Economics, Manchester Metropolitan University and the Stockholm Business School, the conference programme (just published, see link below) reads like a who is who of place branding researchers.
Here are our picks of sessions not to be missed.
Sessions on Sustainability and Place Branding:
In his opening speech, Simon Quin, founding director of the Institute of Place Management, will look at the importance of sustainability, liveability and connectivity as ultimate goals of place branding and management.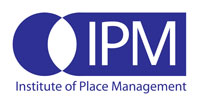 Hanne Kroger, Sheela Agarwal, Mark Leenders and Phil Megicks will present their research on The Impact Of Sustainability In Collective Place Branding Strategies And Individual Place Identities On Place Performance.
The impact of sustainability considerations on place branding strategies is a topic we, at The Place Brand Observer, would love to hear more about.
Cathy Parker, Dominic Medway and Stuart Rope will talk about Place Marketing And Rubbish: How Litter Reduces Place Attitude. Litter can have surprising effects on visitors' attitudes towards a destination – not just in terms of aesthetics and comfort, but also as a way to connect with locals.
This is indeed a very good point. For instance, in 2002, we participated in a "don't be a tosser" campaign, helping cleaning up Bondi Beach in Sydney, Australia. A common cause and special bond with that place and its people – one of the most vivid memories from that Sydney visit.
Sessions by Researchers Featured on The Place Brand Observer: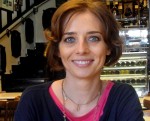 We also skimmed the programme for place branding researchers and practitioners featured in our interview series so far (and until the time of the conference), giving you a chance to read the interview first.
On day two, Magdalena Florek will present her paper with Jakub Gazda on The Role Of Traditional Products In Regions' Development In Poland – Bayesian Approach.
She will also present in a special session on Theory meets Practice on day three, together with Mihalis Kavaratzis and city branding professional Rosa Roma with insights from Barcelona.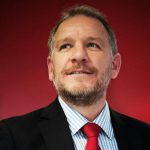 University of Lausanne PhD researcher Renaud Vuignier will talk about Place Marketing By Public Administrations: The Case Of The Swiss Cantons And Their Potential Place Brands.
Juan Carlos Belloso and Robert Govers will participate as session chairs. If you haven't yet, read those interviews – we've learned so much from their interview answers, professional experience and thoughts.
A special shout out to Eduardo Oliveira, known by most of us for his useful tweets on place branding and his insightful blog posts. Eduardo is presenting on The 'Place' Of Place Branding In Spatial Development Plans, Strategies And Policies For Portugal 2014-2020.
And what better way to finish this conference than by visiting the Poznan Croissant Museum!