Magdalena Florek, Vice Chairman at the International Place Branding Association, co-founder of the Best Place European Place Marketing Institute and Associate Professor at the Poznan University of Economics, in this interview shares her thoughts on city marketing, destination branding and country reputation.
Learn about:
How marketing goals tend to be unskillfully set and loosely defined;

The difference between place branding, place marketing and

place management, and why they are all interconnected;
The key issues with measuring place brand equity and the success of place marketing initiatives;
Why implementation is the most difficult phase of the place marketing process;
The current state of place marketing in Poland and other Central/Eastern European countries;
How and where to find suitable place branding specialists.
---
Magdalena, a few words on your current work and professional background?
I received my Ph.D. and post-doctoral degree in Management and Marketing. Since completion of master studies, my main focus has been place marketing, a novelty in Poland over a decade ago.
I started working on small projects which were the first attempts at implementing the marketing concept to places. These projects were often experimental and from today's perspective, not very sophisticated.
My current focus is on the development of place marketing frameworks and solutions that are useful both for academics and practitioners.
Recently my main interest has been place brand equity as a tool to measure place branding performance, as well as place attachment. I have also rekindled my interest in the place-of-origin effect in my search for other perspectives of this phenomena. I have been invariably interested in the broadly defined place brand management.
Why did you establish the European Best Place Marketing Institute in Poland?
My two colleagues and I had identified a need for education and for propagating a marketing approach to managing places in Central and Eastern Europe.
We also established the Institute as a means to support professional place brand creation. Therefore, we are kind of a think-and-do-thank, which combines knowledge development and professional skills. "Place management for development" is how we understand the Institute's role.
How does the Institute help place branding and marketing professionals?
We organize or co-organize conferences, discussions, workshops, public and dedicated training sessions for interested parties. Quite regularly, we publish reports on place marketing development and reports on the research and analyses we conduct.
Very frequently, our experts deliver speeches at conferences and are covered by the media, popularizing place marketing. We also work on marketing programmes for cities and regions, matching partners for specific projects, and share good practice by presenting case studies. As much as possible, we meet with experts to exchange opinions and experiences.
To date, our most challenging venture has been the organization of the first Poznań Best Place Summit, a meeting of Best Place experts and guests, with animated discussions about the condition and future of place marketing. The meeting resulted in a report available on our website.
How does the Institute help local governments in achieving their goals (and from your experience, which are their priority goals)?
We strive to provide education in various forms and to assist development of local strategies. We have also published our first book: a practical guide to place promotion strategy with solid theoretical bases (in Polish).
While this kind of place strategy enjoys the biggest popularity in Poland, numerous mistakes are still made. When it comes to the goals, those included in local growth strategies tend to pertain to sustainable development and the inhabitants' welfare.
Unfortunately, marketing goals tend to be unskillfully set and defined; they are identified on a very general level or, quite the opposite, they are related to operational issues. This is why we also try to support local governments in identifying the assets and the environment properly and in setting marketing goals.
Local governments are faced with the problem of translating their primary development goals into marketing goals.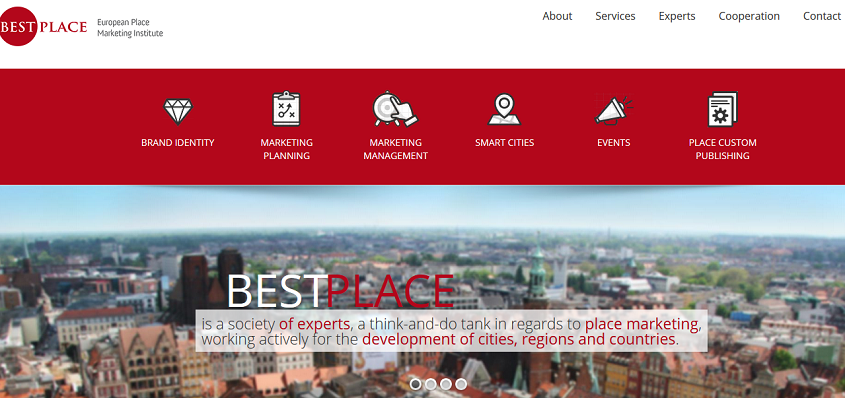 Why did you choose "Sustainability, liveability and connectivity" as the title for the Place Management Conference in Poznan, 2015?
This decision was made jointly by the organizers of the conference. We were looking for a subject combining our present knowledge and practice of the conflicting pressures of global forces with a need to pursue sustainability outcomes.
The overlapping interests and needs of different place stakeholders, such as residents, place users, tourists and companies, provide room for conflicts.
While contemporary society is regarded as increasingly connected, the cohabitation of multiple types of these stakeholders poses a challenge to the pursuit of sustainability.
In my opinion, now is the right moment to discuss these phenomena, bearing in mind the global and local external conditionings, and considering trends in consumer behaviour and place management.
As an academic, what fascinates you about place marketing as research topic?
To me, the most fascinating part of place marketing is the fact that it relates to a living system: places. This open and constantly changing system poses a great challenge as a branding subject and it is hard to provide it with a framework. What is more, in this case it is difficult to adapt already recognised solutions.
Equally fascinating is the interdisciplinary nature of place marketing, which touches upon numerous disciplines like geography, urbanism, architecture, economics, tourism, planning and development, sociology, etc.
Foremost, place branding and marketing as research areas are simply very needed by places and the people who want to live better lives in these places.
In your view, what is the difference between place marketing, place branding and place management?
I see the three areas as interconnected. Place management relates to place development in the broadest sense, pertaining to all the aspects of place existence over time. Place marketing is one of the approaches to developing and managing a place, according to marketing philosophy. Brands assist in marketing places.
Place branding is a process of designing, planning, building and communicating a place brand with reference to its identity in order to achieve the desired image.
Place brand management is a process of maintaining, modifying and developing brands over time with the goal of maintaining the desired associations with the brand imprinted in the audience's minds.
But in the discussion about the difference, relations and dependence between place marketing and place branding in general, one should note that these two terms are getting increasingly closer. Experience indicates that a complex marketing approach focuses on the idea of a brand and as such it is hard to separate them.
In my opinion, branding is part of marketing, while marketing is a place management philosophy.
Your key insights from your time as senior lecturer at the University of Otago in New Zealand?
It was my first experience of lecturing abroad, in an environment of international academic teachers and students. I was educated in demanding East European schools where the students were expected to learn a lot and to have their knowledge tested on a regular basis.
In New Zealand, the approach to schooling is much more pragmatic and simply easier, while contacts with the students are less formal. I think that my time there has affected the way I conduct classes with my students.
On the other hand, from a marketing perspective, I was delighted at the prospect of organizing tourist information points and tourist information in general. This made me realize how much "technical" efforts may impact the perception of a place and tourists' satisfaction.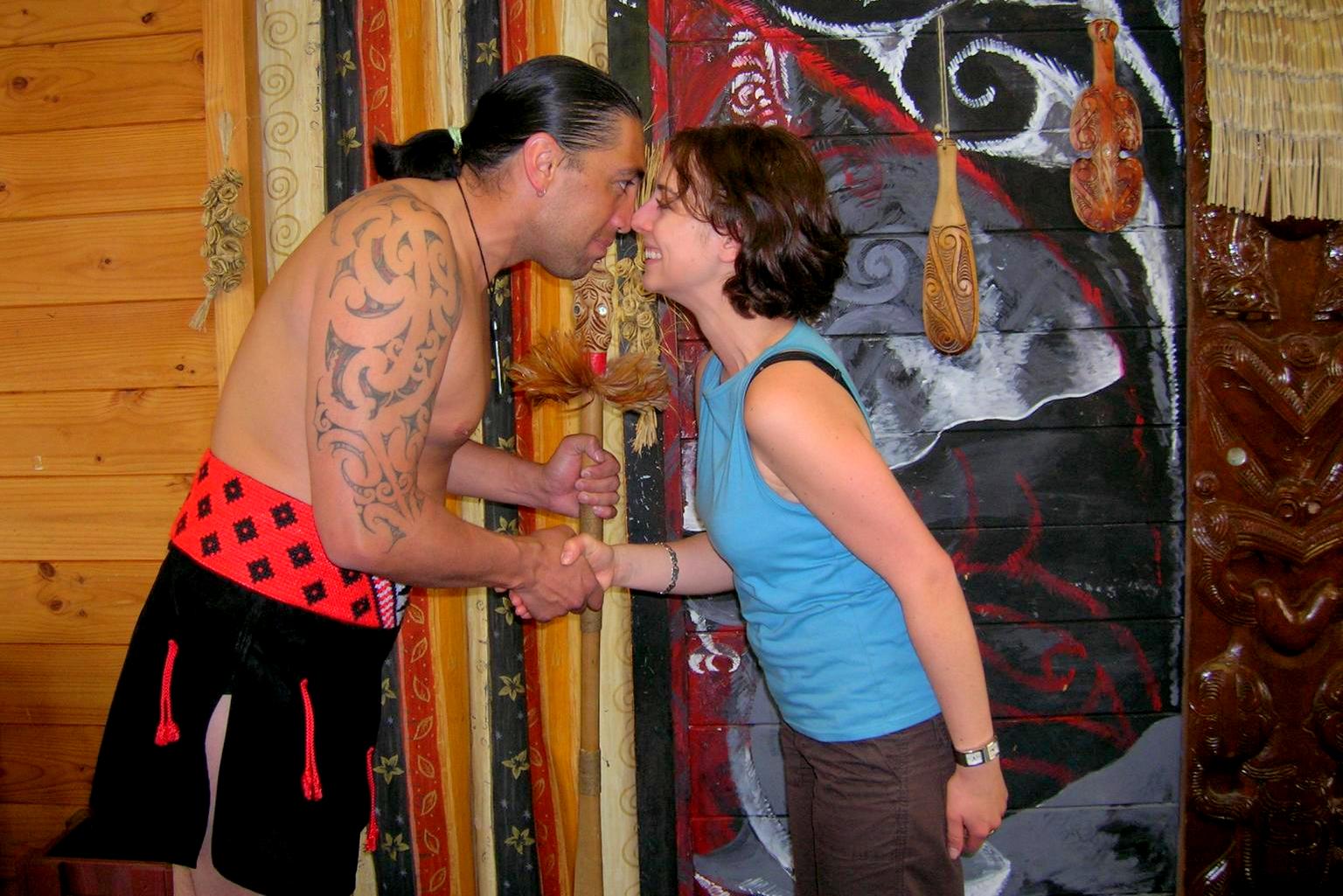 Your most memorable moment as Fulbright scholar at Northwestern University's Kellog School of Management (USA)?
Of course, there were many; I found the time there very productive and inspiring in many ways. However, I cherish most the moments when I met the authors of the most famous book on place marketing at that time, namely Professor Kotler, Professor Rein and Professor Haider. They were very open and friendly, and gave me interesting insights into the discipline.
Meeting them, even observing their styles of work, proved very valuable. I still have copies of the books with their dedications and wishes; I must say, the wishes gradually come true.
Your thoughts on the current state of place marketing in Poland and other Central/Eastern European countries?
In my opinion, in Poland place marketing has made a name for itself; there is considerable awareness of the potential benefits. The level of building strategies and plans is also high but there are a growing number of people in the industry who observe place marketing and can take a critical look.
On the other hand, stakeholders tend to misunderstand the idea and the rules of building place brands, especially in small towns, however they are interested in the subject. There is not enough money to prepare good strategies, let alone implement them or monitor their effects.
This is why slowly and not without problems, public-private partnerships have emerged and are regarded as a promising way forward. Often, their implementation poses problems due to their dependence on the decisions of individuals, political establishments or ambitions of private institutions.
It often happens that a good brand strategy ends up in a clerk's desk drawer. As a result, what I can see is a serious discrepancy between professional projects on a European level and single, amateur ventures in Poland. I have also noticed that in the other countries of Central and Eastern Europe, these problems are even more acute.
Your view on Poland's reputation and country brand?
Poland is an exceptional example of a brand which could have become very successful at some point. As the leader of system transformation in Central and Eastern Europe, awareness of the place "Poland" was very high.
In my opinion, this opportunity was not embraced; in many areas (art, tourism, business etc.) informed building up of the country's reputation and its importance was a very slow process. Lack of coordination led to a situation where many entities made attempts at building up Poland brand single-handedly, according to their domains.
Now we are trying to close the gap, yet all the time I witness lack of willingness to coordinate the efforts which could intensify the process. While the image of Poland is improving (personal experiences play an important role here), we are still perceived through historical stereotypes.
What we need is more intense communication of the latest developments and of what makes Poland unique. The problem may stem from Poles' nature: strong personalities, not confident enough about our possibilities and opportunities.
Your advice for city and regional authorities how and where to find suitable place branding specialists?
Try to find experts with first-hand experience in place branding projects, even if those projects have failed. Chances are they already know what barriers to expect when subsequent projects are launched.
There is a large group of incompetent people in the market who try to impress by being intuitive or spectacular. Place marketing is not about creating a magnificent show but about effects, which means that it requires a long-term perspective.
A good expert examines carefully the conditions and realistic internal and external possibilities before starting work; he or she can define the coveted results. Specialists who have a "catchy" idea for a place identity and are on the lookout for the place where it could be applied, play with the hopes of people who want to make their place a better one.
How can marketing help the sustainable development of places?
In my opinion, like no other approach, place marketing is suitable for sustainable development of places. More recently, attention in place development has shifted to human development, with emphasis placed on values like security and well-being of society.
The number of components of 'sustainable development' makes it hard to distinguish it from 'development' in the context of places, since local policymakers now tend to refer to sustainable development by default.
If sustainable development involves a broad view of social, environmental and economic outcomes; a long-term perspective (concerning the interests and rights of the future generations as well as the contemporaries) and an inclusive approach to action which recognises the need for all people to be involved in the decisions affecting their lives, it naturally corresponds with the elements of the place marketing approach.
Your advice to young professionals or graduates eager to get a foot into the place branding and marketing profession?
This is anything but an easy research area, requiring an inter-disciplinary approach and flexible thinking and acting. Cooperation with place managers and stakeholders tends to be difficult if not altogether frustrating. Having said that, I must admit that this job can be very rewarding, broadening your horizons and offering various outlooks on people and their environment.
Thank you, Magdalena.
Connect with Magdalena Florek on LinkedIn or learn more about the Best Place Institute.
---
Enjoyed our interview with Magdalena Florek on place marketing, city branding and Brand Poland? Spread the word!