Hila Oren, founder and CEO of Tel Aviv Global, in this interview shares her experience of directing a strategic task force to elevate Tel Aviv's international positioning as Israel's Global City and promoting and marketing its city tourism.
Learn about:
Why you cannot brand a city without playing an active role making the city;
Why partnerships and coalitions are the key to success in place branding;
How Tel Aviv achieved its current level of brand awareness and recognition;
How to deal with country reputation threatening to negatively affect the

city brand;

What it means to be a smart city;
How Tel Aviv is planning to become one of the world's 20 leading global cities;
The best way to measure the success of city branding initiatives.
---
Hila, what fascinates you most about city branding?
I am fascinated by the correlation between city branding and city making. Both are intertwined – you cannot brand a city without playing an active role making the city. And by making a city you play a key role in its branding. You are faced with the challenge of identifying the city's unique selling proposition (USP), and the need to ease tensions between different city stakeholders, industries and competing propositions.
What does place branding mean to you?
To me place branding means taking a place through the process of evolving from a place into a brand that incorporates the passion and desires of those who call this place home – those who make it the "place it is".
It is crucial for someone who manages place branding to create as many partnerships and coalitions as possible between representatives of the private and public sectors, and between local and national players.
What role does place branding play for the city of Tel Aviv?
The city of Tel Aviv is still comparatively small, although it has become a global hub over recent years. Place branding gives us the opportunity to focus on our strengths (the Nonstop City and the Startup City) and to become a global player by leveraging them. Our USP and place branding efforts for the city of Tel Aviv have allowed us to "put a foot in the door" and open Tel Aviv to the world, generating a multitude of international interest and activities in the city.
How did Tel Aviv achieve its current level of brand awareness and recognition?
Tel Aviv achieved its current level of brand awareness and recognition through an in-depth and all-inclusive strategic process. Our mayor charged us with a mission to develop Tel Aviv as a global city. The awareness and recognition of our city as a brand plays a key role in achieving this goal.
This process is part of an ongoing dynamic of brand awareness that began the very day Tel Aviv was founded in 1909 as the world's first Hebrew city, its marketing and advertising as a "nonstop city" from 1989 on, and the international recognition of Tel Aviv as "the white city" when UNESCO declared it a world heritage site. In 2009, Tel Aviv made waves through the celebration of its centennial anniversary – and now as the Startup city.
Only in 2012 did we finally identify entrepreneurship as our main USP, although in a sense it has been obvious all along: Tel Aviv was a startup city from the very first day, when the city was founded by 66 entrepreneurial families who gathered on the sand dunes outside of Jaffa to establish what at the time they declared would be "the New York of the Middle East".
Innovation and entrepreneurship are the DNA of the city and our job is to identify that DNA and leverage it into the city's USP.
What is the best way to measure the success of city branding initiatives?
The best way to measure the success of city branding is by:
1. Observing the residents and understanding how much they relate to the brand as part of their identity.
2 Getting the attention from early adopters who understand that the city is becoming trendier.
3. Getting entrepreneurs' interests in investing in the city by local entrepreneurs and the place's energy.
To what extent does country reputation (e.g. Israel) influence the success of a city brand (e.g. Tel Aviv)?
Tel Aviv is part of Israel. We are proud to be Israelis. What we do is simply use this smartly – in places in which being connected to the Israel brand can "buy us extra points", we use the country brand. And where this might create negative connotations, we use the Tel Aviv brand to go "Beyond the Conflict".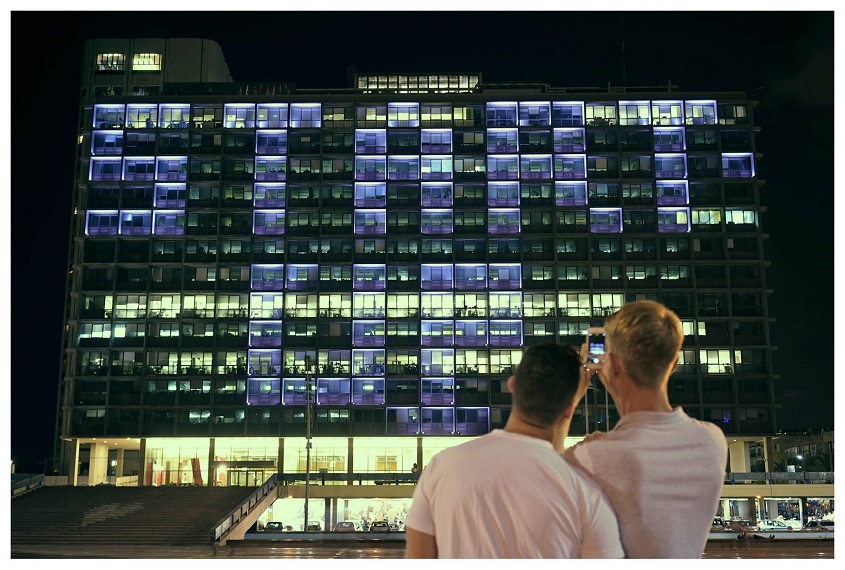 Which accomplishment during your last five years as head of Tel Aviv Global are you most proud of?
I am mostly proud of helping set Tel Aviv's reputation as a "Startup City", and having pushed the international acknowledgment of Tel Aviv as a "Smart City" at the "World's Smartest City Award" at the Barcelona Expo 2014.
What makes Tel Aviv a Smart City?
To us, being a smart city means engaging with our residents and putting people in the center.
What are the main challenges in managing the Tel Aviv brand strategically?
Tel Aviv is a city that is caught in the middle of the big conflict in the Middle East. And although we are managing its branding in an organized manner, with military operation on its borders, our plans can change fast. Tel Aviv is a city of constant challenges.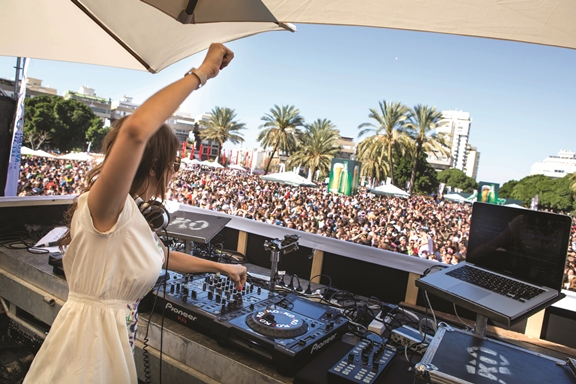 How could Tel Aviv become one of the leading 20 cities in the world?
In order for Tel Aviv to achieve its strategic goal and become one of the world's 20 leading global cities, we need to facilitate the city's global quantum leap, namely in three fields:
1. Managing the change – global standardization
The Municipality is promoting adoption of norms and methods to render itself and its services to global audiences and position itself at the forefront of global urban endeavors. We are gauging success in this sphere according to how many municipal departments incorporate global targets in their annual work plans, as well as global connectivity and recognition of our municipalities.
2. Greater Tel Aviv
In the eyes of a foreign visitor, Tel Aviv extends beyond its municipal boundaries and offers meaningful experiences in nearby cities as well. Pooling the assets of the neighboring cities creates a single, continuous urban domain for visitors and investors alike – Greater Tel Aviv.
3. Tel Aviv – the gateway to Israel's economy
Promoting Tel Aviv around the world as the gateway to Israel's economy and a brand that bypasses the existing regional conflict is viewed as a national interest by the Government of Israel. The Government is a partner to the undertaking, and considers Tel Aviv's prominent standing an asset that can contribute to the country's economy and image worldwide.
Economic growth stemming from international sources and foreign investments can help fund important national and social initiatives, both in Greater Tel Aviv and in other parts of the country.
How do you attract and retain entrepreneurial talent in Tel Aviv?
We have developed a startup residency program that attracts and assists global entrepreneurs to bring their talent to Tel Aviv. We assist them with all aspects of their decision and making it happen – from Visa assistance and accommodation to accessing Tel Aviv's startup ecosystem.
Thank you, Hila.
Connect with Hila Oren on LinkedIn or follow the work of Tel Aviv Global on Twitter, Instragram and Facebook.
---
Enjoyed our interview with Hila Oren on Tel Aviv city branding successes, challenges and strategies? Spread the word!