Talent attraction: access to skilled talent is increasingly becoming the key driver for economic growth and is no longer solemnly an employer branding challenge of the local businesses. No doubt, cities, regions and countries need to work actively with activities and services to attract and retain talent, especially those that do not possess the more 'organic' attraction factors that places like London, Paris, Silicon Valley or Berlin do, for example.
As discussed in the book Innovating Talent Attraction, there is a range of framework conditions and enablers that the place needs to work actively with in order to be attractive to talent, such as influencing policies (e.g. immigration, tax policy), political climate (e.g. creating awareness of the need to be open to labour immigration), accessibility (e.g. physical and digital infrastructure) and education and research (e.g. schools, universities, lifelong learning).
In addition, if you are a region trying to identify what to do in this field, categorising what Future Place Leadership call Talent Attraction Management in five different types of activities, might be helpful:
Talent attraction – such as marketing and recruitment activities
Talent reception – such as welcoming and soft landing activities
Talent integration – through social and professional networks, for example
Talent reputation – such as place and employer branding efforts and ambassador networks models
Management of ecosystem – stakeholder, network and project coordination
One key notion is that successful talent attraction and retention depend on actively working with all five aspects of the Talent Attraction Management model. Each step reinforces the following steps.
For example, the more effectively the attraction efforts are carried out, the more talents will need reception.
As a result, there is an aspect of expectations management too, meaning that marketing activities need to be truthful and create sound expectations in relation to the subsequent steps (reception and integration of the talents) to be successful.
In the same vein, the better the reception a person gets in the reception phase, the easier the integration will become in the subsequent phase. A positive reception and successful integration will help build the reputation of the place, as the talents will spread the word to friends and networks about its merits and qualities. The improved reputation will, in turn, make any attraction efforts easier and more successful.
Different stakeholders, such as public sector organisations, private employers and universities, typically carry out the four types of activities. In order to make sure that the region presents a coordinated and consistent marketing and service offer, management of the talent attraction ecosystem is also needed, as it forms the 'glue' that keeps the different parts of the TAM model together.
Having said that, countries, cities and regions can put emphasis on different steps where insufficiencies or weak links are identified. For example, a city may have a strong brand image and manage to attract a lot of talent without any proactive marketing efforts, but face difficulties welcoming or retaining them.
Stay tuned as we will uncover more specific activities from regions doing great talent branding and reception in upcoming posts.
---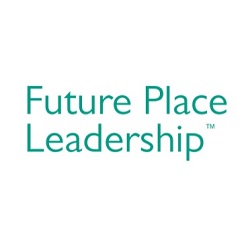 Written by Morten King-Grubert of the Nordic place management consultancy Future Place Leadership, specialists in talent attraction management. We've teamed up with Future Place Leadership to pick their brains for expert insights and advice which will help your city or region to successfully implement and execute initiatives aimed at attracting and retaining talent.
You have a question or would like to know more about attracting and retaining talent? Check Future Place Leadership's website on talent attraction or send us your message!