Gustavo Koniszczer in this interview discusses the development and measurement of country brands in South America and shares his experience gained as Managing Director of FutureBrand Spanish Latin America.

Learn about:
Why not all countries qualify as brands;
The FutureBrand Country Brand Index;
Which are the top five ingredients for a strong, successful country brand;
To what extent the actions of political and business leaders influence a place brander's work;
Which aspects of developing the country brand strategy for Peru (2009-2011) he found the most challenging;
His favorite place branding book this year.
---
Gustavo, when did you first come across the concept of country branding (or place branding in general)? Do you remember your initial thoughts?
When I was twelve or thirteen, living in Buenos Aires, I loved to send letters to foreign tourism offices, and waiting for weeks to receive colourful brochures and maps –something that internet nowadays provides instantly. I particularly remember those from Canada Tourism.
As I knew I wanted to study graphic design, I was fascinated by well designed communications, and in the specific case of Canada, the system created around the logo with the tiny flag on it was probably my first contact with a well developed country brand. By the way, that logo is still in use.
Years later, working in the professional branding field at FutureBrand, I started to get in contact with different country branding examples. My first impressions were very visual, and very linked to tourism.
Only after FutureBrand New York first released our CBI (Country Brand Index) in 2005, I started to see country branding as a comprehensive answer to the problem of building a country's image in a coordinated way.

Now with more than 15 years of experience as Managing Director of FutureBrand in Spanish Latin America, how much of that initial view is still there – what has changed?
In FutureBrand we start from the conviction that a brand is the sum of reputation and identity, which implies that brands must have a clear strategy, but at the same time they must look visually attractive and need to be well designed. This is a difficult balance to achieve.
What I've seen along these years and now more often is that some brands could fall in the risk of being too oriented to satisfy strategic definitions (although that's also a good sign, since it shows the maturity of our discipline), and less design-oriented (which is not good at all). Brands must be beautiful too!
Your thoughts on the latest edition of the Country Brand Index?
The nature of the first issues of our Country Brand Index always implied that countries with stronger perceptions and higher rank positions were also stronger country brands, and that all countries qualify as brands by default. But we had yet to explore the idea of a minimum threshold of perception strength determining the difference between a 'country' and a 'country brand'.
In the 2014 report, we set out to test the emerging hypothesis that not all countries qualify as brands.
From 10 measured Latin American countries, none passed the threshold (yet). But 5 out of those 10 (Puerto Rico, Costa Rica, Argentina, Peru and Mexico) proved to perform better as 'experience countries', which means that they have strong perceptions regarding heritage and culture, tourism and 'made in' (country of origin).
And the same happens with other highly recognised countries, such as Spain, which leads us to one of the research's main findings:
Awareness alone does not make a strong country brand.
In general, the South America region evokes positive associations with natural beauty, range of attractions, visit for holiday and historical points of interest. On the other hand, it arouses not so good or negative associations regarding political freedom, health & education, standard of living, advanced technology and state of infrastructure.
On another note, there is no doubt that the World Cup Brazil 2014 had a positive impact on awareness for Latin American countries, but as mentioned above and based on FutureBrand's findings, awareness alone does not make a country brand.
For instance, Mexico scored 80% for awareness but overall ranked #55. Other brands that benefited from the World Cup – in terms of awareness – include Costa Rica (#37), Argentina (#42), Brazil (#43), Chile (#46), Uruguay (#52) and Colombia (#63).
How does FutureBrand's Country Brand Index differ from other rankings, such as the Anholt-Gfk Roper Nation Brands Index?
The Country Brand Index has historically studied perceptions of up to 118 countries from around the world in the same way we measure consumer or corporate brands – ranking them according to strength of perception across association dimensions.
FutureBrand was among the pioneers of this approach, exploring the hypothesis that countries can also be understood as the sum of their identity and reputation. And, just like brands, strength or weakness of perception of a country can influence people's decisions to choose them as places to visit, live or invest in. This was assumed to provide a competitive advantage in a global market for tourism, education and investment, and to build evidence for proactive country brand management.
The 2014 Country Brand Index included 75 countries and determined that only 22 qualify as 'country brands' by our measures. By this, we mean that people have strong, balanced perceptions of the country across our six dimensions relating to 'status' and 'experience'.
In other words, they perceive it equally strong in aspects relating to quality of life, values and business, as they do for its culture, history, tourism and 'made in' expertise.
The Nation Brands Index measures perceptions of 50 countries and is based on different dimensions and attributes. While both indices have similarities, they differ in terms of methodology and – consequently – results.
A country's destination branding being the most visible part of its broader nation branding (incl. country-of-origin), to what extent do the actions of political and business leaders influence your work?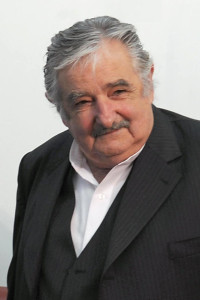 We have to consider two main components of a country leader's actions: those that affect national policies and those that generate media buzz. Starting with the first, let's say that a government officer of a specific country decides to set up economic barriers with the excuse to protect national manufactures, and that those barriers drive away FDI [foreign direct investment]. This will make it difficult to base that country's value proposition on 'investor friendly'.
Regarding the second kind of actions, there are some political leaders that cultivate their own 'personal branding', and such behaviour unavoidably affects the country's reputation.
On a positive note, Uruguayan former president José 'Pepe' Mujica, by showing a humble way of live despite his position, has helped his country to be recognised as an open, friendly and peaceful destination.
Unfortunately, his case is the exception, especially in Latin America, where top politicians with exuberant and flamboyant characters abound.
Which aspects of developing the country brand strategy for Peru (2009-2011) did you find the most challenging?
I often say that Country Brand Peru is one of those projects which set the bar so high that it will be difficult to outdo it in the future. But we know that the reason of its success is not based only on our work. The brand surged in a moment of national economic raise, and Peruvians' pride welcomed the new brand as a symbol that perfectly reflected that sense.
But when we started, the main challenge was to make the project respectable by all sectors involved. As in many other country brand cases, there had been former exercises that attempted to become 'the' country brand, with little or no success. Why would this one be different from those?
So an important component of the project was the project management itself.
---
Your favorite place branding book this year?
Brand New, the posthumous book by Wally Olins. Although not a book focused exclusively on place branding, Brand New refers to the discipline along different segments, especially in chapters 6, 7 and 8, that provide an insightful reading, such as this paragraph:
"If you want to be prosperous as a nation state, you had better start branding yourself".
Book cover: Wally Olins's fascinating book looks at every aspect of the world of branding. With his customary flair and no-nonsense prose, he analyzes the problems facing today's organizations, criticizes corporate missteps, praises those companies who seem to be building and sustaining brands efficiently in our brave new world, and  predicts the future of branding.
No one interested in marketing, business, or contemporary culture will want to be without this book.
---
Your thoughts on the Good Country Index developed by Simon Anholt and Robert Govers? (How) do you think it will influence country branding practice?
I think that through this new study Simon Anholt adds a more "human" side to the analysis of country images. An emergent idea is that of the "good neighbor", and from that point of view the good news is that officers in charge of country brands communications could be more worried in trying to naturally offer a better image to the world community.
Thank you, Gustavo.
Connect with Gustavo Koniszczer on LinkedIn. More about the work and services of FutureBrand here.
---
Enjoyed our interview with country branding expert Gustavo Koniszczer, Managing Director of FutureBrand Spanish Latin America? Spread the word!