Travel with us to Corfu, Greece as we interview Heather Skinner about her most recent appointment as Chair of the Responsible Tourism Special Interest Group for the Institute of Place Management. Dr. Skinner shares insights on how responsible tourism can begin with domestic tourism, the importance of terminology and how the place should remain at the center of any marketing, branding or management effort. 
Learn about:
The Institute of Place Management's Responsible Tourism Special Interest Group and its contribution to a more sustainable tourism;
The Corfu Symposium on Managing and Marketing Places, lessons learned and how other places might also learn from the challenges Corfu faces;
Dr. Skinner's three pieces of advice for emerging researchers in the field of responsible tourism from a destination (place) management perspective.
---
Heather, do you remember the first time you became aware of responsible tourism? What got you interested?
There was no one particular incident, I think that it has just been a growing realisation of the effect of tourism on all places that host visitors. I was born in Cardiff, the capital of Wales, and found very early on in my first holidays abroad that my nation, of which I am so proud, had no real identity in many places to which I travelled. "Is that a part of England?" I would often be asked. So, as a child, I realised that some places were more famous than others, and that the fame often depended on how close or distant one place was geographically from another.
I wouldn't expect many of the Place Brand Observer readers to have heard of Barry Island, but it is a very famous resort in Wales and well-known in the UK. On the other hand, New York is one of the most famous destination brands in the world.
I grew to learn that the more famous place brands attracted more visitors, and with more visitors come not only great benefits to a place, but also many associated problems, and that led to my interest in responsible tourism.
From an environmental and ecological perspective, I see places being destroyed by the very visitors they attract, and some are now faced with having to use de-marketing strategies to preserve destinations and particular attractions.
However, it is the socio-cultural aspects of responsible tourism that personally interest me most. I find myself drawn to researching topics about the changing nature of places and the way their brands either adapt or not to reflect the changing needs of their various stakeholders.
I also find it of great interest to examine the ways in which the often competing objectives of these stakeholder groups can be met through appropriate place governance. So, my work is often contextualised towards a particular issue. For example, my most recent work examines the way destination images are affected by their portrayal in reality television. I have also undertaken a lot of research into the ways all-inclusive packages are impacting on traditional mass tourism destinations.
My earliest work focused, unsurprisingly, on Wales, and my more recent work focusing on Corfu. But I have also undertaken work examining issues of place, identity and image regarding Poland, and other former Eastern Bloc countries that have since become members of the European Union.
Earlier this year, you were appointed to chair the IPM Responsible Tourism Special Interest Group. Tell us about the importance of responsible tourism and how you see this SIG contributing to those efforts?
The UNWTO's World Tourism Day 2015 theme was '1 billion tourists – 1 billion opportunities'. With this number of people traveling across our planet we cannot ignore the impacts of tourism. The development of tourism across a country can be seen to have many positive direct effects, mainly through increased employment, and also indirect effects through increased purchasing throughout the tourism supply chain.
There are also many positive dynamic effects of tourism development, including those on households where women may gain better employment opportunities, and on the entire infrastructure and resource base of the country.
In developing countries, expanding economic growth through responsible tourism can be facilitated by:
Creating more inclusive business models – specifically those that are innovative towards financial viability, involving the country's poor at all stages of the supply chain
Developing human capital – through education, training and skills development
Building institutional capacity – across all relevant public, private and non-profit organisations
Helping to optimize the "Rules of the Game" – to create a more inclusive and level playing field for all.
Tourism can contribute to global goals for sustainable development, especially Goals 8, 12 and 14 as outlined in the 2030 Agenda for Sustainable Development adopted at the United Nations Sustainable Development Summit held in New York in September 2015. Those are: to 'promote sustained, inclusive and sustainable economic growth, full and productive employment and decent work for all' (Goal 8); to 'ensure sustainable consumption and production patterns' (Goal 12): and to 'conserve and sustainably use the oceans, seas and marine resources for sustainable development' (Goal 14).
However, in both developing and developed countries, tourism can often have many negative impacts, although these impacts do tend to differ with the level of development of the country concerned.
It is my view that the Institute of Place Management's Responsible Tourism SIG needs to support students, academics, practitioners and policy makers in not only better understanding what these positive and negative impacts can be, but also in better understanding how they impact differently in developing and developed countries.
The next step is to provide a network to support the dissemination of case studies, research projects, and practitioner reports into how better to support responsible tourism in order to leverage the positive impacts of tourism on a place and minimize the negative effects that can be evidenced if tourism is not promoted and practices responsibly and sustainably.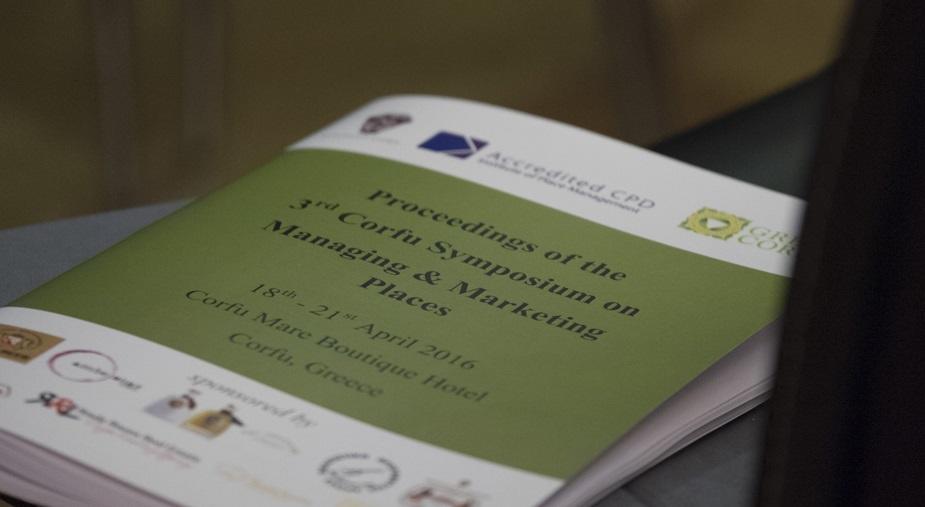 You are currently based in Corfu, Greece and also chair the Corfu Symposium on Managing and Marketing Places. What can other places learn from Corfu as place to live or destination, from a branding point of view?
Corfu is part of Greece and so is affected by the economic crisis and the country's debt position. The mass tourism model upon which it has relied for many years has also facilitated the growth of all-inclusive packages. Hotels that once served guests who would spend time and money outside of the hotel on, for example, tavernas, restaurants, bars and shops, are now offering all-inclusive packages that are turning these hotels into enclaves where tourists are not encouraged to spend time and money outside.
Corfu now has many resorts where a wide range of tourist related businesses have closed down, and where streets that once would have been full of tourists are now empty, or the tourists who do wander around the resort do not feel the need to spend money on local businesses when they have already paid in advance to a tour operator in their home country their holiday budget for food, drink, entertainment, and excursions etc.
Such changes force place managers to consider the need to refresh and revitalize destination offerings and destination infrastructure, with an attendant need for re-branding and re-positioning to improve the place brand image in order to attract higher-spending 'middle-market' independent tourists who do not wish to take all-inclusive packages, and who prefer to book direct with local hosts.
I think that following the lead of the current Greek government's tourism policy is key for Corfu, and other similar destinations, to turn around this decline. There need to be better attempts to boost domestic tourism, enhance the quality of special interest and alternative forms of tourism and to support small and medium sized tourism enterprises. We also need to move away from the current mass tourism model and, in particular, challenge the continued growth of All-Inclusive enclave tourism.
I will do whatever I can to help businesses on the island who want to change their fortunes. I do it because I live here and love the place. I do not want to see my adopted home decline any further.
Corfu still has quite a strong brand identity, but it is for the most part out-dated, and does not reflect the knowledge I have as an insider about the real Corfu.

Your three pieces of advice to emerging researchers interested in responsible tourism, from a destination (place) management perspective?
First: put 'place' first
All research into the management and marketing of places should ensure that 'place' remains at the very heart of their work.
Second: read everything you can
There is so much more relevant work emerging from practitioners and academics than when I started researching into these issues. So, read the latest articles in the academic journals, and also the articles written by practitioners and policy makers. Don't just limit your reading to your own particular field, there is a significant body of work on issues pertinent to the management and marketing of places outside of the branding / marketing / tourism domains.
For example, in the behavioural sciences work is being undertaken examining the emotional bonds that people form with places, and these bonds help inform a sense of identity, help us create meaning in our lives, and also influence citizenship, a sense of community, and actions that impact on places; our impact on the environment is also considered in environmental psychology; leading human geography academics are well-published in areas related to place marketing and branding;  there is also work that considers the aspects of health and health care in which place or location matters.
Third: mind your language
Despite many attempts by researchers to resolve definition issues on the many related topics, the terms 'place marketing' and 'place branding' remain relatively interchangeable when used by both academics and practitioners.
The issue is further complicated when the terms 'marketing' and 'branding' are applied to specific types of places, be that tourism destinations, capital cities, regions, or other types of place.
Moreover, the literature has still not resolved what type of brand construct a place brand should be associated with, whether it is more akin to a corporate brand, a product or service brand, or if place brands should be considered either as a specific special type of brand, or even not as a 'brand' at all.
It continues to disappoint me that we still need to further clarify the place branding construct, and to do so in a way which also points to definitions of associated constructs such as place / destination marketing, and place /destination management, when these issues had been covered so well in two seminal papers back in 2008 (Hanna and Rowley, 2008; Skinner, 2008). I firmly believe it is incumbent upon researchers to use the correct terms in our research. If we do not, then how can we expect practitioners and other researchers to find value in the work we are producing?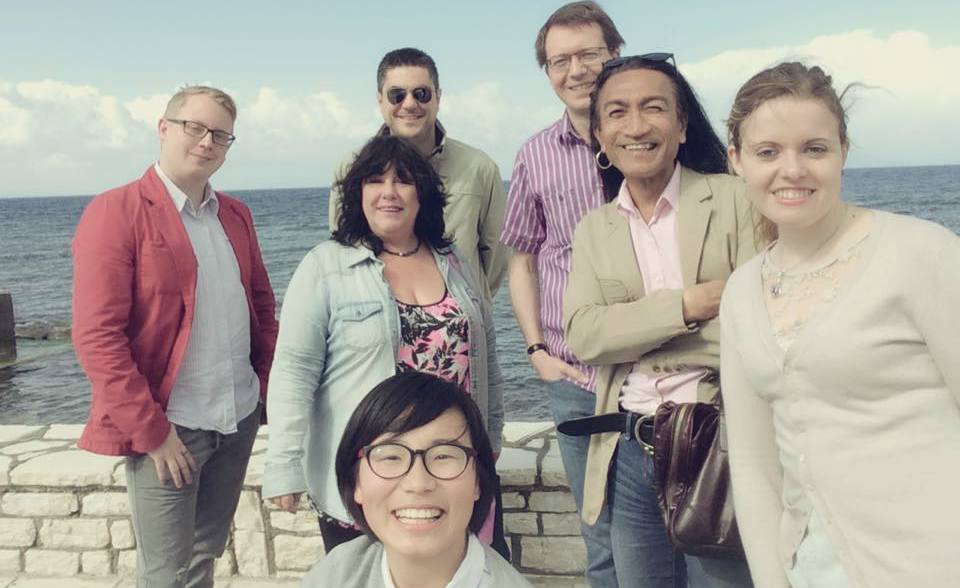 Your key insights from the 2016 Corfu Symposium – lessons learned?
The main reflection I will make is that echoed by Professor Cathy Parker, Chair of the Institute of Place Management, the organization that has supported our annual Symposium since its inception in 2014: This series of events focuses on both theory and practice, on both knowledge production and its impact, which is unusual at academic events.
As we have done in previous years, the delegates to this event are happy to volunteer their time and expertise, in order to put into practice some of the ideas presented here that can help point Corfu in the right direction. The island faces a point of transition between the more traditional mass tourism and all-inclusive models, towards tourism models that are more contemporary, more responsible, and more sustainable.
Key to the Symposium being able to make this sort of difference will be the backing of strong leadership from the Municipality and from leaders within the academic and business communities. We need to identify appropriate partners (for example, to leverage the Old Town's status as a UNESCO World Heritage site, it is vital to partner with other similar sites) and suitable funding.
Corfu, as a Municipality within Greece remains in financial crisis and debt and thus cannot afford the sort of investment needed. We need to find out where relevant skills and talent on the island already exists (for example in the creation of content for the development of more Smart Tourism). And we need to collect and communicate examples of good practice in places that others could learn from. The village of Arillas in the North West of the island is one such place.
Those involved in the Symposium therefore committed to trying to make a difference to Corfu. However, we also do recognize that in order to make a difference to the island, we may need to start small, on a business-by-business; resort-by-resort; project-by-project basis, and not at the more macro level of the island as a whole.
Anything else you'd like to mention?
In July this year, I was also appointed co-chair of the Academy of Marketing's new Special Interest Group on Place Marketing & Branding, a role I will share with Dr Vish Maheshwari of Warrington School of Management at the University of Chester.
The subject areas of Place Marketing and Place Branding are growing in interest to academics, business people and policy makers. The aim of the SIG is to better facilitate the Academy of Marketing in involving ourselves within these matters.
We want to further and disseminate knowledge in what remains an area lacking in sufficient definition and delineation of its various associated constructs. We will address the need to re-think these subjects' theory and practice, and to engage our members in debates on related issues with academics, business people and policy makers within other fields.
I am, therefore, absolutely delighted to be in a position where I can foster greater links between these two Special Interest Groups, and grow the SIGs memberships to expand knowledge in these areas among academics, practitioners and other relevant groups.
Thank you, Heather.
Connect with Heather Skinner on LinkedIn or follow her on Twitter.
---
Enjoyed our interview with Heather Skinner on place branding, Corfu and responsible tourism? Spread the word!