In this interview with Natasha Grand of the Institute for Identity (INSTID), we discuss place identity creation as tool to guide locals to their greater purpose, and to unlock their self-esteem. Learn why place identity work will be needed even more in a post-industrial world, and which pitfalls in to avoid when working with identity and creating meaning.
Learn about:
Place branding as a tool to capture the unique meaning of cities, regions and nations;
How place brands can serve as vehicles to drive forward not just tourism but also political programmes;
The importance of opening up place identity development projects to stakeholders and the general public in order to sustain interest over lengthy campaigns;
The challenges in creating a shared idea of identity without reverting to clichés.
---
Natasha, what do you understand as the "brand" of places, and which aspect of place branding is the most important in your consulting work?
A strong place brand means that people are inspired to live, work and visit the place.
Place branding expresses the meaning of the place to its residents and the world: explains its character and its purpose. Where the meaning is missing (and that's a frequent case), place branding is an opportunity to understand the personality of the place and help grow it.
You did your PhD in Politics. In which ways do politics affect place brands and national – or city – identity?
INSTID indeed stands out in the place branding field, as it did not branch out from marketing or graphic design, but was set up in 2009 to work with collective identity specifically. This was a logical continuation of my PhD research on contemporary national ideologies at LSE in London, UK, for which I looked at how collective identity is manifested, and operationalised in politics.
I argued that politicians' success depended on their ability to give a comprehensive and relevant purpose to their voters. Politicians who know and feel their people well have historically (and recently) received substantial electoral cartes blanches [free passes].
The task for any politician is to translate their ambition into people's perceptions and expectations, to create a shared vision of the future. A branding programme is the vehicle for making such a vision, and the turning it into reality.
On the operational level, political leadership and support is an essential condition for the success of place-branding and identity work.
As Director of INSTID, what does your typical client look like, and how do you address their needs, challenges?
Fundamentally, we help make a particular phenomenon (country, place, organisation, profession) more prominent and important for people, and give both the reason and means to identify with it.
For place identity, we typically work with heads of government, or top decision-makers in a place (the smallest place we worked with had 1 million residents, the biggest 4 million so far). Whilst external recognition is obviously their interest, our clients are equally concerned with internal issues: to improve understanding and communication with the voters, to stop brain drain, create powerful alternatives to radical propaganda, and generally assure popular support for the government's work.
We address those concerns and issues through creating an overall vision for the place: what exactly can it be at its best, given its geographical and socio-economic context, and the archetypal traits and values of the local people? Once you know the answer to this question, many others, such as developmental priorities, cultural policies, popular motivation and loyalty, or communication style, become self-explanatory.
We also help executives in the tourism industry. Tourism clients are typically keen to promote the industry locally, to stress their importance in the eyes of the government, cadres, and investors. They may also need help wiht raising the standards in the hospitality industries, or creating a consistent visitor experience of the place. Our destination development programmes are a vehicle for the industry to unite and assess itself, develop a joint goal, receive practical work tools, and achieve better recognition.
For investment promotion agencies, we develop precisely targeted communication tools that align with domestic rules and experiences of investors. Our clients are also corporations that seek a stronger sense of loyalty and commitment from both employees and customers.
Finally, we also run personal branding programmes for individuals facing imminent publicity and wishing to manage it well.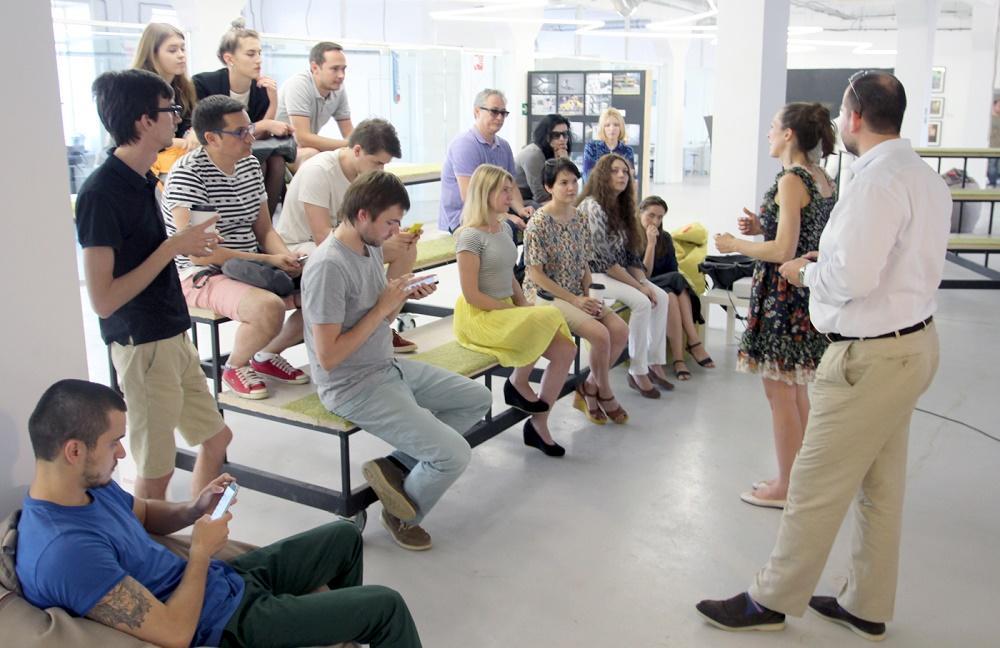 How can place branding practices be employed to develop and strengthen local or regional identity? Where are the pitfalls to be avoided?
People often wonder if place branding works at all, or why branding projects, once accomplished, do not bring any tangible improvement to their lives. The answer is because place branding as such does not imply any transformational work.
Of course, anybody working on a place brand will say that they address identity issues one way or another. By that, they usually mean that they have incorporated an important local symbol, or asked the locals to define themselves.
In place branding, it is a very common pitfall to assume that reflecting content from the locals back to them is the secret of success. How people see themselves is often either too generic or plain inaccurate to an external eye.
For example, there are over ten places who claim to be the 'heart of Europe', or a 'bridge between Europe and Asia'. There are hundreds of cities and regions which claim to be 'friendly, multifaceted, and 'have it all'.
Also, we have found that people tend to define themselves through what takes them most effort to be, but not what comes to them naturally. For instance, Siberians are convinced that they are great fun, whereas quiet and reserved Belarusians believe they are the most friendly. And Armenians, many of them geniuses in creativity, stress how well-structured they are.
People cannot see themselves objectively, and need an external perspective. If place branding simply holds a mirror to a place, it may not be of much use to it. That's why we often have to stress that we do not do place branding, but rather identity work, which is more long-term, complex, and transformational.
Bringing stakeholders together and engaging them is often referred to as among the biggest challenges in place branding practice. Do you agree? How do you approach this in your own work?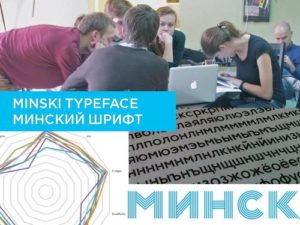 The ultimate aim of our work is to make as many people as possible identify with the place. Whenever the client permits, we run our projects as social campaigns. It helps people notice the place where they live, think about what the place means to them, and what it gives them. We initiate conversations on the local TV, radio, and in the social media. We invite volunteers to run auxiliary projects.
For example, in Yerevan, the capital of Armenia, students made a comparative study of the city's twelve districts, researching their oral history and traditions. Because colour is very prominent in Yerevan, we ran a "week of colour": each day people posted pictures in Yerevan Brand groups in social media of a particular colour they spotted in the city. Later, seven prominent artists drew a portrait of the city together, each using one colour.
In Minsk, the capital of Belarus, a group of local designers set out to create a Minsk typeface, and a local perfumer produced a Minsk scent, expressing the city's character. In Minsk and the Russian region of Tatarstan, children drew their homeland in 100 years' time.
Such events are media pegs in their own right, and they sustain local interest and involvement in the project.
When we started work in Minsk, people hardly ever thought of their city, but in 6 months time it became the hottest topic in the local media. Making the public simply think about their place and share their views is a worthwhile type of engagement.
Another route we always pursue is the local steering of the project. We set up an Art council comprising local artists, architects, and graphic designers, a Public council with opinion leaders and state officials, and, when relevant, a tourism industry council. As a result, anybody who bears any relation to the project receives a direct channel through which they can engage with it.
The councils steer all stages of the project. Their members are the first to tell what fits and what doesn't, offer interpretations or corrections.
Because we stay very open with the stakeholders during the place identity project, the end result is never a surprise to anyone. Rather, by the time of submission, our deliverables are already digested and owned locally.
Another key focus of your work is dedicated to the identity of places that do not have a clear sense of who they are, as community. How do you approach this at INSTID? Could you share an example?
We have done a lot of work in the former Soviet space, Russia and the neighbouring states, where we are a market leader in the area.
Now that the soviet ideology is gone, many people are looking for their roots. But all they find is some pre-soviet, mostly 17-19 century ethnic paraphernalia that has little relevance to life in the digital age.
Conventional place branding is rather powerless against such legacy, because what people need is not a mirror but a new sense of themselves. We call this an actualised tradition.
The typical picture we encounter when starting a project is a mixture of nostalgia for the old "golden" times, automatic repetition of "traditional" rituals, and an eclectic mixture of borrowed products and practices in everyday life.
We listen, observe, study, and distill people's cultural core. What is common between a film director and a farmer, a high school student and a policeman in how they see life, success, family, money, world, duty, their land? What pleases their eye and ear? What makes their heart skip a beat? What sends goose pimples to the skin?
We distill the bare bones of culture, golden ratios, and fundamental values. Using them, we model the image of the place in its ideal form, the image that should become reality. The core idea, messages, character, and basic attributes in this image model are all authentic and relevant, but people need to work and make them a reality.
Second, we apply the cultural fundamentals, in a systematic and coherent way, to modern formats, materials, products, and needs. We create as many communication tools as possible to engage all human senses: a rich palette of visuals, a scent, a music theme, a concept for modern local food, fashion, etc. – so that the locals could take them on and make them part of their lives. When they do, they start living their own actualised tradition, and stop copying others. They know what is theirs, live it, use it, and are proud of it.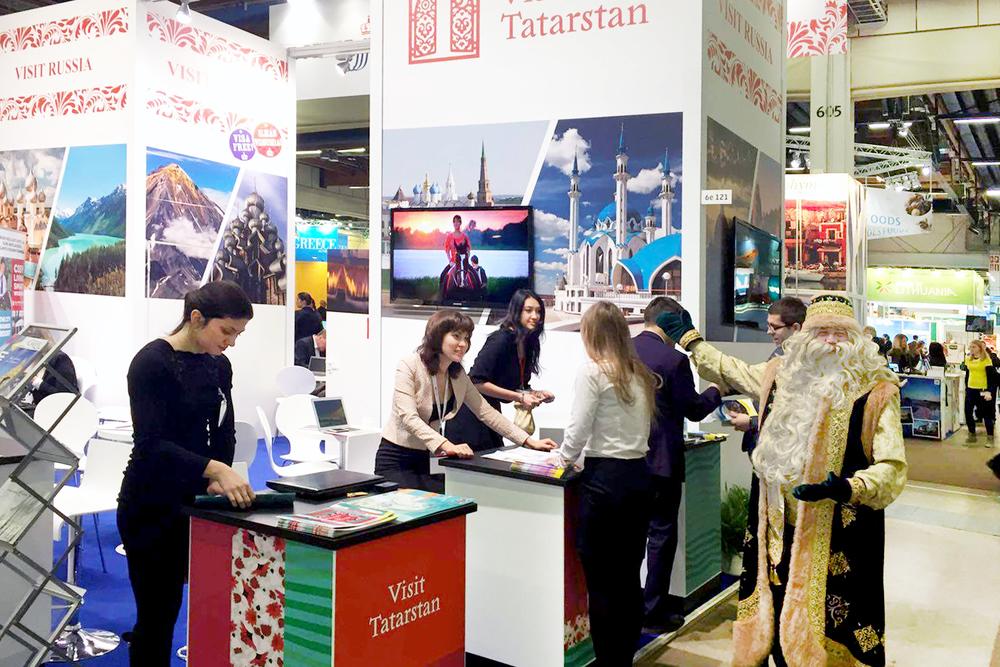 How do you measure success and ROI (Return on Investment) of place branding initiatives at INSTID?
Measuring ROI is a serious challenge to everyone in the industry. It is difficult to pin down, given how many other factors are at play, especially since many of them are intangible.
I wish more governments followed the example of Australia which, when launching Brand Australia, declared that it would not measure ROI as they believed country branding was worthwhile anyway.
Our programmes are successful when more people start understanding the meaning and value of the place, and endorse them through their lifestyle. We are working on ways to use big data to see how people's perceptions of the place, and their attitudes to it, change.
In a way, you know success when you see it, as projects take on their own dynamic when you leave. In Tatarstan, for example, the head of the World Tatars' Congress wrote about the modern ornaments we created: "at last, we have not lost but gained"; lifestyle products and souvenirs made with those ornaments are flying off the shelves. The whole Christmas market in Kazan last December was decorated in Visit Tatarstan style – a local initiative without our input.
Another indicator of success is when completed projects earn us word of mouth recommendations, with other governments asking us to "do the same" for their places.
Which is the biggest challenge that you have faced until now in your job as identity expert?
There are markets for branding, PR, marketing, IT, and even for private armies. Yet, there is no market for identity work. Today, different strands and aspects of identity work are done under separate disciplines, and by different people: developmental strategy is often separate from cultural policy, visuals and communication tools are seen as a third matter altogether, "authentic" means ethnic or obsolete, and hardly anyone thinks of operationalising and actualising the tradition of the place.
Our biggest challenge is to convince the world that in the post-industrial age, identity work is as essential for nations and businesses as IT, finance, education, or defense.
We work on bringing together the disciplines of branding and brand management, communication, change management, corporate culture management, and social planning under one umbrella of identity work, and making it an integral part of governments and companies. We seek to develop an ideal model for identity work, set up quality standards for the industry, and offer the best product on the market.
Five tips for place brand managers eager to 'do it right'?
Think of the ways in which your place will give more value to people's lives. Think about which of people's needs you place can meet well.
To 'do it right', governments should set up and initially fund an independent centre dedicated to developing the identity of the place. Such a centre would research, create and produce material and content expressing place identity, such as modern local cuisine, fashion, music, movies, art, interior design products, and everyday practical objects. The centre should function as a research body, a consultancy, a venture fund, a production centre, and an educational centre, all in one.
Thank you, Natasha.
Follow the work of INSTID via its website or Facebook page, or connect with Natasha Grand on LinkedIn.
---
Enjoyed our interview with Natasha Grand of INSTID on creating place identity? Share and spread the word!