Mateu Hernández Maluquer, CEO of Barcelona Global, in this interview discusses city brand challenges and talent attraction strategies of the Catalan capital.

Our interview with Mateu Hernández Maluquer is part of a special series with speakers of the Nordic Place Branding Conference in Copenhagen, March 7th, 2018.
Learn about:
How the brand and reputation of a city influences its businesses – and vice versa;
The biggest economic development challenges Barcelona faces right now;
How Barcelona Global helps the Catalan capital to attract talent and investment;
How recent political events have impacted Brand Barcelona;
Advice for economic development professionals on how to build a strong city brand.
---
Mateu, from a business perspective, how important is the brand positioning and reputation of a city for its local companies?
When the city brand is well managed and the reputation reflects reality, it adds value to local companies. Creating a link between the city reputation and its companies and products is a win win strategy both for local companies and the city.
You have contributed greatly to the economic development of Barcelona, showing leadership with numerous innovative projects, including Barcelona Mobile World Capital, Barcelona Global and 22@. What would you say are the biggest challenges for the economic development of the Catalan capital now?
To quickly recover and build new opportunities from a strong political crisis that we are suffering right now due to the conflict between the Catalan regional government and the Spanish central government in Madrid. Before the conflict escalated last October, the challenge was to manage Barcelona's tourism success, in order to become a magnet for talent and economic activity.
You are the CEO of Barcelona Global, a platform which aims to improve the future of Barcelona. What would you consider your biggest achievement so far, at Barcelona Global?
To have created a strong, fully private, influential and action-based civic platform to help Barcelona achieve its biggest ambitions. Our close to 800 members include the city's largest companies, research centers, cultural institutions, entrepreneurs and a wide range of professionals from all the relevant sectors of the city.
Through its network of city ambassadors around the world, Barcelona Global engages "Barcelonans by choice" with the city's development.
We have also developed a program to promote Barcelona as a world capital of classical music, are supporting the creation of a new School on Engineering and Economics, and lobby for improved taxation and procedures to attract talent.
Barcelona is one of Europe's most popular city destinations and tourism provides for much employment every year. However, these jobs have been criticized for being precarious and temporary. Which steps has Barcelona Global undertaken to diversify the economy of the city and offer better working and living conditions for its inhabitants?
Barcelona is a success story of urban tourism, with a great and concrete positive impact on its competitiveness and capacity to attract visitors or talent. That said, the city has a highly diversified economy which consists of a strong industry, logistics, science, entrepreneurship and services.
Barcelona Global's main aim is to attract talent in order to keep Barcelona's economy as diversified as possible. Tourism, in this regard, plays an important role in that it shows visitors that the city is much more than a postcard. That is why Barcelona Global is organizing a global summit on innovation and urban tourism, to help the city manage better the negative impact that tourism sometimes might have.
To your mind, how have the recent political events in Catalonia influenced Barcelona as a city brand?
The recent political events in Catalonia have influenced the city of Barcelona negatively: more than 3,000 companies have announced their decision to move headquarters out of Catalonia. Tourism has been affected, and some investments and retail are suffering.
During the second half of 2017, for the first time in its recent history, Barcelona was exposed to a wide range of global news reporting, putting at risk its strong, positive brand: coverage included worker strikes in key transport infrastructures, the terrorist attack on August 17th and the political uncertainty and images of disorder due to the political conflict.
The challenge now is to use this crisis as an opportunity to rebrand the city and to introduce some reforms needed for Barcelona to be able to better compete globally, as city.
You are on the Advisory Board of the Smart City Expo and a Senior Advisor of the SONAR music and technology festival – events which promote innovation through technology. From your point of view, how can technology contribute to more equal and sustainable cities?
Technology will help cities to become more equal and sustainable only when it is serving city objectives. For a while, in the smart city movement, technology was celebrated as the key driver. But in reality, it is only a tool to improve the city. The Smart City World Expo and Congress has shown that only when technology follows social needs, are we able to build better cities.
As a former Vice President of Barcelona Activa, which talent attraction strategies does Barcelona use to build a competitive advantage over cities such as Copenhagen or Berlin, eager to attract the same talents and investment?
Barcelona is perceived as a city with high quality of life, thanks to its climate, its location at the Mediterranean Sea, and its creative urban environment.
At Barcelona Activa our focus was to link Barcelona also with entrepreneurship and talent. Now, through Barcelona Global, we are helping the city to open up to international talent and to become more attractive as a startup hub, by emphasizing the importance of English language, startup-friendly taxation and procedures, plus easy access to services and housing.
Most of the cities in Europe actively involved in talent attraction compete for the same people, and each needs to use its assets to seduce those.
As a speaker at the upcoming Nordic Place Branding conference in Copenhagen this March, which aspects of your work in Barcelona will you share with the audience? And which of the other presentations are you particularly looking forward to?
To build a global city with a positive reputation, you need to build strong coalitions, motivate and engage civic, business, creative and scientific leaders.
My presentation at the Nordic Place Branding conference will be based on how to motivate private sector stakeholders to engage with city development.
Scandinavian cities are top in projecting an image of quality: quality of life, but also quality of products and delivery. There are many things which we can learn from them.
Imagine a team of economic development professionals of a large, developing city approaches you at the conference, asking you for advice on how to build a strong city brand – like Barcelona. What would you tell them?
Develop and share a common story for your city which is easy to explain, to show, and which engages people from different sectors in your city.
Thank you, Mateu.
Connect with Mateu Hernández Maluquer on LinkedIn or learn more about Barcelona Global here.
---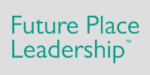 This interview forms part of a special series with distinguished speakers at the Nordic Place Branding conference in Copenhagen (Denmark), March 7th 2018 – organized by Copenhagen Capacity and Future Place Leadership.
---
Enjoyed our interview with Mateu Hernández Maluquer on Barcelona city brand challenges and talent attraction strategies? Share and spread the word!