What exactly is place branding – or, perhaps better – place brand management all about? Find out in our conversation with Martin Boisen, a well-known scholar, advisor and director of For The Love of Place, in this fourth episode of the Place Brand Leaders Podcast.
This conversation is a shorter version of the one originally published on the Adapt Inc Places podcast, by Aleks Vladimirov.
Listen to the episode on Apple, Spotify or below.
---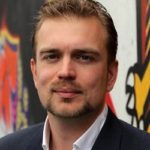 About Martin Boisen
Martin is a Danish geographer who lives and works in the beautiful city of Utrecht in the Netherlands. He is the vice chairman of the International Place Branding Association and a long-time member of the TPBO's global panel of place brand specialists, having shared his thoughts on pressing issues and hot topics posed to the panel over the last years.
More about his work also on his website.
---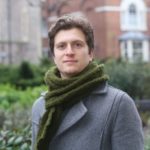 About the Adapt Inc. Places podcast
On adaptinc.co.uk you can catch the experimental podcast series "Digital Place Branding Rules". In the 5 part series Aleks summarises how his work as a UX designer relates to place brand communication. The 5 simple rules of thumb for good digital design are also broken down into detail in order to help you think about how you can improve the performance of your place brand's digital platform.
You have a digital presence and want to better understand how users of your digital services make decisions? Get in touch with Aleks by visiting AdaptInc.co.uk.
---
Recommended reading
Place branding explained – knowledge hub

Expert advice, guides and tutorials: all the essentials on place brand management.
---
You have a specific question? Benefit from the TPBO Information Scout service, contact us HERE.