Promoting a destination's unique assets abroad is one thing, building and maintaining those quite another. For Chile's Coquimbo region to be considered a prime location for astrotourism, individuals – entrepreneurs – need to offer the right guidance and experiences. The start-up Amatista Travels is one of those.
This February I was invited to participate in a tour around Coquimbo, during which I had the opportunity to sit down with the region's governor, and to hear first hand from Amatista Travel founders Sophie Souyet and Iván Olivares Rojas how growing interest in astrotourism is impacting their business – and lives.
Sophie, interest in Chile as destination for astrotourism is expected to grow significantly this year, due to the total solar eclipse in July which can be seen especially well in and around Vicuña, in the Coquimbo region. As a small tour operator specialized in offering astrotourism experiences, how important do you think astronomy is for the region's economic competitiveness and reputation?
We think astrotourism is growing significantly in our region. New tours appear each year, like our own company, Amatista Travels, a year ago. For us it has been an incredible experience quitting our jobs to dedicate our time 100% to astrotourism. We feel – and we can see it in our TripAdvisor comments – that we are doing an good job teaching people, in simple words, basic things about our cosmos and the universe.
In Chile people don't know much about astronomy. For us it is a mission to change people's view about the universe and to help them understand that we are part of this whole creation. "We are star dust"
In Coquimbo region there are astrotourism tours for everyone. For us, reputation is very important. We work hard to earn it: from the moment we pick up someone at their hotel, until the experience is finished. We even contact participants of our tours the day after to send them astro-photographs, social media links, and to thank them for visiting us.
We want to make a difference and we think we have done a very  good job in our first year. We hope that in a few more years our company will be well-known, so that everyone can enjoy this unique, personalized experience offered buy a young couple (us).
From a tourism (product) development perspective, which would you consider the main opportunities for the Coquimbo region linked to the expected increase in astrotourism, and which are the key challenges – hurdles the destination or you as operator will need to overcome?
Coquimbo region is going to be visited more and more for astrotourism reasons. We have one of the clearest skies in the world, due to our climate and geography. We have more than 300 days of sun, just 100 millimeters of rain per year, and the Andes and coastal mountains join together in this region, protecting us from cloudiness.
That's why they are building several new observatories. In the next years we will have 80% of the worldwide astronomy activities happening here. This of course benefits us as tour operator, since more people are coming to us, also thanks to online reviews and recommendations.
When you do a good job, little by little people start knowing more about you and start talking and recommending you.
Apart from astrotourism, which other experiences do you think should receive more attention in or near Vicuña or the Coquimbo region? 
Personally, I really like Chañar de Aceituno or Punta de Choros. Those coastal places are offering boat tours to see whales and dolphins – run by local fishermen who would deserve more funds. They do a wonderful job in a magic place, full of life.
I like as well pisco distilleries and wineries. Visiting those is something that people can't miss. We live in a region with many local attractions: astrotourism, pisco distilleries, wineries, as well as whale and dolphin watching tours.
Which aspects of offering authentic astrotourism experiences do you find the most difficult to deliver?
Delivering high quality tours is the most difficult part of offering astrotourism experienes. Unfortunately, many tours allow so many people that they really don't interact much with tourists. That's why Amatista Travels and other local companies are offering something different, putting the tourist and their experience in the center. As a company we want to know about people, share with them, explain them about our universe and take astro-photographs with them.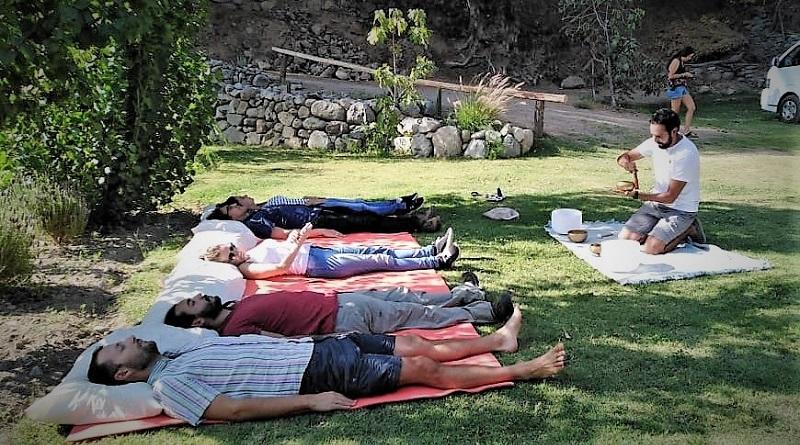 To what extent would you say that the brand(ing) of Chile as destination (e.g. through Fundación Imagen de Chile, or SERNATUR) influences your ability to succeed and grow, as niche tour operator focused on astrotourism? 
I think their work is very important. We are members of Sernatur since a few months only and many people have contacted us through them. Our next step is being part of Imagen Chile. These entities are a good way for businesses like ours to become better known within the country and abroad.
Which changes do you observe in how Vicuña and the valley are evolving as destination?
I notice that every year we receive more people from other countries. I'm very happy for that because the Elqui Valley is a magical place on earth. Last year Lonely Planet named it as a place you can't miss.
Thanks to the total solar eclipse this July, we will have the world's attention. We think we will be even more popular as a destination after this event. I hope one day we can be like San Pedro de Atacama, a destination which has high season all year round.
Lastly, what kind of visitors join your tour and how do you reach them?
We receive many people from Chile. Our visitors recommend us to their friends and this is how most people have arrived here. Many people from Santiago and southern Chile are visiting us. Also, we have received tourists from Europe, Brazil, United Sates, Tonga and many other countries. A couple of Brazilians wrote about us in their blog and we have received visitors thanks to them.
I think social media recommendations are very important; engaging via social media for us is a must for every of our tours. We upload pictures of every participant and thanks to that, people are reaching us.
Thank you, Sophie.
Tempted? More about Amatista Travels – tours and rates – here.
---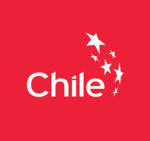 This interview with Sophie Souyet and Iván Olivares Rojas of Amatista Travels is part of a special series on Chile and its potential as astrotourism destination, supported by Fundación Imagen de Chile. All interviews and stories here