In this How To guide, learn how Experience Masterplanning can help create better places through integrating placemaking and place branding. Malcolm Allan, Roger Hobkinson and Jeannette Hanna explain step by step how Experience Masterplanning can lead to a holistic investment strategy and a sustainable action plan for cities, regions or destinations. 
Learn about:
Experience Masterplanning – what it is;
What placemaking has to do with place branding;
The five steps of Experience Masterplanning:

Place Audit
Brand Compass
Playbook
Communications (including logo)
Developing the Experience Masterplan

Examples of Experience Masterplanning "in action".
---
What is Experience Masterplanning?

As active place-makers and place branders, we have been investigating the potential of more integration between the two disciplines as a way of creating better places: places that meet the needs of people, places that will attract people, places where people will want to live, work, and visit.
In our view, what's required is an approach that blends best practices in urban design, community engagement, place branding, town planning and real estate strategies to deliver what we call Experience Masterplanning.
This is a fresh approach to improving the quality of places through a holistic investment development strategy and a sustainable action plan for delivering the desired place.
We view placemaking projects as a strategic branding proposition.
In our approach, we ask and answer four core questions:
How do we discover, develop and communicate a set of shared aspirations or a shared inspiring vision for a place that investors, developers, local people, business and organisations actually want to bring to life?
How will the shared vision work for target markets – people/occupiers/visitors?
What will it offer by way of facilities/services/experiences?
What kind of brand identity and reputation is desired to represent the shared inspiring vision for the future of the place that will attract investment, occupiers and visitors?
We regard Place Brand Strategy as a vital, early piece of "Place Product Development". It helps diverse stakeholders of places to identify their strengths and assets, how their place might work in the future and how it will be different from others, and better.
The outcome of our "Experience Masterplanning" work is contained in a document which we call "The Playbook", whose function is to guide:
Spatial planning and urban design;
Property investment, development & improvement and property management;
Local area place-management and partnerships for implementation;
Marketing and communication of messages and value propositions to identified audiences and markets that tell stories about the place being created in an engaging, compelling and memorable way.
In short, "The Playbook" sets out the strategy and tactics for success, just as Playbooks do for sports teams.
---
What does Placemaking have to do with Place Branding?
Our central thesis is that place branding is a constant cross-cutting theme in placemaking. In our view and experience, place branding threads through and connects many aspects of placemaking and is fundamental to many of the overarching objectives of place improvement strategies – such as:
Attracting investment for development to be realised;
The creation of a healthy and sustainable environment that contributes to quality of life;
Providing space to support a thriving local economy;
Creating a distinctive local identity, supported by effective place management.
Clearly articulating a value proposition for a place in this way is an essential bridge between investors and developers, local government urban planning, and local community and business aspirations.
Based on experience elsewhere, we know that innovative and creative approaches to placemaking – those led by place brand strategy of this nature – can help to initiate urban renewal, accelerate its pace and shape it in more sustainable and locally distinctive directions.
Working alongside urban teams (planners, property, urban designers, etc.) we consider the wider destination and urban design context as part of the curation of the urban renewal process.
The brand should be more than simply a logo or a strapline. It must specify the planned offer and experience of the development or the area and what its value will be to target market audiences – residents, occupiers, visitors and investors – now and in future.
In our experience, place brand strategies can address broad issues in a holistic manner, if they provide an overall vision. This vision then drives ideas and themes for the placemaking concept and spatial master plans, all tied together by Experience Masterplanning.
The tools and approaches that we use are explained further below.
1. Place Audit: Understanding the current place offer and experience
The first thing we commonly undertake when applying the Experience Masterplanning approach is a Place Audit. Its purpose is to identify the following key elements of what we know constitutes a successful place and destination:
Attractors – to raise awareness, motivate visits and increase quality of life: quality accommodation, unique restaurants, a vibrant night economy, cultural venues, festivals and events, etc.
Infrastructure – to create a sense of place and ensure smooth operations: transport, signage, interpretation, public realm and visitor amenities.
Services – to cater for visitors' and residents' needs and increase spending: supporting retail, food and beverage together with customer information, cleaning, security etc.
Management – a holistic management approach to planning, operations, brand management, marketing, customer care and corporate relations.
Markets and Sustainability — the strategy must continue to be relevant to changing markets to be sustainable for the long term as an investment.
Brand – which captures these elements of the destination experience, the "perception of place", to present it to its markets.
We use this tool to undertake a comprehensive baseline audit of the current nature, scale and quality of the place experience and to identify challenges and opportunities. We combine the analysis with findings from relevant case studies, focusing on cities where placemaking has helped to catalyse regeneration and the redevelopment of an ageing building stock.
New York's High Line is one famous example of placemaking that has transformed an area and created new opportunities in the surrounding buildings. This initiative has inspired the "Low Line" project in the Bankside area of central London.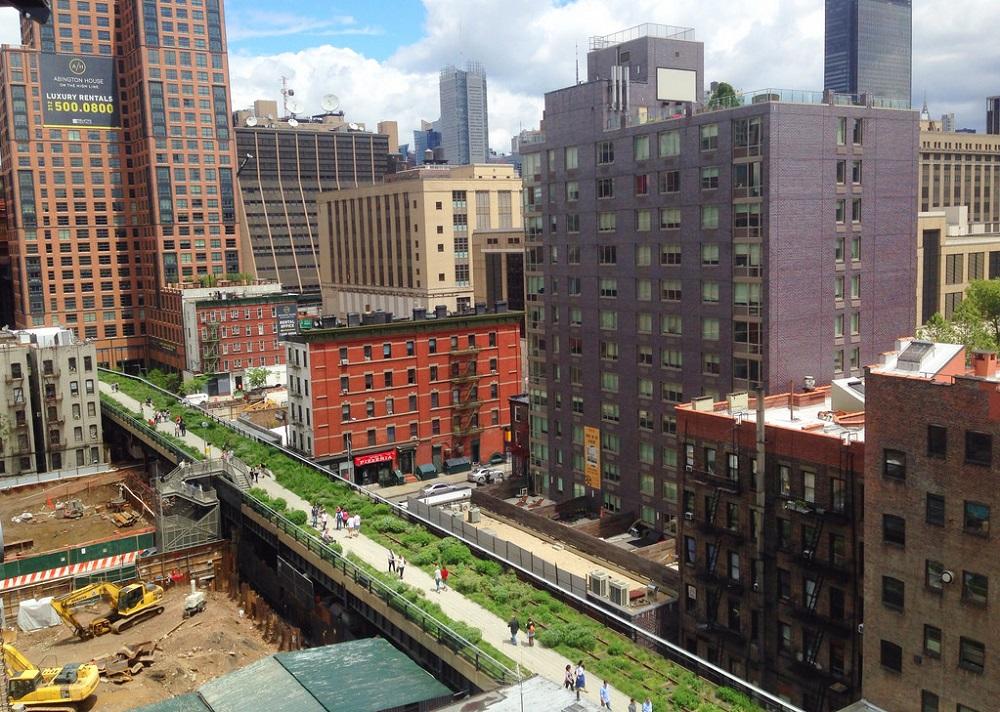 2. Brand Compass: Developing the place brand strategy
The place brand strategy draws upon the audit of the existing offer, learning from elsewhere and the team's consultations with key landowners, occupiers and a sample of users of the area. Our approach is based on the Place Brand Compass© – developed by Place Matters and Colliers International. It enables place stakeholders and leadership teams, investors, developers and communities to come together and develop a shared vision for the future development of their place and specific development proposals.
The Brand Compass underpins our approach to place branding and marketing. It contains the following elements:
Vision – A driving vision for the future offer, an over-arching place development strategy and the key place making opportunities and ideas in specific locations.
Place offer – A clear understanding of the target audiences and the mix of offers and experiences that will be provided in each Action Area Plan.
Place brand proposition – Defining the brand for the planned experience, its values and characteristics, and how it will be positioned.
Brand testing – Assessing the fit of the place brand with the requirements of the target audiences and refining the proposition – a process we undertake using another innovative tool – the Place Brand Descriptor©; most recently used to test big brand ideas for Marca País Paraguay – the new nation brand strategy for Paraguay developed in partnership with Bloom Consulting with headquarters in Madrid.
Brand implementation – Mechanisms to introduce new offers and experiences, to identify and attract investment, and to plan marketing and communications.
Brand management – Identifying or creating the organisation(s) with responsibility and funding for delivering the place brand strategy, monitoring its impact and refreshing it in the future.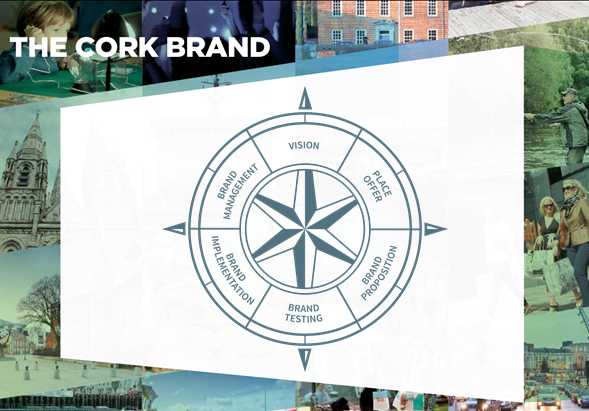 3. The Playbook
The six stages of the Brand Compass, when combined, result in the afore-mentioned "Playbook" to guide the renewal of places and the development of new ones. The "Playbook" can also be described as a "Brand Book", since it summarizes the place brand proposition for local people, local business and institutions, and describes its offer to potential investors and occupiers, plus residents and tourists.
The Brand Book should be a "live" document that is made available by the place authority/developer on a public-facing website to promote the improved offer and experience of the area and to provide sales particulars for sites and completed developments.
We have recently developed such a Playbook for the City of St Petersburg in Florida to describe and explain the new brand strategy for its revitalised waterfront Pier District, which can be downloaded here.
4. Design of branded marketing and communications collateral
Based on the place brand strategy we prepare detailed briefs for graphic designers to create a logo to act as the brand identity for the area and brand-led marketing and communications collateral, for which we also prepare a marketing and communications strategy to guide the work of specialist place marketers.
5. Preparing the Experience Masterplan
Last step: To guide detailed spatial planning and the work of master-planners and place-makers, we prepare an Experience Masterplan. This document sets out our thinking on and the process of preparing the brand strategy, the proposals for improved and new offers and experiences, the target market audiences for these offers, our thinking on the best locations for them, either individually or in combination, and our assessment of the best organisations to create and manage these offers.
---
About the authors
Malcolm Allan is the founder of Placematters, based in London, UK.
Jeannette Hanna is a founder and director of Trajectory, based in Toronto, Canada.
Roger Hobkinson is a Director of Colliers International |Destination Consulting based in Dublin, Ireland.
---
Further reading
If you've found this guide on Experience Masterplanning useful, you might also like the case study of branding the Cork City Region in Ireland and the example of place brand strategy development of the London Bridge Area.