India has become a trendsetter in nation brand campaigns at the annual World Economic Forum in Davos, Switzerland. The India Adda or the rechristened Make in India Lounge, hugely popular among Davos delegates, has become a halting point over the years for those interested in connecting with Indian policymakers and industry leaders.
This year at Davos, the India Lounge had a new neighbor: the Indian state (province) of Andhra Pradesh (AP), which set up its own lounge, led by its very dynamic Chief Minister to promote Brand AP, representing an area and population the size of Belgium, Denmark, Switzerland and the Netherlands combined.
This presence at Davos might seem nothing special at first, but is noteworthy since it probably was the first time that a nation and a regional state stood side by side, each heralding their own brand message. Straightforward Make Andhra Pradesh Your Business in its inaugural splash at Davos integrated and emulated the same elements of the nation brand India campaign. AP has already announced to the media in India its grand plans of returning to Davos 2017 to continue its Brand AP campaign.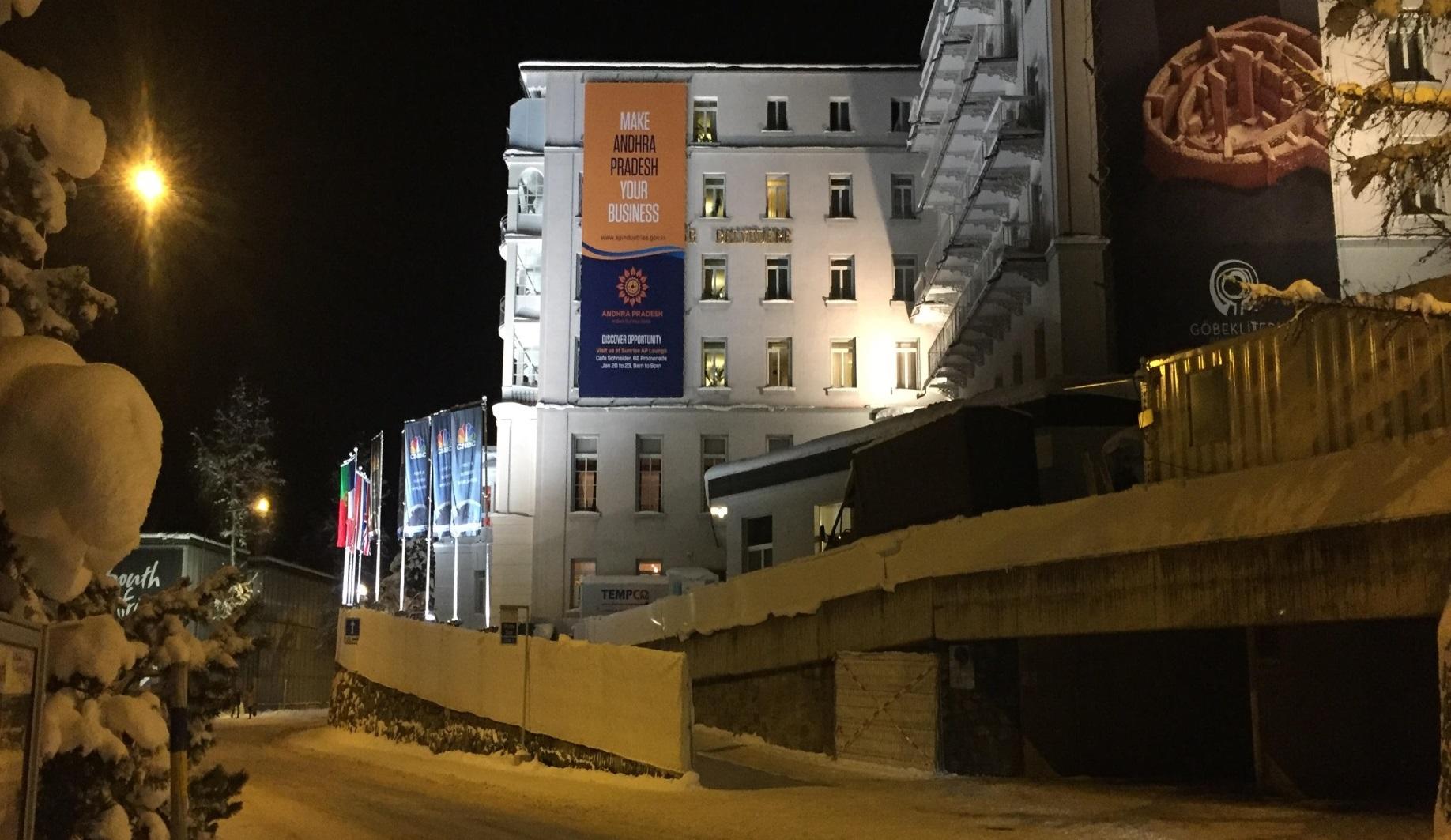 Vibrant Gujarat as global business hub
Another example for the growing strategic place brand positioning of Indian states and regions was the 7th edition of the Vibrant Gujarat Summit held in 2015, a regional biennial global investor summit, which had been conceived in 2003 by current Indian Prime Minister Narendra Modi, when he was Chief Minister of the State.
At the meeting Narendra Modi addressed an eclectic gathering that included the US Secretary of State John Kerry, Prime Minister of Bhutan Tshering Tobgay, United Nations Secretary General Ban Ki-Moon, World Bank Chief Jim Yong Kim, ministers from various countries, and leading business figures. Corporations from India and abroad allegedly committed about $373 billion (approximately INR 25 lac crore) in investment and signed 21,000 Memoranda of Understanding (MoUs) at this business summit. Over 8,500 delegates from more than 100 countries attended this event.
The resounding success of Vibrant Gujarat in positioning itself as the global business hub of India led many more states of India to follow suit.
Nation branding in India is giving way to state branding. Today a Vibrant Gujarat and the Sunrise State of AP are competing with a Resurgent Rajasthan, Invest Madhya Pradesh, Credible Chhattisgarh, a Happening Haryana, Odisha-New Opportunities and many more in the making.
For instance, Rajasthan highlighted the signing of 295 MoUs at its last global business meeting held in 2015. The expected investment of about $47 billion (approximately INR 3.2 lac crore) would create 239,000 in employment opportunity.
The last Global Investors Summit in Madhya Pradesh held in 2014 apparently garnered approximately $100 billion (approximately INR 6.79 lac crore) in promised investments from India Inc and the Union Government Ministries across sectors. The next edition to follow in the State in October 2016 is looking at new successes.
These could well be the scale of investments that entire nations would like to boast of today!
The unfolding competitive federalism is the new reality of Brand India. The states of Rajasthan and Madhya Pradesh are comparable in size to European nations such as Finland, Italy or the Asian nations of Philippines or Malaysia, but with a population larger than that of Italy, twice that of Malaysia or three times that of Australia.
Rich in human and natural resources, one can only imagine the kind of opportunities these states of India represent as markets, and how easily they can compete with entire countries overseas. Each of the more progressive states in India has created its own global investor meet, bringing into focus priority industries and balancing these with the ostensible needs of sustainable and inclusive development. And with each of the investor meets reaping rich dividends, the states are moving into Stage II of brand positioning.
The best creative agencies are being engaged to make positioning statement sharper and more distinguishable among the competing 29 states of India. Vibrant Gujarat, the Global Business Hub has become Vibrant Gujarat, Connecting India with the World, in time for the state's business summit's move into its eighth edition in 2017.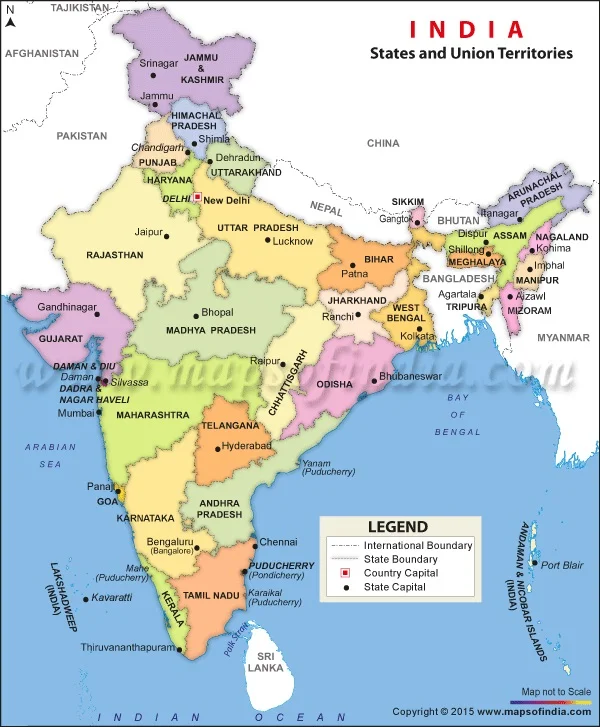 Resurgent Rajasthan's sub text Delivering Dreams, Sharing Prosperity echoes partnerships being forged for the progressive developments of its people.
What is interesting is that a young, mineral rich state like Chhattisgarh, carved out of Madhya Pradesh in 2000, has been sufficiently agile and nimble in piecing together its brand. Its tagline Credible Chhattisgarh beckons business highlighting its planned approach to development. Naya Raipur, the first greenfield smart city of India, is being developed in this state. Sharing borders with seven other Indian states, Chhattisgarh has turned this into an advantage by promising access to a market which represents almost 40% of India's population. This is indeed smart positioning.
Each of the carefully crafted state brand identities mirror the growing aspirations which are being pushed into public domain through print, digital, social media, television and radio channels. State branding campaigns are not always limited to domestic markets. Considerable resources are being invested to create top of the market recall in countries abroad.
As aspirations grow and with success on the home front, the dreams and ambitions are going global. Indian states are handpicking events and investing resources to be part of global initiatives like Davos.
The recent few months have seen many global corporate leaders call on the Indian Prime Minister, but also visit projects/sites in the states of India. The states are making sure they do not miss any of these opportunities to reaffirm their competitive advantage over the rest!
The action in India is shifting to the states, as illustrated by the regional business summits. In this new context, states are beginning to command their own unique space.
States not just focused on business, public diplomacy too
If recent news reports are to be believed, in what would probably be the first for any Indian state, the state of Telangana has announced plans to set up its own External Affairs Ministry, which would work in collaboration with the Ministry of External Affairs of India.
This bold move might have been inspired by the states of Kerala and Punjab, which have dedicated government departments to oversee the welfare of the migrant populace – diaspora – living abroad. Telangana appears to be taking it a step further, giving wings to its global ambitions.
Competitive federalism and its risks
Over the past year or so, the Government of India took the lead to push reforms in the states of India in order to improve the country's overall ranking with regard to business friendliness and competitiveness. This initiative has had far-reaching impact in helping mirror the achievements and the areas for intervention to facilitate business in each of the states. This assessment has provided a credible barometer, which is now putting pressure on each state to improve its record.
And importantly, the ones lagging behind have been quick to recognize the intrinsic benefits of orchestrating a more rational, business-friendly regime. This competitive federalism approach was taken by the Indian Government to improve the competitive positioning in the World Bank's annual report on ease of doing business, whose 2016 version is eagerly awaited by the states. Some of them have made serious efforts to improve their ranking, which could well lead to surprises.
Despite the economic benefits resulting from encouraging states to compete with each other for investment and ranking scores, the growing number of state-led global investor summits targeting the same pool of investors risks that the differences between the states are getting blurred.
To avoid loss of uniqueness and diversity as strong brand characteristics of Brand India, the country would do well to highlight the achievements and developments in each of the states as part of its holistic brand script. There is no denying it is happening but needs to be made more visible and audible.
Perhaps the federal government could develop a strong branding initiative that seamlessly weaves and promotes the states of India.
The Make in India initiative, which showcased some states at its event in February 2016 in India should serve as the evolving, connecting thread. It probably could be more innovative in its engagement with the individual states to reaffirm and support cooperative – rather than competitive – federalism.
And on their part, the states, having identified their unique brand identities, should promote their uniqueness and differences, and resist the temptation to deliver all that is promised by their competitor states. It is good that each of the states in their branding campaigns refer to or show affinities to the Indian nation brand.
Competitors or collaborators, nations and their regions, states vs states – these are interesting times for India and much will depend on whether the nation brand or the regional brands steer the ship.
Collaborative federalism would be key to ensuring the continued success of the nation and the evolving regional brands. It is the balancing act of ambitions and aspirations in which neither should overwhelm the other!
Photo credits: theIdeaWorks, MapsofIndia.com
Source state investment data: media reports
---
About the author
Aparna Sharma is a Brand Strategist and a Communications and Public Affairs Expert. She is a Founding Member and former CEO of the India Brand Equity Foundation. In her role as Observer, Aparna shares her thoughts on the branding and reputation of countries, states and regions in Asia.
Connect with Aparna Sharma on LinkedIn or learn more about her work in our interview.